In a shelterbelt, eastern red cedar is hard to beat. It is tough and thrives in varied soil types and moisture conditions. That's why in wild conditions, when red cedar encroaches on prime rolling pasture land and totally engulfs grazing lands over time, it is still so tough to beat.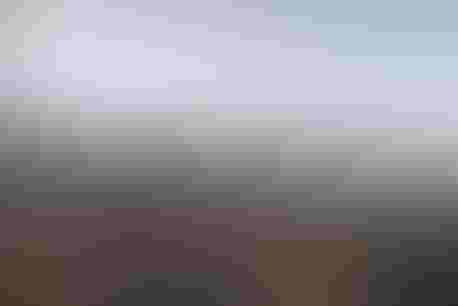 Some landowners are winning the battle against red cedars gone wild through continual cutting, prescribed burns and intense management on their most productive pastures. Foresters and researchers are working together with loggers and brush clearing businesses to find new uses for this growing fuel source. There are other concerns about red cedar however, which is now Nebraska's fast growing forest resource. That is wildfires.
Farms and ranches and rural structures and agriculture facilities encompassed by heavy red cedar forest may be in danger if wild fires get started nearby. Keeping cedar trees away from your farm home and most valuable farm buildings can help mitigate some of the potential damage if you are in a wildfire danger area. This time of year is prime time to thin heavy evergreen plantings that are taking over near your farm structures. You can also use the winter months to plan out future farm plantings to help prevent damage if a fire breaks out and to protect firefighters who would respond to try to save your homes, property and livestock.
No one who lived through the dangerous wildfires in 2012 or any time before or since will ever forget it. Wildland fires have not only taken a toll on the land, but also placed livestock, humans, ranches and homes and miles of livestock fencing in peril. Although some fire-struck regions have experienced plentiful moisture more recently; that grows more fuel for future wildfires when it turns dry again. So, it pays to prepare now.
"We want to keep fire away from the home or farm and ranch facilities, and if it does encroach, we want to keep fire intensity to a minimum, ensuring the home and other structures are not receptive to embers and direct flame impingement," says Andrew Tate with the South Dakota Wildland Fire Division at Rapid City, S.D. "Our goal is to give the home and farm the best chance of surviving a fire without fire department intervention, since fire departments can be quickly overwhelmed during a fire."
He says that the fire environment around the farm and ranch in forested regions is usually divided into three zones. The zone within 30 feet of your home or any important farm and ranch structure should be maintained with native, low maintenance, fire resistant plants that are well watered. Keep evergreens like red cedar out of this area and stick to deciduous trees and shrubs that are well spaced. Subsequent zones outside of this area closest to the structures can have cedar and other evergreen plantings, with thicker stands as you go out farther from the farmstead.
Related:  Control cedar trees while they are still young
Driving around the state, I notice many rural homesteads, farms and acreages that are overgrown with cedar trees, just like the pastures. If the trees are too close together and they are planted too close to the farm structure, particularly in an area where wildfires are a threat, this can mean big problems down the road. That's the message from Tate and many foresters who worry about the encroachment of red cedars not only in pastures, but also around homes and farms.
Learn more about fire prevention and safety in forested regions from the Great Plains Fire Safe Council at gpfiresafecouncil.com or at firewise.org. You can also read more about Tate's recommendations for mitigating wildfire damage around the farm and ranch in an upcoming Farmstead Forest column in Nebraska Farmer.
Bonus:  Prescribed burn associations help overcome barriers for landowners
Get the latest farm news at Nebraska Farmer online or by following us on Facebook.
About the Author(s)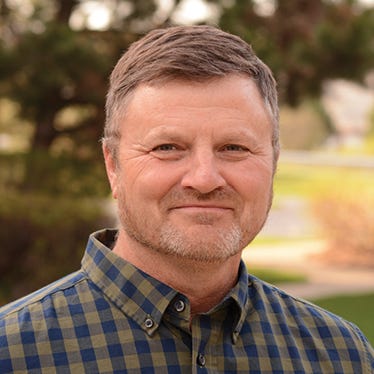 Curt Arens began writing about Nebraska's farm families when he was in high school. Before joining Farm Progress as a field editor in April 2010, he had worked as a freelance farm writer for 27 years, first for newspapers and then for farm magazines, including Nebraska Farmer.
His real full-time career, however, during that same period was farming his family's fourth generation land in northeast Nebraska. He also operated his Christmas tree farm and grew black oil sunflowers for wild birdseed. Curt continues to raise corn, soybeans and alfalfa and runs a cow-calf herd.
Curt and his wife Donna have four children, Lauren, Taylor, Zachary and Benjamin. They are active in their church and St. Rose School in Crofton, where Donna teaches and their children attend classes.
Previously, the 1986 University of Nebraska animal science graduate wrote a weekly rural life column, developed a farm radio program and wrote books about farm direct marketing and farmers markets. He received media honors from the Nebraska Forest Service, Center for Rural Affairs and Northeast Nebraska Experimental Farm Association.
He wrote about the spiritual side of farming in his 2008 book, "Down to Earth: Celebrating a Blessed Life on the Land," garnering a Catholic Press Association award.
Subscribe to receive top agriculture news
Be informed daily with these free e-newsletters
You May Also Like
---