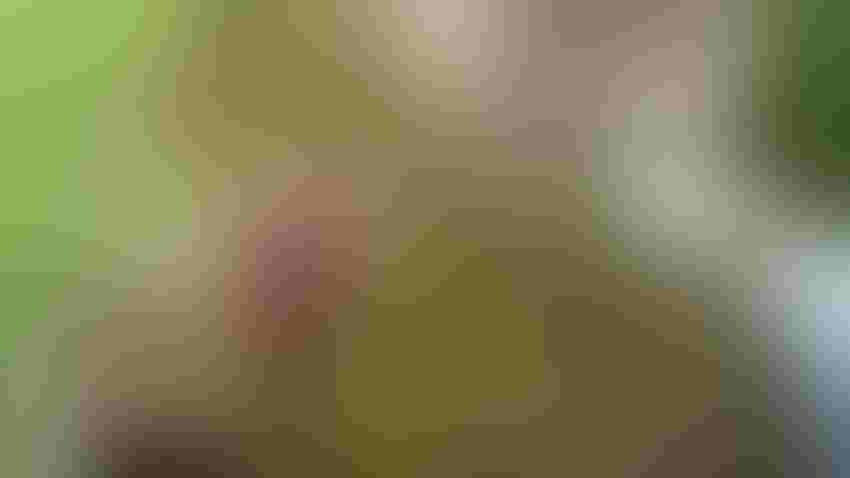 Around four months ago, my girls and I made a big move into a small apartment. While this gave us a nice change of pace, it also provided a few lessons to be learned. Our move meant we had to adjust to a smaller budget. We looked for low-cost ideas and cheap adventures to fill our time.  
Perhaps the biggest lesson came from a hobby that developed after the girls planted some flowers. This hobby took roots one day as we ventured through our local Walmart. My girls spotted a seasonal rack of flower seeds, and suddenly, I had two little gardeners on my hands.  
Make no mistake, they did not get this gardening drive from me. I've never had a green thumb. In fact, we celebrate the one house plant I have managed to keep alive. Nonetheless, their motivation to pursue this endeavor made my heart happy. To be fully clear, it made my "former-employee-of-Cooperative-Extension" heart very happy. 
They carefully studied the photos on the seed packages and selected what to grow. Then, each picked out a flowerpot, and they got busy planting as soon as we returned home.  
In addition to their new flowerpots, I had a couple from the move that they planted as well. Soon after, my mom learned of their newly acquired interest, and she brought more seeds. Yet, Nana's seeds were different.  
So, what have we learned? Well, some of the seeds flourished. On the other hand, some never emerged. 
If you asked my oldest, she would tell you that some of her seeds never took root because of the varieties she chose. She had studied flower packets and selected those with the prettiest pictures. However, not all of them were made for the Arkansas climate. They simply could not grow here. 
Now, if you asked my youngest, she would tell you a completely different story. Her plants did not emerge because one day a giant storm came through. The wind whished and whooshed, and it blew her little flowerpot away. When I say, "blew it away," it did indeed. We haven't seen that flowerpot since the storm. 
Then, there were flowers that flourished. Out back we have a pot full of sunflowers, and there are two planters of cockscomb flowers out front. The most interesting part are those cockscomb flowers. You see, those seeds came from a plastic zip bag that Nana brought.  
There was no photo or growing instructions on that bag. We had no idea what to expect from those seeds, but my oldest daughter planted and nurtured them anyway. In doing so, she proved that all it takes is to believe in the potential.  
Those flowers now thrive with green leaves and purple buds. All it took was love and care. She simply believed and unlocked their potential. 
Subscribe to receive top agriculture news
Be informed daily with these free e-newsletters
You May Also Like
---