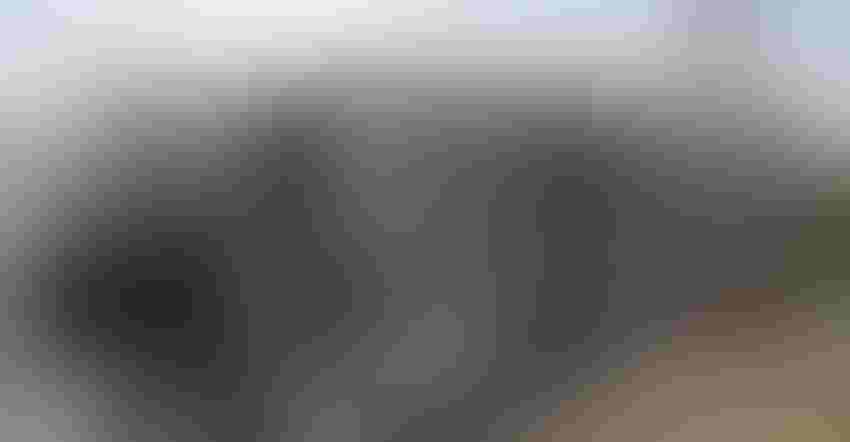 LITTLE IMPACT: The new law streamlining overweight permits for trucks will likely have little effect on most ag producers, INFB's Jeff Cummins says. Know the law and apply for a permit if you need one, he says.
Tom J. Bechman
Several laws passed in Indiana in 2021 that may influence ag but didn't receive lots of press.
Here is a closer look. Jeff Cummins, associate director for policy engagement for Indiana Farm Bureau, provides details.
Overweight loads. If you have heard of any of these new laws, this might be the one. Concerned groups ran radio ads against this legislation, asserting heavier loads would destroy highways.
"That should not be the case," Cummins says. "What the law really does is streamline the permit system for obtaining permission for moving overweight loads when it's necessary.
"We don't believe it will make a huge difference for agriculture. It's based on single-axle load weights, and most ag uses were already eligible anyway."
House Enrolled Act 1190 allows the Indiana Department of Transportation to issue permits for loads up to 120,000 pounds on a 2.4 single-axle equivalent. The person seeking the permit must demonstrate that rail or other nonpermit options aren't feasible and that not moving the load would disrupt the supply chain.
Overweight divisible loads. What House Enrolled Act 1150 does is limit the Indiana Department of Revenue's time to issue a civil penalty for oversize or overweight load violations.
"INFB brought this issue to light and supported the legislation," Cummins explains. "It stemmed from a case where an Indiana farmer was hit with a $5,000 fine two years after he received a citation for an overweight load. That's just unreasonable — you can't plan for those kinds of hits so long after the fact."
The legislation requires IDOR to assess a penalty for a violation within one year.
Enforcement of pesticide violations. Senate Enrolled Act 227 rearranges the statutes for civil penalties for pesticide use violations. The goal was to have them more closely match the severity of the violation. Similar legislation a year ago resulted in sending the issue back to the Indiana Pesticide Review Board. The board arrived at a new set of penalties, and they were adopted into law through this act.
"Under the old system, the maximum fine for a farmer for a pesticide drift violation was $100," Cummins says. The Office of Indiana State Chemist was enforcing the law on the books, but some people were considering a $100 fine a cost of doing business and not changing their practices.
"The new system merges private and commercial applicators into the existing penalty levels of $250, $500 and $1,000," Cummins says. "It rearranges statutes so that you might have stiffer monetary penalties sooner depending upon the severity of the violation."
Testing and reporting diseased animals. This legislation shortens the timeline for reporting diseases that are declared reportable to the Indiana State Board of Animal Health. Senate Enrolled Act 53 applies to "veterinarians, owners, caretakers or custodians" of animals. It requires reporting the disease to either the state veterinarian or a local health officer within 24 hours after the disease is discovered. There was an existing requirement for reporting these diseases, but it allowed 48 hours for notification.
For what it's worth! Yes, Indiana now has an official snack. Senate Enrolled Act 97 makes popcorn the official snack in Indiana. Whether it matters that it is official now or not, it's an important crop in Indiana. Most breeding and development for new popcorn hybrids used everywhere occurs at the Ag Alumni Seed Improvement Association farms near Romney.
Subscribe to receive top agriculture news
Be informed daily with these free e-newsletters
You May Also Like
---