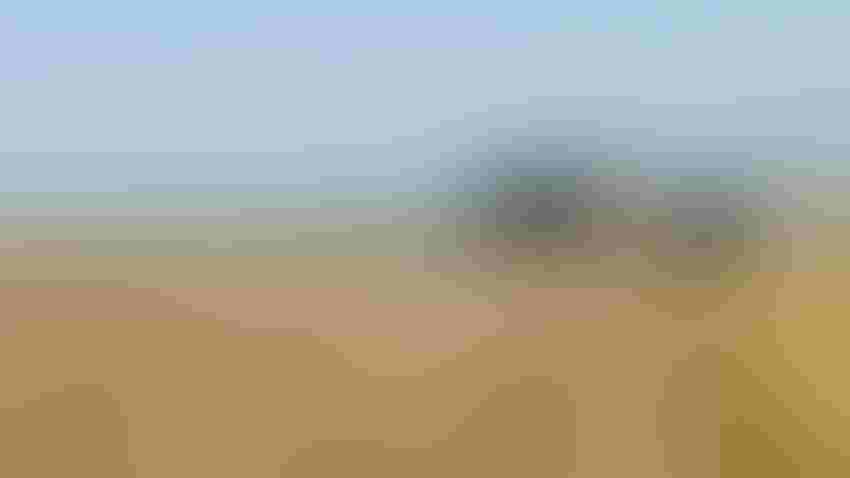 WHEAT WORLD: A LEAD 30 graduate and recent Nebraska Wheat Board appointee talks about the importance of wheat on the world market.
Curt Arens
by Mary Kimberly Eisenzimmer
I was raised on a farm in western Nebraska, and my sister and I became the official "summer tillers" to work the fallow ground and the grain cart drivers during wheat harvest when we were younger.
I remember as a kid watching my dad walk through the golden waves of wheat fields at the end of June to pull off a wheat head, check the berries and see if they were ripe enough to harvest. I didn't wonder back then about where our wheat goes after we deliver it to the local elevator, and I didn't realize how valuable of a commodity wheat is for feeding the world. Thirty percent of the world's protein and caloric intake comes from wheat.
My husband, Keith, and I continue to farm the family operation in Big Springs, Neb. In addition to wheat, we also raise corn. I was a member of Nebraska LEAD 30 and gained a lot of valuable experience in the program and during the international study seminar to Ireland, North Ireland, Scotland and England.
Facts on wheat
Nebraska farmers planted 1.15 million acres of wheat last fall with an estimated total production of 32 million bushels. Wheat is the third-largest field crop in the state with 50% of the crop being exported.
Nebraska's top export markets include Japan, Mexico, Nigeria, South Korea and Taiwan. The U.S. produces 1.65 billion bushels of wheat on 35.5 million planted acres.
Last fall, I was appointed to serve on the Nebraska Wheat Board. I was familiar with the wheat checkoff program and how a portion of the budget is used in international and domestic marketing to provide more value to U.S. wheat farmers. I am looking forward to expanding my involvement with NWB and participating in an international trade mission in the future.
In addition to marketing, the checkoff program also funds educational and promotional programs such as the Wheat Marketing Center in Portland, Ore., which hosts numerous international trade teams of millers and bakers to teach them about the quality of U.S. wheat and how they fit into food applications around the world.
The NWB also funds several research projects at the University of Nebraska- Lincoln to improve varieties through the wheat breeding program. This research focuses on production traits and end-use quality of Nebraska wheats.
I was able to participate in the Nebraska wheat field days held this summer at the Henry J. Stump International Wheat Center in Grant, Neb., to learn more about the specific wheat trials that are being conducted by UNL researchers and various private companies.
NWB's role
As a member of NWB, we inform and educate policymakers on the federal level of issues important to wheat producers. I visited with the Nebraska congressional delegates in Washington, D.C., in January as Congress gets ready to implement a new farm bill in 2023.
On the state and national level, NWB works closely with the Nebraska Wheat Growers Association and the National Association of Wheat Growers to shape farm policy for wheat producers. NAWG has identified several priority topics for the 2023 farm bill that they encourage Congress to strongly consider.
Crop insurance is a critical risk management tool for wheat growers. NAWG opposes any cuts to crop insurance that may jeopardize the capability of the partnership between the federal government and the private insurance industry to deliver risk protection to producers effectively. Recognizing the vital role of crop insurance, NAWG supports enhancing crop insurance so it can remain affordable and increase its utility and effectiveness.
Also for consideration in the new farm bill are the safety net programs Agriculture Risk Coverage (ARC) and Price Loss Coverage (PLC), which are very important to wheat farmers. NAWG recommends increasing the statutory reference price for wheat to help cover the increased cost of production including higher fertilizer prices.
With half of all wheat grown in the U.S. being exported, the Market Access Program and Foreign Market Development program significantly enhance agricultural exports.
A USDA study showed that wheat farmers received $45 in net revenue for every $1 invested in export promotion. NAWG recommends that Congress double the funding for MAP and FMD to enhance these public-private partnerships. Appropriations for MAP have not increased since 2006 and FMD since 2002.
Eisenzimmer is a graduate of LEAD 30.
Subscribe to receive top agriculture news
Be informed daily with these free e-newsletters
You May Also Like
---