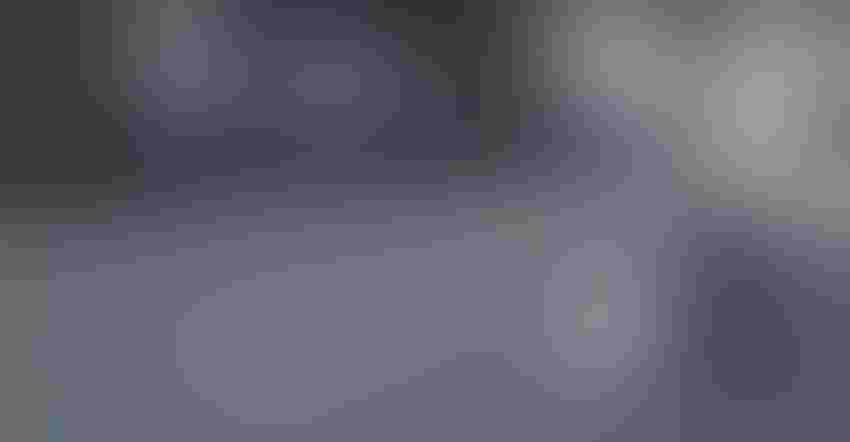 JUST A MEMORY: Here I am playing with our family dog in front of the farmhouse, which dated back to around the beginning of the 20th century. Today, this entire area is a retention pond for a subdivision.
Virginia Bechman
Loss of prime farmland to development is a sensitive subject. If you advocate for protecting prime farmland from development, you could infringe on a farmer's personal property rights to use land as his or her retirement insurance policy. Perhaps that's why I avoided the topic for so long, even though conversion of farmland to development has stared me in the face for decades.
The farm where I grew up as the son of a tenant farmer south of Greenwood, Ind., is now a subdivision. Most of the neighboring farms are subdivisions, too. What stings most is that a retention pond sits where our farmhouse once stood.
Three miles away, the house where my mom and dad moved to after retiring from farming is gone. Several years after they moved, a developer bought a string of houses to make room for warehouses, parking lots and landscaping. Five miles south of that location, near Interstate 65 east of Whiteland, Ind., the 52 acres my grandfather sold to another farmer in 1961 is now part of a warehouse complex, anchored by an Amazon warehouse.
For years I've avoided driving by the retention pond that was once my house. Growing up in the 1960s, I remember older farmers saying there would be no farming around Greenwood by 1980. It didn't come that fast, but it came. Perhaps I bought into the myth that development is the cost of progress.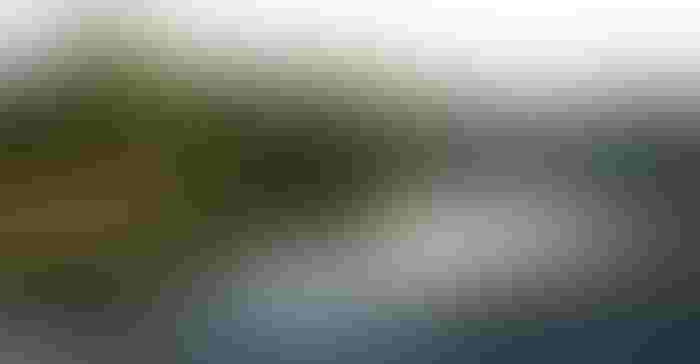 PRETTY SCENE … REALLY? The farmhouse where I grew up and toolsheds for the family farm, rented on the shares, stood where this retention pond for a subdivision now rests.
My wife, Carla, is appalled by conversion of farmland to development. She's the one around here who has always said, "When are people going to realize that if they keep building on all the farmland, someday there will not be enough food to eat?"
For years, I've countered her argument with this logic: Technology keeps improving, yields keep going up, and we will always have plenty of food in this country.
Change of heart
That was my argument, until now. What changed my mind?
It's likely a combination of things. When you see empty store shelves, like we saw at the height of the COVID-19 shutdown, but sometimes still today, it changes your thinking. Maybe that endless food supply isn't as foolproof as I thought.
Along comes Bob Nielsen, longtime Purdue Extension corn specialist, publishing a review of U.S. corn yields over time. Yes, corn yields are still increasing along a trend line at an expected rate per year. But the break to a faster increasing trend line, the event my argument counted on, is not there. The last big bump was in the 1960s, when nitrogen fertilizer appeared.
Then Angie Williams, Avon, Ind., sent a picture looking from her garden toward bulldozers churning up a neighboring field. That picture broke my camel's back.
Perhaps it's time for planners, developers — all of us — to realize that farmland is already developed. Farmers prepare it through fertilization, tiling and conservation structures over time. It's a factory efficient at growing food. But once it's gone, it's gone.
Maybe it's time to realize that national security rests on food security. If you don't believe it, look back at magazines and equipment brochures from the World War II era. True food security rests with farmers and farmland. It's a concept we all need to rediscover and rethink.
Comments? Email [email protected]. Watch IndianaPrairieFarmer.com this week for more stories about farmland loss.
Subscribe to receive top agriculture news
Be informed daily with these free e-newsletters
You May Also Like
---