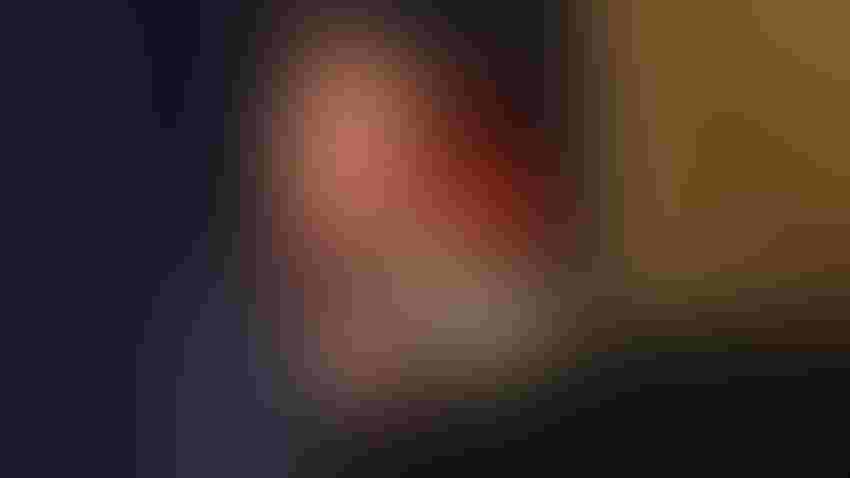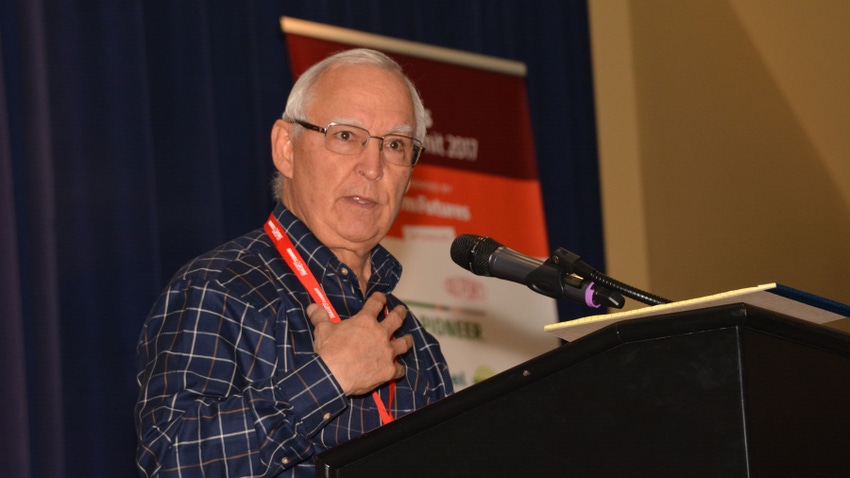 VISION OF SUCCESS: "Business success and survival depend on continuous improvement at a pace necessary to stay in the front of the pack," said Danny Klinefelter.
Mike Wilson
Every profession has its heroes and trailblazers: People who ignited widespread positive change.
Architects have Frank Lloyd Wright. Agronomists revere Norman Borlaug, father of the green revolution. For U.S. families looking to become better business managers, that person was Danny Klinefelter.
Klinefelter, a former professor in ag economics at Texas A&M, died earlier this summer. His obituary said he "passed after 76 wonderful and influential years of life on July 24, 2023, in College Station, Texas."
If you were lucky enough to hear Klinefelter speak, or work with him in his role as a consultant or peer group leader, you know that "influential" is an understatement. I've had more light bulb moments when I listened to him speak than I can count.
When he spoke to a farm audience, you could just see those "aha moments" on their faces. He would introduce business concepts into a traditional occupation, but he was doing it in such a kind, matter-of-fact way that it made you think it was just fine to start thinking outside the box.
And many of you started doing just that.
A few years ago at the Farm Futures Business Summit, Klinefelter shared his "20 attributes of highly successful farmers." Some include:
They anticipate and adapt to the changing needs of their markets, recognizing the future will always belong to those who see the possibilities before they become obvious.

They are open to exploring new ideas and considering different points of view.

They operate more as resource managers than as producers.

They recognize the importance of networking and developing alliances across the value chain.
Every word above flies in the face of tradition, which, in many cases, can and has been the enemy of modern agriculture.
"The most dangerous phrase in the world of business is 'because we've always done it this way,' " Klinefelter often said.
He didn't mince words. He often started his message with this real-world assessment: "In equilibrium, the top end are profitable and growing, the average are hanging in there, and the bottom end are losing money and exiting the industry. Business success and survival depend on continuous improvement at a pace necessary to stay in the front of the pack."
It snaps you to attention, right? These views might seem common today, but not long ago, they seemed almost coldhearted. But that's business — some win, some lose. Dr. K was just pointing out the obvious.
When I heard about Klinefelter's passing, I looked up the dozen or so stories about him I had hoarded away for future reference on my laptop. I wanted to make sure I kept those files handy, because this wisdom is timeless and timely for any generation. His advice was based not on abstract thinking but on common sense.
Klinefelter leaves quite a legacy. He co-wrote the book "Coordinated Financial Statements for Agriculture" in 1978. He taught thousands of students about farm management for 37 years. Seeing a need among farmers for better business acumen, he founded The Executive Program for Agricultural Producers. Then, when TEPAP grads wanted to continue learning, he founded the Association of Agricultural Production Executives, or AAPEX.
Are you a member of a peer group? Klinefelter was an early architect of farm peer groups. He often said, "You don't know what you don't know," and how true it was for all of us. He made us realize we need to get better at running our business.
Many producers do have a college degree, but let's face it, it's a lot more fun to be out in a cornfield at harvest than sitting behind a desk analyzing a capital purchase.
Klinefelter's kind and thoughtful teaching approach helped people see just why those business skills were so vital.
Farewell to a visionary, a true hero and one of ag's great mentors.
Subscribe to receive top agriculture news
Be informed daily with these free e-newsletters
You May Also Like
---