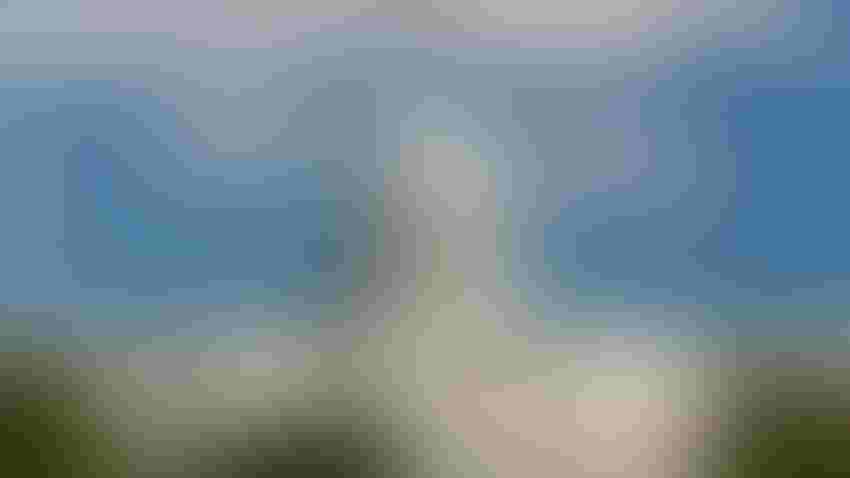 FARM BILL: Talks over the next farm bill are already underway in Washington, D.C. This bill could reach the $1 trillion mark, and it's critical farmers and ranchers understand what's at stake and how they can provide input.
Rudy Sulgan/Getty images
I'm not sure if you've heard, but there's a farm bill to be negotiated this year.
During the month of January alone, I probably heard "farm bill" a conservative 150 times from speakers at farmer meetings. And each one added their own emphasis of urgency that farmers be aware of just what's at stake.
Here are just a few factoids that you might want to keep at the top of your mind as we see this process unfold.
Farm bill rookies. With the swearing-in of the 118th U.S. Congress, there are more than 200 members of the U.S. House and several in the U.S. Senate who have no experience in writing and negotiating a farm bill. Retired Sen. Pat Roberts, R-Kan., isn't there to herd this through, although his colleague Sen. Debbie Stabenow, D-Mich., is still there with her experience. Farmer-led advocacy organizations are starting the outreach and education already, but you can help them by calling your representatives and adding your thoughts.

Friendly fire. National Cattlemen's Beef Association government affairs folks repeated several times that a lot of the work they and others in the ag sphere do is try to educate individuals on how what might seem like a good idea to include in the farm bill has unintended consequences that can harm farmers in real life. For example, adding a livestock title seems like it would be a great idea, but consider how anti-animal agriculture interests would then get a bigger foot in the door on writing legislation that could affect your farm and ranch.

The money question. In their rules, House Republicans negotiated a switch from PAYGO (pay as you go) to CUTGO (cut as you go) — in short this means that instead of writing a bill and finding new tax revenue to pay for that bill, you now must find cuts to other current programs in order to pay for that bill. The CBO estimated the 2018 Farm Bill cost $428 billion over its five-year life span. Farm organizations are telling members the next farm bill could hit the $1 trillion mark. So if you want something new added to the farm bill, you'd better be prepared to have something lined up to cut.

The nutrition vote. Yes, more than 75% of the farm bill is nutrition spending, and that's by design. If less than 1% of the U.S. population is actively farming, and more than half of our citizens are now four generations removed from the farm, that is reflected in the members of Congress. However, everyone has hungry children, senior citizens and underserved populations, and a vote for this bill takes care of those constituents.

Climate-smart agriculture. We use crop insurance to bridge troubled-weather events and to manage risk. We have the conservation title to help farmers and ranchers use cost-share measures to manage natural resources. But with new emphasis from this administration on climate-smart agriculture, there's likely to be sustainability measures discussed in these negotiations.
Census of Agriculture
Finally, it's critical you understand that all of these negotiations and the allocation of federal spending relies on one thing — data collected by the Census of Agriculture. Yes, that form you receive by mail every five years that collects data points on land use, land ownership, producer characteristics, production practices, income and expenditures.
Yes, that one that so many of you chuck in the trash, because "The government doesn't need to know my business."
Without knowing the land use county-by-county, how are reference prices set? Without knowing production practices you use on your farm, how do we begin to measure the sustainable methods you're already implementing? How can we allocate funding for conservation programs that work for your needs?
The Census of Agriculture is used by every federal government entity to give those entities insight into what's going on in farm country. This year, questions were added about the use of precision agriculture, hemp production and internet access.
And the National Agricultural Statistics Service is bound by law to keep individual responses private. The data is aggregated and used for statistical purposes. No individual or farm can be identified. No matter what Twitter or your buddies tell you.
So, to help your own causes, it's worth the time to fill out that form — it's even online at bit.ly/censusofagriculture. And you might also educate your landlords and encourage them to fill out their censuses as well.
It's this data that can show the other 99% of this country what the 1% does for them.
Subscribe to receive top agriculture news
Be informed daily with these free e-newsletters
You May Also Like
---