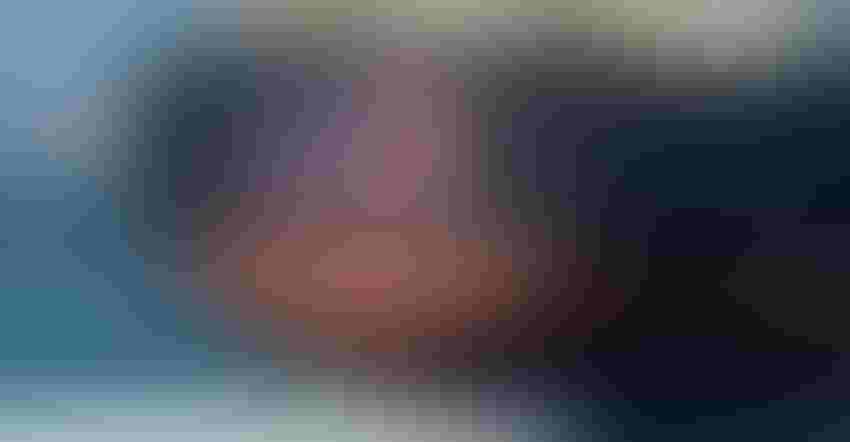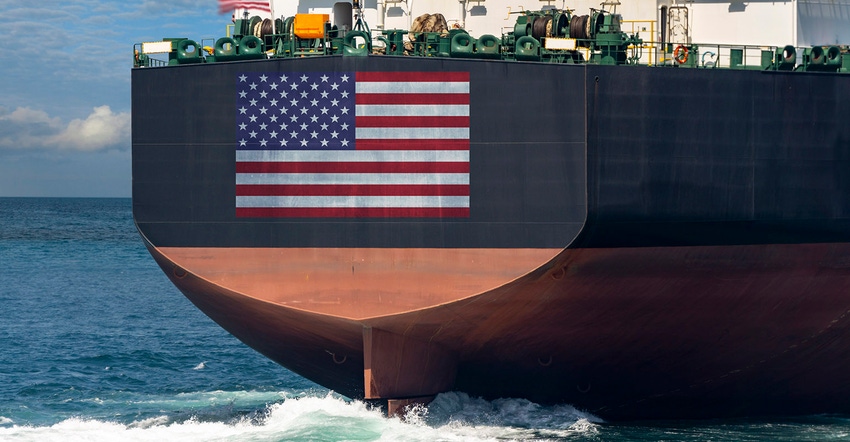 ugurhan/iStock/Getty Images Plus
As we shared with you in last week's blog, the Jones Act, signed into law June 5, 1920, was a good idea at the time, but is devastating to U.S. economic interests today. The Jones Act restricts all foreign vessels from operating in inland waterways and from transporting material and cargo between U.S. ports.
You may wonder how such a law came to be. Soon after the Great War, Sen. Wesley Jones (R-WA) looked to pass a law based on the country's lack of shipping capacity during World War I.
"When the war came this lack of shipping [US capacity] costs us hundreds of millions of dollars in higher freight rates or business losses and hundreds of millions of waste in the hasty building of ships to meet the emergency that threatened the overthrow of civilization..." he said.
Sen. Jones used the national security argument to claim we could not depend on foreign ships to help us during war time. He accused opponents of his legislation of being more interested in the interests of foreign shippers than American shippers. "The man or the paper who would discourage the upbuilding of our merchant marine is fighting the battle of alien interests.... Counsel must be taken of courage and not of fear. Our competitors will deceive us, scare us, bluff us or destroy us if they can."
Economic consequences
Sen. Jones was well meaning in his attempt to build a strong U.S. merchant marine, but he was dead wrong about the economic impact his act created. Consider these impacts from the Jones Act:
1. The U.S. is only 1 of 11 countries that excuse foreign vessels from carrying material between ports. A shockingly small 2% of U.S. freight going from U.S. port to U.S. port travels by sea. In Europe, for example, 40% of European freight travels among those countries by ship. In fact, OECD countries studied shipping of freight and found "...the United States is the third-most restrictive among all 38 [European] countries and the most restrictive among OECD countries with respect to maritime freight services."
2. According to Cato Institute, among 56 countries "...only the countries of Brazil, Egypt, Indonesia, Peru, Spain, and the United States have domestic-build requirements."
Results of the act
Sen. Jones felt that he would help create a major maritime industry. Instead, the U.S. shipping industry and its support system have been depleted. According to Cato, 9 of 10 commercial vessels produced in U.S. shipyards since 2010 have been barges or tugboats. The Jones act has created devastation because it limits U.S. shippers from operating vessels built abroad.
A former maritime administrator has testified that "Over the last few decades, the U. S. maritime industry has suffered losses as companies, ships, and jobs moved overseas." CATO claims "American-built coastal and feeder ships cost between $190 and $250 million, whereas the cost to build a similar vessel in a foreign shipyard is about $30 million."
Sen. Jones envisioned a vibrant shipbuilding and shipping industry. He could not have been more wrong. Cato sys that in 2015 there were 124 U.S. shipyards, based on U.S. Maritime Administration data. However, in 2015 Japan had 1,000 shipyards.  Another interesting statistic listed by Cato lists ships built by gross tonnage between 2014-2016. U.S. shipbuilders' gross tonnage output was less than 1% of China's and Korea's shipbuilders.
Finally, "Of the seven major U.S. shipyards, four produce ships exclusively for the military..."
It is not only agriculture which is harmed by the Jones act - it is the entire shipping industry.
The opinions of the author are not necessarily those of Farm Futures or Farm Progress. 
Subscribe to receive top agriculture news
Be informed daily with these free e-newsletters
You May Also Like
---