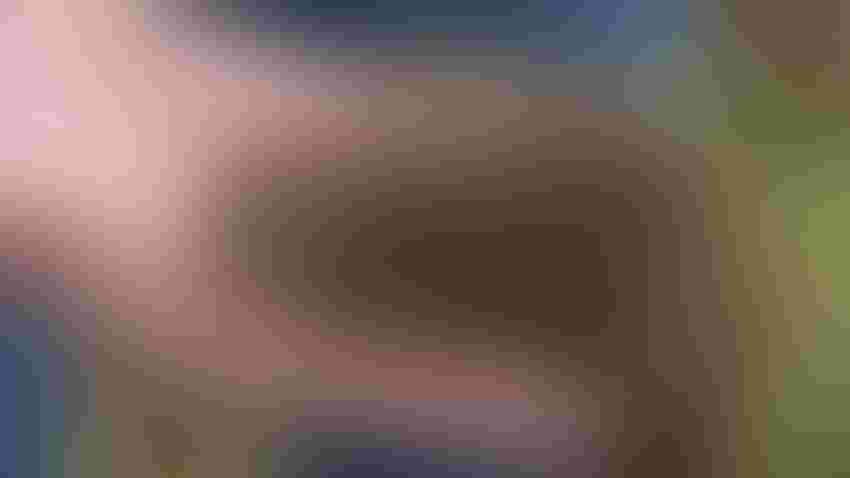 MEASURING SUCCESS: How do you know if a biological product added to the soil or applied as a seed treatment makes a difference in what happens in your soils?
Tom J. Bechman
Who was the first person to attempt to use "good bugs" to control "bad bugs" in agriculture? It was longer than 49 years ago. That's when I undertook a research project to attempt to keep very young dairy calves healthy by adding Lactobacillus acidophilus bacteria to their milk replacer.
Harry, the veteran calf feeder at the Purdue dairy farm at the time, thawed test tubes containing the bacteria as I asked him to do and added it to milk replacer. No doubt, he thought I was crazy. And maybe I was.
In theory, it should have worked. Good bacteria in the gut should grow and overpower bad bacteria, like E. coli that produce scours. Did it work? If there wasn't a big disease outbreak, maybe calves had fewer bad bacteria in their stool, maybe they gained an ounce or two more a day. But if scours got started, look out! Calves getting L. acidophilus died just as quickly as calves not getting it.
Biologicals today
So, what does my master's research thesis have to do with today? My biggest takeaways were:
There was no way to know for sure if the delivery method was effective.

Measuring tangible results with microbes you can't see with the naked eye is difficult.

Powerful forces of nature could overpower good bacteria by sheer volume of bad bacteria in many cases.
For all the clamor about biocontrols and biostimulants over the past decade, we are still in a similar position to where I was nearly 50 years ago. First, no one has perfected a foolproof delivery method. Some spray on live microbes. Others include them as a seed treatment. Still others use nonliving microbes to stimulate a response.
Second, without replicated tests, how do you know if the product really helps? If it's only a few bucks and you had a good crop, maybe you think it helped. Some unscrupulous outfits have used that strategy to sell questionable products for 40 years.
Only scientific testing delivers hard answers. When the product depends heavily on weather and environment, proving it has value is tough, even if it is a good, legitimate product.
Third, what happens when disease or insect pressure is intense? Will biocontrols still work? Multiple years of testing at multiple locations becomes critical.
Try, test, test again
The Indiana certified crop advisers added a new pathway to the CCA conference for 2023. An entire section features several sessions on biocontrols and biostimulants. It's a smart move at the right time.
Huge amounts of dollars are pouring into this field from very large companies. Expect more products in the pipeline. It will be even more important to know as much as possible about both the concept of biologicals and individual products.
But does more recognition and a bigger pipeline mean biologicals are the answer to every problem? No, that's the point. The concept is an old one, and it's tough to generalize about biologicals. Each product should be evaluated on its own merit.
Just make sure you properly vet every product. Don't take the sales rep's word or your neighbor's intuition at face value. After all, a few dollars here, a few dollars there — it adds up to real money after while!
Subscribe to receive top agriculture news
Be informed daily with these free e-newsletters
You May Also Like
---