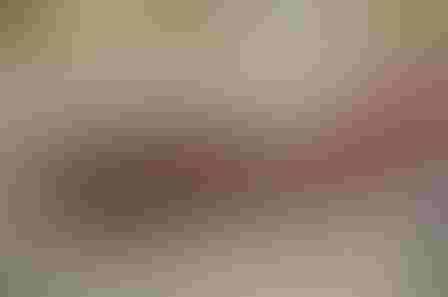 It was interesting to see Horsch LLC's assembly plants in Andover, S.D., and Mapleton, N.D., along with the Anderson Industries plant in Aberdeen, S.D. The metal fabrication for the Horsch Panther air seeder/fertilizer applicator and Horsch Joker disk harrow is done at Anderson Industries in Aberdeen. The air seeder/fertilizer applicator is assembled in Andover and its disk harrow in Mapleton. The company also has a plant in Harper, Kan., where it makes its Maestro planter with partner Harper Industries.
Top things I learned: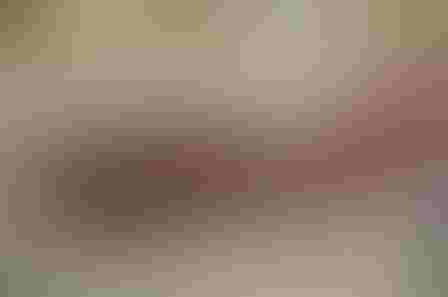 Horsch builds its Joker disk harrow in its new 100,000 square foot facility in Mapleton, N.D.
1) While Horsch is a German company and is bringing German technology to the American market, it redesigned its equipment for America and is building the equipment in the U.S. so that it is priced competitively and the parts are readily available.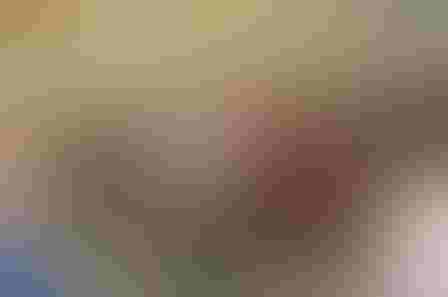 Michael Horsch, president of Horsch Germany, gestures about the size of equipment American farmers need.
2) Horsch has a unique connection to a South Dakota farm family. In 2000, Horsch Manschinen GmbH partnered with Anderson Machine to first assemble the air seeder/fertilizer applicator and then later to manufacture it and the several Joker models. Kevin Anderson, an Andover farmer, started Anderson Machine. He invented an opener for air seeders and brought it to the market in 1984. The Anderson Opener was one of the first openers that made it possible to place fertilizer below the seed in the same pass. In the course of selling the Anderson Opener, Anderson met Michael Horsch, founder of Horsch Maschinen GmbH in Germany and the two men started doing business together. Their joint venture has grown from assembling a few air seeders in Anderson's farm shop to manufacturing hundreds of air seeders, disc harrows and planters in five facilities – including a new 100,000 square foot manufacturing plant in Mapleton, N.D.
If you get a chance to attend the formal grand opening of the plant next year, it would be worth a trip to Mapleton – especially if you are interested in Horsch equipment.
You would also enjoy meeting the Andersons. Like the Melroe brothers, of Gwinner, N.D., and the Keller, brothers, of Rothsay, Minn., who invented the Bobcat skid steer loader, and the Steiger brothers, of Red Lake Falls, Minn., who invented the Steiger Tractor, the Andersons are farmers who expanded into manufacturing.
Kevin, 59, has officially retired. His son, Kory, 30, runs the manufacturing business and Scott, 28, runs the farm.
Their interest in engineering grew from their farm work, of course. But in addition to farming, they collect steam tractors.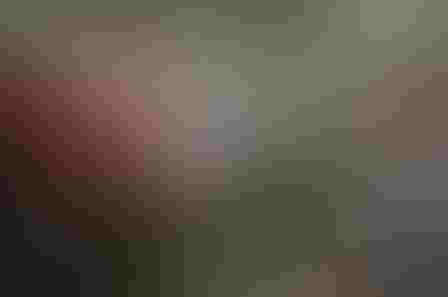 From left to right, Michael Horsch, president, Horsch Germany; Corey Anderson, president, Horsch LLC; and Kevin Anderson, founder of Anderson Machine, talk to journalists touring the Andover plant.
Kevin and his sons have rebuilt scores of them that are part of an Andover threshing show each fall.  Kory rebuilt his first steam tractor while he was still in high school. While attending NDSU, he rebuilt another, working on it on weekends. Understanding how the old tractors go together and making parts from scratch propelled him into a manufacturing career.
Kory, now president of Horsch LLC, was recognized earlier this year as Entrepreneur of the Year by the Fargo-area Chamber of Commerce.
Learn more about Horsch LLC.
Subscribe to receive top agriculture news
Be informed daily with these free e-newsletters
You May Also Like
---