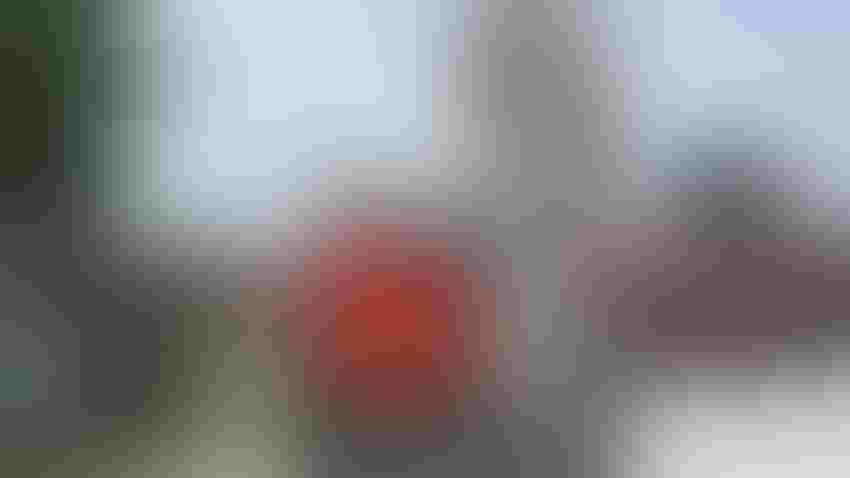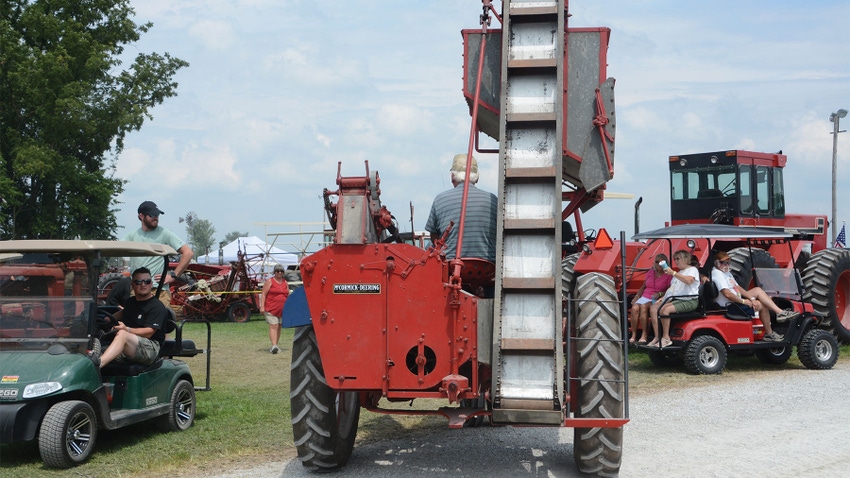 WHAT AM I? Unless you live and breathe Farmall antique tractors and equipment, you may not have seen this implement before. It was on parade at the Pioneer Engineers Club reunion near Rushville, Ind., this summer.
Tom J. Bechman
The tractor parade at the Pioneer Engineers Club reunion near Rushville, Ind., included over 300 tractors and implements. Perhaps none was as eye-popping as this one, mounted on a Farmall F-20. It's the year celebrating 100 years of Farmall tractors and equipment, and this implement would rank high on the list of most unique ever devised.
Can you identify it? There is no model number. Instead, it bears a name, printed on the machine itself. The name says exactly what the machine is and what it does. Get as close to that description as you can, and you will be entered in a drawing among all correct entries for a $25 gift card.
Email entries to [email protected], or mail to 599 N., 100 W., Franklin, IN 46131. Include your physical mailing address.
Old-time ensilage cutter
The implement featured in the Forgotten Tool column in the August issue of Indiana Prairie Farmer and online was indeed a Papec ensilage cutter and blower. Performing two functions, it would first cut up whole cornstalks fed into the machine. Then it would blow chopped material into a silo.
It wasn't 240-bushel-per-acre corn that the implement was chopping, and most silos weren't 60 or more feet tall. Still, the old belt-driven Papec was recognized as a quality tool in its day.
Congratulations to Glenn Hefner, Kouts, Ind., for winning the drawing of all correct entries. And thanks to everyone who took time to share their experiences, either using an implement like the one pictured, or hearing Dad or Grandpa talk about using it.
Subscribe to receive top agriculture news
Be informed daily with these free e-newsletters
You May Also Like
---