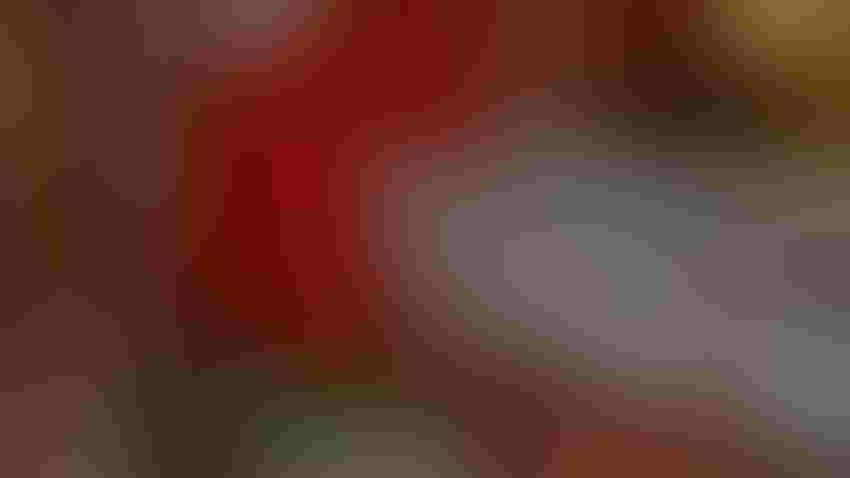 WHAT CAN IT DO? Tell us what this contraption did and qualify for a gift card drawing. Your answer must be specific and explain every task this machine could do.
Tom J. Bechman
Unless you live in dairy or feedlot country, making silage is a lost art. Once upon a time, more farms had a few dairy cows than did not have them, and many of those farms made silage in the fall for winter feed. Based on sales records from the 1930s and 1940s, some used a machine like the one pictured here.
Your challenge is to give the full name of this tool and describe what it did in detail. Almost-right answers won't cut it this time. Both functions this early Papec tool performed were included in its name, and you need to include and explain both.
If you do, your entry will be entered for a drawing of all correct entries for a gift card. Email your answer to [email protected] or send it to 599 N., 100 W., Franklin, IN 46131. Please include your physical mailing address.
Fencing tool
There must still be a few people who raise livestock on pasture, or at least their parents or grandparents did. Several people related to the fencing tool featured in the June issue of Indiana Prairie Farmer and online. However, only a few knew exactly how the tool was used.
Yes, it's in the fence stretcher family. It's actually a fence splicer — used, for example, to mend two strands of barbed wire together. If you go back and examine the picture, you will get a better feel for how the tool was used. Look closely at the two strands of wire in the head of the device.
The gift card winner was Bob Cook, Greenfield, Ind. Congratulations, Bob!
Subscribe to receive top agriculture news
Be informed daily with these free e-newsletters
You May Also Like
---