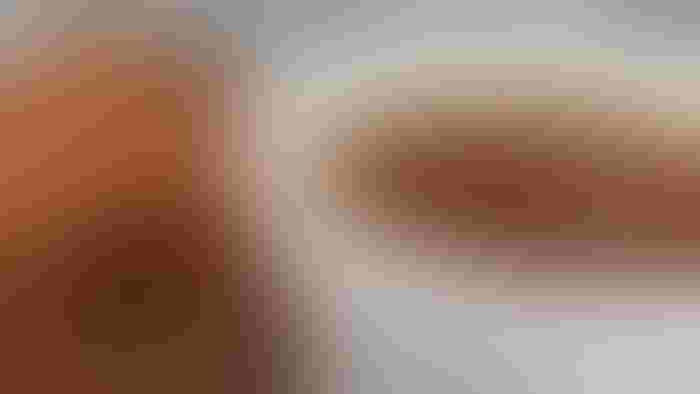 The best memories I have from my childhood are of bundling up in a cozy sweater as temperatures dropped a bit, climbing into the car and driving from my midwestern suburban neighborhood to the countryside for a trip to the apple orchard.
In Metro Detroit where I grew up, the orchards are plentiful, but we usually went to the same couple spots. Technology was much different in the '90s, so unplugging did not mean the same thing as it does now. But being surrounded by orange, red and yellow trees, and fields with corn husks that make a scratchy sound when the wind blew brought a feeling of calm and anticipation of upcoming holidays and weather changes.
The afternoon started with choosing baskets. Then we picked from apple trees to complete each bushel. Macintosh. Golden Delicious. Red delicious. And can't forget Granny Smith – that was the variety mom used for making homemade apple sauce and pies. When our small labor of foraging fruits was complete, we moved on to having cider and donuts on benches, dodging bees looking for an end of season treat.
Then, it was time to go see the farm animals and maybe go on an adventurous journey through the corn maze. On the drive back, we usually stopped to pick up a pumpkin at a nearby patch.
Autumn brings out the best in nature. Harvest time is when all of farmers' hard work pays off, and as the leaves change vibrant colors, the bounty of their crops reveals its beauty as well, as the trees and field workers get ready to rest a bit during cozy months.
Fall is still my favorite season. After increasingly hot summers, I get really excited at the first sight of leaves changing. It's time for cozy sweaters, blankets, warm cups of tea and coffee and open windows ushering in a cool breeze. One of the greatest feelings is reading a book on a rainy, cool afternoon.
As the mom of a three-year-old, sharing these little joys has been an extra magical experience.
My little forager enjoys searching through the colorful fallen leaves, and crunching on them as they turn brown. She loves visiting goats, cows and rabbits. She gets a kick out of hayrides and pumpkins and loves dressing up to go trick-or-treating. Seeing things through her eyes brings a world of magic and excitement back to life. It reminds me of happy memories that gave me joy, and I get to live them out again — even better — by seeing her have a great time doing things that I found comfort doing as a child.
Apple orchards, corn fields and pumpkin patches are a way of life in autumn. The magic truly does begin in the "ber" months.
Subscribe to receive top agriculture news
Be informed daily with these free e-newsletters
You May Also Like
---