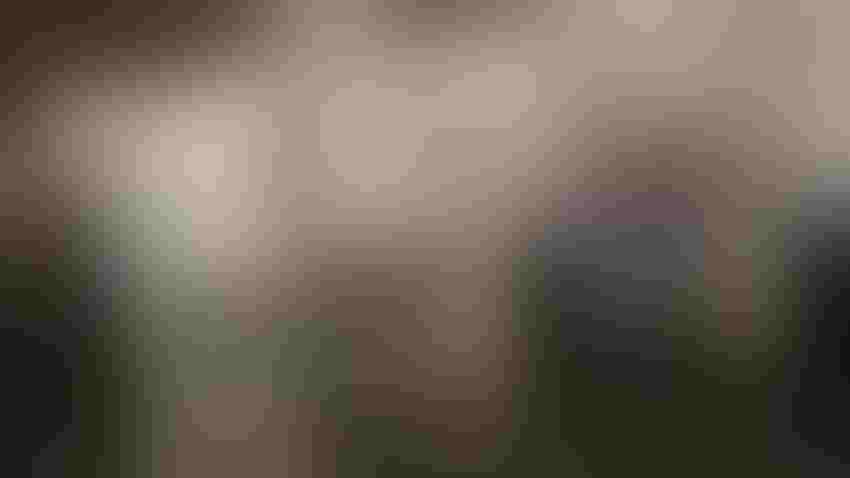 GREAT POTENTIAL: Breeding of gene-edited PRRS-resistant pigs opens potential for the industry in combating a virus that has put financial and emotional strain on producers.
Courtesy of National Pork Board
Porcine reproductive and respiratory syndrome has cost the U.S. swine industry tremendously since it was first identified in North Carolina, Iowa and Minnesota in 1987-88.
A decade-old Iowa State University study estimated that PRRS economically affects the U.S. swine industry to the tune of $664 million annually. Add to that the emotional strain producers withstand knowing that PRRS will more than likely reinfect their herds, and the true impact is incalculable.
Adding insult to injury, it has long been thought that there wasn't anything producers could do other than merely wait for PRRS to reappear in their herds, depopulate and clean the barns, and wait to restock.
Strides have been made in prevention and control measures producers may implement to mitigate PRRS effects in individual herds and the industry. Stepped up biosecurity measures can go a long way, especially in the sow herd. Some systems have found great benefit in using air filtration and feed mitigation to lessen the incidence of PRRS.
Producers may soon have another tool in their defense against the PRRS virus, as a Minnesota-based company announces the breeding of PRRS-resistant pigs thanks to the science of gene editing. Acceligen announced in late February that the company is using protein modifications developed by Kansas State University to breed pigs that are naturally resistant to PRRS.
According to an Acceligen news release, in addition to alleviating producer stress, the use of this technology will improve the overall animal well-being, leading to healthier animals and a safer food supply. Breeding of pigs naturally resistant to PRRS may reduce the environmental impact of pork production by improving efficiency.
"This is an exciting time to be at the forefront of this impactful breeding application in sustainable agriculture," Tad Sonstegard, CEO of Acceligen, said in an Acceligen news release. "Our goal is to use the best tools for breeding and selection to create a better future for animals, farmers, consumers and the environment.
"Gene-editing is one of the most powerful breeding tools that allows us to address some of the biggest challenges facing the pork industry and to create a more sustainable and ethical food system."
Don't neglect other tools
It's been a few years since researchers found using CRISPR/Cas9 technology allows them to knock out the CD163 protein that is the receptor for the PRRS virus. It was, and remains, a major breakthrough for the swine industry. While the promise of a PRRS-free pigs would lift a heavy weight off producers' shoulders, this technology could not and should not be rushed to commercial barns.
Public perception is huge in agriculture and food production, and even more so when gene editing is involved.
Ever since it was discovered that knocking out the CD163 protein can stop PRRS viral spread, researchers have been working equally hard to determine that deletion would not do unintended harm.
U.S. pig farmers being able to produce PRRS-resistant pigs will improve the health of the animals, thus providing a healthful food supply, but the industry and individual producers need to realize this technology will not be a silver bullet.
This is another tool in producers' toolbox, and one cannot, and should not, disregard the tools of tight biosecurity, filtration, etc., in the fight against this and other viral infections that can ravage hog populations and producers' state of mind.
Schulz, editor of The Farmer, grew up on the family hog farm in southern Minnesota, before a career in ag journalism, including National Hog Farmer.
Subscribe to receive top agriculture news
Be informed daily with these free e-newsletters
You May Also Like
---