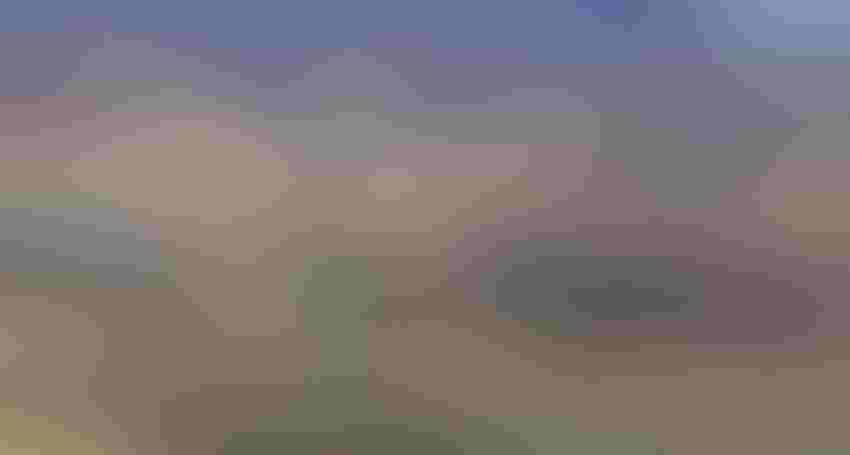 As the war in Ukraine kindles fears of global food shortages, rising food prices and a multitude of rippling consequences, the recognition of a secure domestic food supply – driven in large part by irrigated agriculture in the Western U.S. – is catching the attention of political leaders around the world, the national media, and consumers.
With water in short supply for western farms, a coalition of farmers and farm organizations throughout the West have come together to alert U.S. consumers that without prioritizing a safe, affordable, domestic food supply; higher prices and food shortages could be coming soon.
The first step was a national ad which ran in the Wall Street Journal Saturday, April 2. The ad, which can be seen here, reminds consumers that in world of global uncertainties, we can't afford to take the farms that produce our food for granted.
Over 80% of our country's fruits, nuts and vegetables are grown west of the Rockies. Nearly ¾ of the nation's production value for cattle and calves occurs in the 17 Western states, according to the USDA Economic Research Services' Farm Income and Wealth Statistics.  
Unfortunately, current government policies are putting that food supply, and the farms that produce it, at risk. In addition to produce and beef, poultry and dairy are also at risk.
Producers throughout the West lament how the importance of agriculture has diminished in the public eye in recent years. There was for a long time an inborn appreciation and awareness by our own policy leaders for the critical importance of a stable food supply. Now, it appears that many simply assume that food is something that comes from the local grocery store.
Related: Ukrainian war creating devastating food crisis
In recent weeks, I've heard countless stories how arguments in support of Western irrigated agriculture have been drowned in an increasing flood of commentary from faraway critics who downplay and even criticize the importance of using water to produce affordable and safe food and fiber.
Without balance among water uses, Western ranches and farms cannot continue to operate. Consumers will see shortages at the store, even higher prices, be forced to rely more heavily on increasingly unstable foreign sources, or all of these at the same time. And once the grocery shelves are bare, it will be too late.
Consumers have experienced supply chain disruptions over the past two years and now are starting to see the tension around the world as a potential threat to global food supplies.
The Journal ad, which was a first step, contained a QR code, taking consumers to a website with more information. Social media outreach is also planned in order to amplify the message in the ad and continue to raise awareness. U.S. consumers must insist on a domestically grown food supply before it is too late.
I encourage you to share the ad as widely as possible. If you'd like to participate in this program moving forward, please do not hesitate to contact me at [email protected].
[Dan Keppen is executive director of Family Farm Alliance.]
Subscribe to receive top agriculture news
Be informed daily with these free e-newsletters
You May Also Like
---