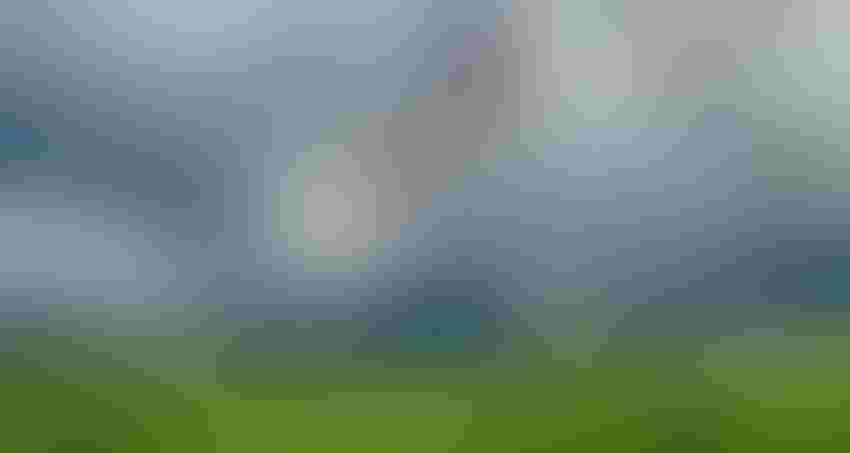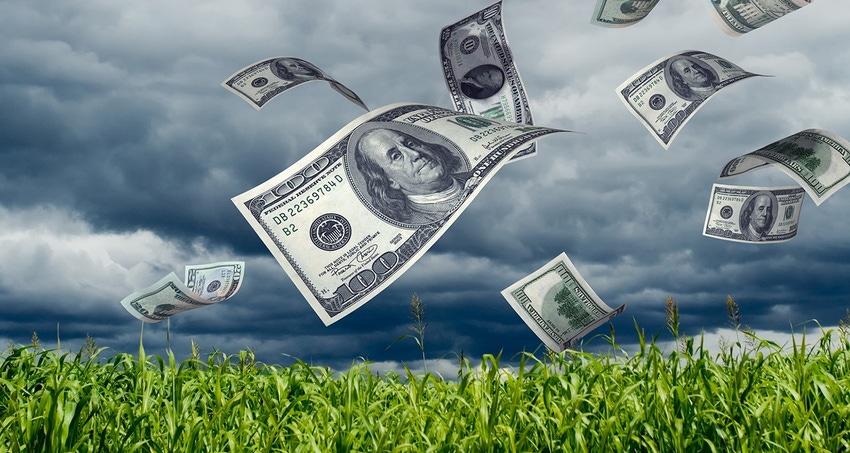 It's been just over a year since the pandemic's impacts began to rear its ugly head and farmers saw prices plummet and markets dry up overnight. To date, $10.5 billion has been distributed to farmers and ranchers under the first round of Coronavirus Food Assistance Program – now known as CFAP 1 - and another $13 billion in CFAP 2. And now as much as $12 billion more could be deposited into the bank accounts of farmers as the new administration looks to identify gaps in the previous aid and redistribute to those sectors that may have not received as much through its USDA Pandemic Assistance for Producers initiative.
It's been just over two months since President Joe Biden came into office and the normal practice of freezing regulations that occurred in the final days of a previous administration. For farmers, that meant the halting of the CFAP-AA provisions that the previous administration pushed out just days before leaving town.
The $12 billion Secretary of Agriculture Tom Vilsack announced March 24 offers some new money from the COVID relief passed just weeks ago, as well as money that was allocated by Congress in December 2020 – also known as CFAP-AA or CFAP Additional Assistance.
These updates include reopening CFAP 2, additional payments for eligible cattle and row crop producers, and the processing of payments for certain applications filed as part of CFAP Additional Assistance. USDA's Farm Service Agency will accept new and modified CFAP 2 applications beginning April 5.
Related: USDA will distribute $12 billion in COVID relief
"I am particularly pleased to see the Secretary rolling out some of the provisions that the House and Senate Agriculture Committees worked on in a bipartisan basis in December, including relief for our biofuels producers, support for our dairy industry, assistance to cotton mills, PPE for our essential farm workers and processing plant employees, fruit & vegetable and organic producers, timber haulers, and assistance to help our underserved producers access USDA programs to deal with supply chain disruptions," says House Agriculture Committee Chairman David Scott, D-Ga.
Here's a brief overview what's in, what's on hold, or what folks have to say about the aid.
Row crop producers get $20/acre boost
Row crop farmers will receive $20 per eligible acre when payments begin next month based on their CFAP 2 application. These payments will automatically be issued to farmers. Don't worry about re-applying. FSA will automatically issue payments to eligible price trigger and flat-rate crop producers based on the eligible acres included in their CFAP 2 applications.
Since the payment is a top-up for CFAP 2, the amount a producer can receive will be based on the CFAP 2 payment limitation, combining the initial payment received under CFAP 2 and PAP.
Price trigger commodities, as defined in CFAP 2, are major commodities that meet a minimum 5% price decline for the week of Jan. 13-17, 2020, and July 27-31, 2020. These crops include barley, corn, sorghum, soybeans, sunflowers, upland cotton and all classes of wheat, among others found here. 
USDA estimates additional payments of more than $4.5 billion to more than 560,000 producers through the top-up they allocated from the authorization of the December COVID relief package. In the CFAP 2 program, corn producers received the most money of $3.4 million, and soybeans at $1.3 million.
Extra boost for livestock producers
Cattle producers saw a significant negative market reaction to COVID and also do not typically benefit from government aid. They have been one of the largest beneficiaries of the CFAP rounds, receiving the lion's share of $4.4 million in CFAP 1 and $2.8 million in CFAP 2.
USDA's latest boost offers an additional $1.1 billion as the agency is implementing an increase in CFAP 1 payment rates for cattle based on the number of cattle in inventory between April 16, 2020, and May 14, 2020. USDA estimates that roughly 410,000 producers will be impacted by this.
These payments will be made automatically, so there will be no need for producers who were already enrolled to reapply. Only producers who previously applied for CFAP 1 are eligible to receive this additional payment.
Swine producers will have to wait to see how they may receive additional aid. The information released by USDA on Jan. 15 said swine producers who participated in CFAP 1 would receive an automatic "top-up" payment of $17 per head, increasing the total CFAP 1 inventory payment to $34 per head. However, additional CFAP 1 payments for swine producers are currently on hold and are likely to require modifications to the regulation as part of a broader evaluation, according to USDA's update to aid released on March 24.
Payments for those who were forced to euthanize animals also significantly hit the swine sector. Although USDA promised it would be looking at how to structure payments for euthanized livestock and poultry, nothing official was released in the latest action. USDA did say it will look at rulemaking on the topic.  
Biofuels support
Commencing in the spring, biofuels will be a recipient of a shared $6 billion investment using discretionary funding from the Consolidated Appropriations Act and other coronavirus funding that went unspent by the previous administration.  
Growth Energy CEO Emily Skor says the announcement that aid is on the way is a "light at the end of the tunnel." At its lowest, over half of the industry was offline and Skor says one of the industry's hardest hit by the COVID-19 pandemic.
A Renewable Fuels Association analysis published in July 2020 found pandemic-related losses could be $7 billion or more in 2020.
"We understand no one will be made whole for the historic losses they experienced due to the coronavirus pandemic, but something is better than nothing and we now know biofuel producers will not be left behind," says American Coalition for Ethanol CEO Brian Jennings. "We commit to working to support USDA's Farm Service Agency as they develop a program to ensure biofuel producers finally get some much-needed help."
Closing the gaps
As revealed in the CFAP dashboards of previous round payments, USDA will be targeting $6 billion in allocated unspent money to sectors that may have been left behind.
Throughout the pandemic, National Farmers Union says it has urged USDA to ensure that aid is distributed "fairly and equitably" and that "payments are commensurate with demonstrated need."
NFU President Rob Larew states, "Unfortunately, as National Farmers Union has pointed out, some farmers – particularly those who are socially disadvantaged, run smaller operations, grow specialty crops, or sell into local and value-added markets – have been largely unable to access the help they need due to inadequate outreach and structural flaws. Because those producers already tend to lack financial security, we were concerned that the lack of support could lead to a wave of farm closures." 
Larew appreciated USDA's recognition of these issues and efforts to rectify them with the Pandemic Assistance for Producers initiative. "This sensible approach will help reach farmers who have previously been excluded from relief programs and keep them in business."
Subscribe to receive top agriculture news
Be informed daily with these free e-newsletters
You May Also Like
---