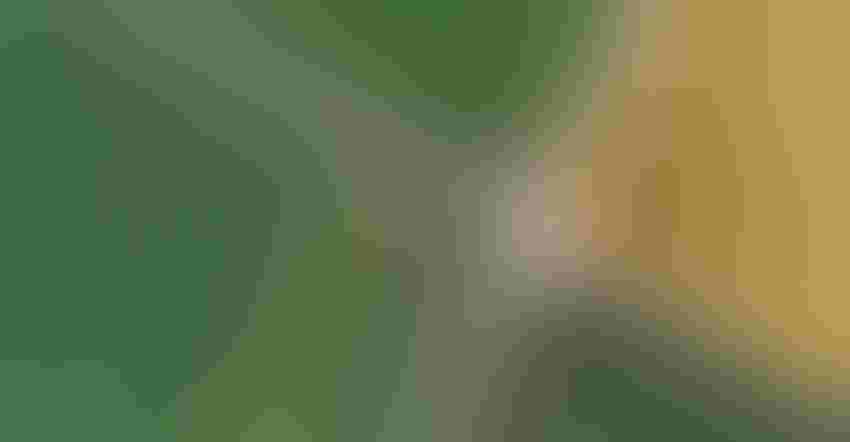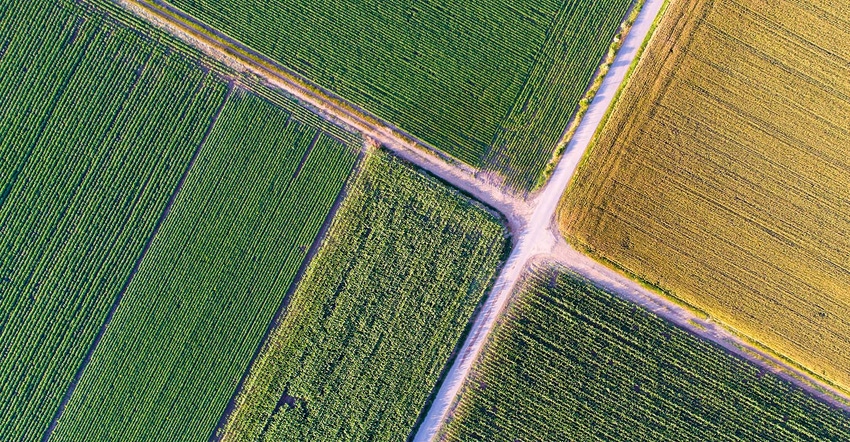 New results from the August 2021 Farm Futures survey find that U.S. row crop farmers are eager to cash in on profitable commodity prices and will likely continue to expand acreage into the next marketing year.
The survey, which gathered 737 producer responses via email questionnaire from growers across the country between July 13-August 1, found that farmers estimate they will plant 94.3 million acres of corn in 2022, 87.6 million acres of soybeans, and a total of 46.7 million acres of wheat.

An earlier press release from Farm Futures dives into the supply and demand impacts of these estimates. While the details vary slightly, the overarching sentiment largely points to a slight easing of tight corn and soybean supply pressure, provided that demand remains unchanged.
Related: Profitable prices point toward 2022 acreage expansion
Wheat is another story. Even with an acreage increase, higher export demand could further tighten supplies, especially after crop shortfalls in the Pacific Northwest and Northern Plains this summer.
But these forecasts are an early estimate. Winter wheat acreage decisions will be made in the coming weeks and 2022 crop rotations are at least half a year away from being finalized. Despite the results from our grower survey, what are other factors that could impact 2022 acreage decisions?
Record acreage mix?
The planting intentions results from the Farm Futures survey pegs total corn, soybean and wheat acreage in 2022 at 234.8 million acres. That would trail only 1981 (239.9M ac.) and 1982 (239.0M ac.) as the third largest combined acreage on record.
The elephant in the room begs the question, "Where will all these acres come from?" Crop rotations in the Eastern Corn Belt are generally less flexible than those in the Plains. A shrinking livestock herd could free up forage crop acres. Profitable soybean and wheat prices could also increase the likelihood of double-crop rotations in areas outside of top producing corn and soybean regions.
To be honest, the producer optimism in this Farm Futures survey question surprised me. My back of the napkin math estimates that a more optimal 2022 corn acreage, using current 2021/22 usage rates and trendline yields from USDA, stands at 91.0 million acres.
That's 3.3 million fewer corn acres than the Farm Futures survey estimate and about 1.7 million acres less than this year's sowings. But by my calculations, 91.0 million acres of corn would allow futures prices to continue trading at profitable levels for farmers even if supplies grow.
Wheat acreage could also be impacted by crop recoveries in top exporters Russia and the European Union next year. Soybean acreage prospects will likely shift in the coming weeks as top global producer Brazil looks to plant another record soybean crop.
Smaller corn, soybean, and wheat acreage estimates than predicted from Farm Futures survey data could alleviate some of the acreage pressure on competing crop ground. But as grain futures prices remain above profitable levels, expect the competition for acreage next spring to remain stiff.
Macro-economic considerations
Despite the recent rally in the corn market on rising Chinese export purchases, a quick glance at the new crop corn-soybean ratio for 2022 prices suggests that markets do not currently seem to be expressly interested in abandoning soybean acreage for corn just yet. Indeed, a murky macroeconomic outlook as the world attempts to emerge from the COVID-19 pandemic could cloud producers' acreage intentions by the time the ground unfreezes next spring. Supply chain issues do not appear to be abating any time soon and continue to tighten profit margins at the farm level.
Rising input costs could also limit corn and wheat sowings next year. About 82% of producers in the August 2021 Farm Futures survey expect Spring 2022 fertilizer prices to be higher than this fall. Depending on how early pricing plays out for farmers across the Plains and Midwest, corn acreage and yields could offer more incentive for the higher fertilizer costs.
Weather, export, livestock factors remain key
And of course, these estimates all assume optimal weather conditions. Three prior years of anomalous weather events leading up to 2022 does not inspire a lot of confidence that weather will not play a critical role in attaining trendline yields in 2022, especially as another La Niña cycle settles in this fall.
After heat stress has plagued crops in the Plains, snow and rainfall over the next six months will likely play a significant role in supply and demand estimates. If drought spills over into the 2022 growing cycle, trendline yields and current acreage plans may be taken off the table by the time spring rolls around.
Chinese export demand and a potential livestock expansion in 2022 following this year's herd liquidation will play pivotal roles in maintaining profitable grain prices in 2022. Global livestock rations will likely waver between wheat and corn depending on market prices. Any potential usage shifts could have significant impacts on pricing and acreage allocations in the 2022/23 marketing year.
Time will tell of producers' optimism will hold through the planting 2022 season. An anticipated uptick in soybean acres could open the door to attractive double crop options in the coming year. But with winter wheat sowings just around the corner and wheat futures trading at lucrative prices, expect wheat to be a strong competitor against corn and soybean in the 2022 acreage battle.
Subscribe to receive top agriculture news
Be informed daily with these free e-newsletters
You May Also Like
---