Note: You can listen to my conversation with Amit Jhala using the audio player at the end of this blog.
Around 6 million acres in Nebraska are infested with some kind of glyphosate-resistant weed — whether it's the 2 million acres of waterhemp, 2 million acres of marestail or the 2 million acres in the western part of the state infested with glyphosate-resistant kochia — and that's just a snapshot of Nebraska's most troublesome weeds.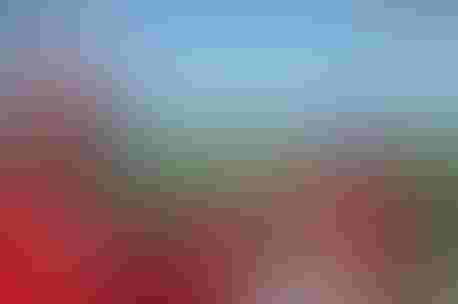 Growers have some new tools in the toolbox to fight these weeds in the form of multiple-herbicide-tolerant crops and premixed herbicides with multiple modes of action, but Amit Jhala, University of Nebraska Extension weed management specialist, reminds growers that repeatedly using any single mode of action will inevitably result in a resistant weed population — whether it's glyphosate, PPO inhibitors, or ALS inhibitors.
In the latest Nebraska Notebook, Jhala discusses the opportunities these new technologies bring, as well as some tips to prevent resistance from developing to glyphosate and other herbicides.
This includes understanding the importance of multiple effective modes of action — that is, just because growers are using different herbicides, it doesn't necessarily mean they're using different modes of action. Likewise, when using multiple modes of action, if a weed — say waterhemp, for example — is already resistant to one of those modes of action, that MOA isn't effective.
"In soybeans, if some growers use Valor, which has flumioxazin as an active ingredient, which is a PPO-inhibiting herbicide — and if they apply, for example, Ultra Blazer as a postemergence, which is a PPO-inhibiting herbicide, basically they are using two different herbicides, but they belong to the same group of herbicides," Jhala says. "That's why it's very important to understand herbicide modes of action and include herbicides with multiple effective modes of action in your herbicide program."
Jhala also discussed some recent research on how resistance develops through gene flow and pollen transfer. This includes two years of research on common waterhemp, a dioecious species, which means it includes both male and female plants. The study involved transplanting about 1,000 glyphosate-resistant common waterhemp plants from a greenhouse into a field, and then transplanting susceptible common waterhemp in the area at different distances from the resistant population — up to 200 feet away — to see how far pollen can transfer the resistant gene.
Results suggested pollen movement is possible; pollen can outcross with a female plant up to 200 feet and beyond. In addition, results showed 5% to 7% outcrossing from resistant common waterhemp to susceptible common waterhemp is possible.
"We may need to consider and think about not only our herbicide program and using multiple modes of action, but we also need to think about biology of the weed species and how we can overall prevent the spread of resistance," Jhala says. "Zero tolerance is very important. If you have some plants surviving your herbicide application, we may need to remove them as soon as possible before they start flowering to make sure not only seed, but pollen cannot move and spread resistance from one field to another field."
About the Author(s) Tyler Harris is the editor for Wallaces Farmer. He started at Farm Progress as a field editor, covering Missouri, Kansas and Iowa. Before joining Farm Progress, Tyler got his feet wet covering agriculture and rural issues while attending the University of Iowa, taking any chance he could to get outside the city limits and get on to the farm. This included working for Kalona News, south of Iowa City in the town of Kalona, followed by an internship at Wallaces Farmer in Des Moines after graduation.
Coming from a farm family in southwest Iowa, Tyler is largely interested in how issues impact people at the producer level. True to the reason he started reporting, he loves getting out of town and meeting with producers on the farm, which also gives him a firsthand look at how agriculture and urban interact.
Subscribe to receive top agriculture news
Be informed daily with these free e-newsletters
You May Also Like
---