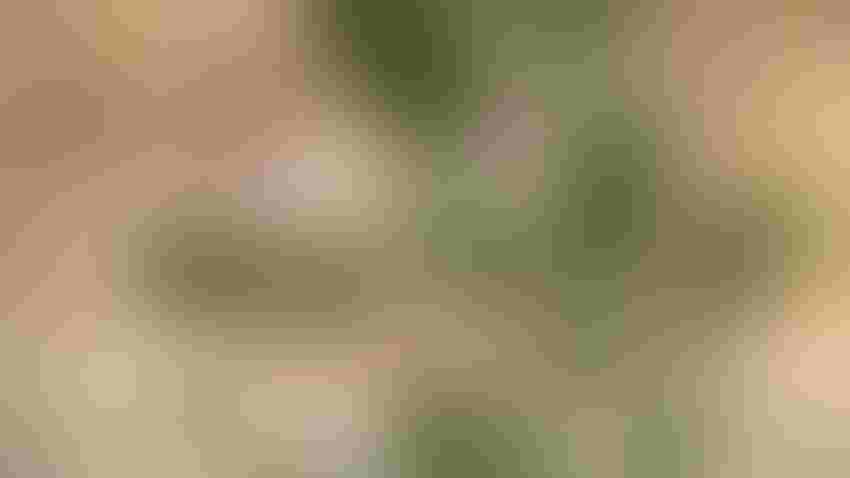 TRY IT: These Garlic-Butter Cauliflower Bites include 5 grams of fiber per serving.
Charlyn Fargo Ware
If there's one thing we all need, it's more fiber in our diets.
Fiber does so much more than just help keep us regular. For starters, it helps control blood sugar levels and lower cholesterol and inflammation. A review of 185 studies and clinical trials found that diets full of fiber were linked to a lower risk of obesity, type 2 diabetes, certain cancers and cardiovascular disease.
How can fiber matter so much? It has a lot to do with our gut microbiome, which has been in the health headlines a lot lately. Fiber provides the primary fuel for the trillions of microbes that live in our gut. Gut microbes ferment the fiber, breaking it down to produce beneficial chemical messengers that influence your health throughout your body.
Women need 25 grams per day, and men need 38 grams per day.
Each semester, I have my nutrition students at the University of Illinois-Springfield do a weeklong exercise where they write down everything they eat, analyze it using a program like My Fitness Pal, and see what nutrients they don't get enough of or get too much of. Fiber is always in the "I don't get enough" category. Sugar and salt are in the "I get too much" category.
So how do we add more fiber to our diets? Here are some suggestions:
Eat more fruits, vegetables, nuts, seeds and whole grains. Make sure you're getting these fiber-rich foods at every meal and snack.

Make a simple switch to whole-wheat bread rather than white, brown rice instead of white and whole-wheat pasta instead of white (or mix the two).

Try quinoa or farro — both are tasty whole grains you can add to a salad or grain bowl.

Leave the skins on apples, carrots and baked potatoes. The fiber is often in the skin.

Choose a different lettuce in your salads. Try spinach, kale or cabbage instead of iceberg lettuce.

Add roasted Brussels sprouts, artichokes or chickpeas to your salad.

Add slices of avocado to a salad, sandwich or tacos.

Sprinkle flax or chia on your oatmeal, salad or yogurt.

Add fresh or frozen raspberries or blackberries, which have 8 grams of fiber per cup, to a bowl of oatmeal.
Mom used to plan our meals with meat as the centerpiece, add some mashed potatoes or a baked potato, and add a vegetable (usually something she froze from the garden). We need to rethink that plan. Make vegetables your star, and add meat as more of an accent. Plan two veggies instead of one.
My air fryer has transformed the way we think about vegetables. I often mix Brussels sprouts, onions, carrots and the little "B" potatoes in our air fryer, drizzle with oil and season with garlic pepper or a Cajun spice, and cook until they start to get crispy. I do the same with fresh or frozen broccoli, and sprinkle with Parmesan cheese after it's done. It's a huge hit at our house.
Here are two recipes to get you started: a Lemon Blueberry Overnight Oats recipe with 7 grams of fiber to start your day, and Garlic-Butter Cauliflower Bites with 5 grams of fiber. Between the two recipes, you're halfway to your daily needs for women and nearly a third of the way for men. Both recipes are adapted from "Eating Well" magazine.
Garlic Butter Cauliflower Bites
1 large head cauliflower, stems and leaves removed, cut into 2-inch florets (about 3 pounds)
2 tablespoons unsalted butter, melted
1 tablespoon extra-virgin olive oil
½ cup grated Parmesan cheese, plus more for garnish
2 large cloves garlic, finely chopped
¼ teaspoon salt
¼ teaspoon ground pepper
1 tablespoon fresh parsley, roughly chopped
Preheat oven to 400 degrees F. Line a large, rimmed baking sheet with parchment paper. Toss cauliflower, butter, oil, Parmesan, garlic, salt and pepper in a large bowl until coated. Spread in a single layer on the prepared baking sheet. Roast, stirring halfway through, until tender and golden, 35 to 40 minutes. Sprinkle with parsley. Garnish with additional Parmesan, if desired. Makes six ¾-cup servings.
Per serving: 142 calories, 6 grams protein, 13 grams carbohydrate, 9 grams fat (4 grams saturated), 16 milligrams cholesterol, 5 grams fiber, 4 grams sugar (0 added), 286 milligrams sodium
Lemon Blueberry Overnight Oats
2½ tablespoons pure maple syrup
1 tablespoon grated lemon zest, divided
1 tablespoon lemon juice
1¾ cups fresh blueberries, divided
2 cups (skim) milk
1 cup nonfat plain Greek yogurt
¼ teaspoon salt
2¼ cups old-fashioned rolled oats
Combine maple syrup, lemon juice and 1½ cups blueberries in a small saucepan; bring to a simmer over medium-high heat. Simmer, covered, stirring occasionally, until the blueberries are slightly softened and a syrup forms, five to eight minutes. Set aside to cool.
Whisk milk, yogurt, salt and 2 teaspoons lemon zest together in a large bowl until smooth. Fold in oats until well combined. Add ¼ cup of the oat mixture to each of four (1-cup) jars with lids; top each with 1 tablespoon of the blueberry mixture. Repeat the layering process two times. Cover the jars and refrigerate for 12 hours (or up to three days). Before serving, top with the remaining ¼ cup blueberries and 1 teaspoon lemon zest. Makes four 1-cup servings.
Per serving: 288 calories, 9 grams protein, 51 grams carbohydrate, 5 grams fat (1 gram saturated); 3 milligrams cholesterol, 7 grams fiber, 17 grams sugar (9 grams added), 253 milligrams sodium
Subscribe to receive top agriculture news
Be informed daily with these free e-newsletters
You May Also Like
---