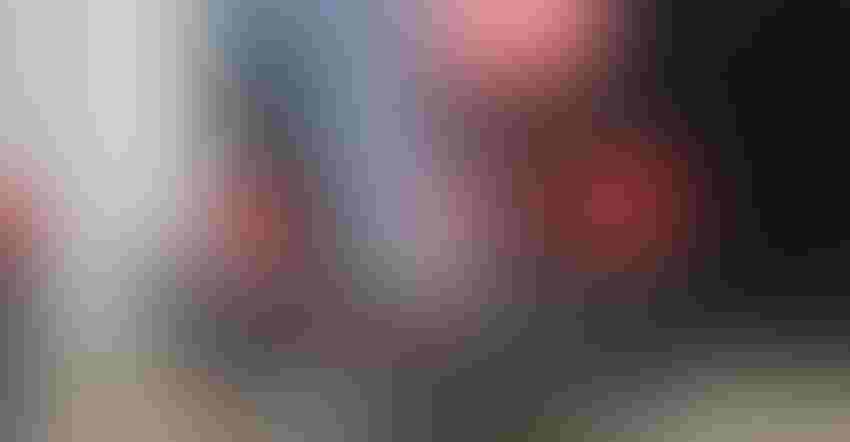 FIRE UP THE GRILL: Whether it is clearing snow from a church parking lot, building a community golf course or grilling lunch at a community event, farmers and ranchers are willing to pitch in.
Curt Arens
Many federal, state and local agencies that farmers deal with on a daily basis have the word "service" in their name. The Farm Service Agency, Natural Resources Conservation Service and Nebraska Forest Service are a few that immediately come to mind, but there are many others.
If the agency, group or organization has that word in their name, the mission of those folks should be obvious. It is to serve their customers. In the case of many USDA or state agriculture organizations, those customers are farmers and ranchers.
Farmers typically serve others as well. We have been working more diligently in recent years to tell our agriculture story to consumers, urban friends and policymakers. We have been trying to explain why we do what we do on the farm, and the importance of our actions to the overall food security of the nation and the world.
We attempt to use language that consumers can relate to, without the ag jargon. We host field tours on the farm to give up-close and personal experiences to consumers, so they know where their food comes from and can put a face with their food. We want them to know farmers personally.
All of these discussions are indispensable. They are so important, in fact, that they need not only to be continued, but they also to be heightened. In addition to our explanations about farm products and food production, we also need to talk about how farmers serve their communities. With the rural population making up such a small slice of the country, that important aspect of agriculture is often overlooked.
Pitching in
When I was just out of high school, my community of Crofton, Neb., made plans to build a golf course. Retired farmers who also enjoyed golf were the driving leaders behind the campaign. They found the land to build the course on. They brought in their tractors and tillage equipment to do the initial grade and dirt work.
They used the skills they had acquired on their own farms to build the landscape and develop the golf course that is now Lakeview Golf Course along Lewis and Clark Lake. In that effort, the entire community was involved, but farmers helped lead the way.
Almost every farm community could tell that same story. When the church parking lot is filled with snow, farmers often bring their equipment to town to clear the lot. When something needs to be built for the church, school or ballfield, farmers often lend their expertise and equipment to the task.
No farmer can resist helping grill a meal for a local concession stand at a football game or for a community fair or festival. Beyond service on local church councils, chambers of commerce, community clubs, township boards and school boards, farmers also lend their time, skills and equipment to help get things done for their community.
This is so common across the country that when we are telling our farming and ranching stories to our urban friends and neighbors, we often forget to talk about our personal lives and the personal service that farmers lend to the campaigns and local efforts they believe in. Yet, in many communities, this service is crucial to accomplishing big initiatives that are sorely needed.
Subscribe to receive top agriculture news
Be informed daily with these free e-newsletters
You May Also Like
---