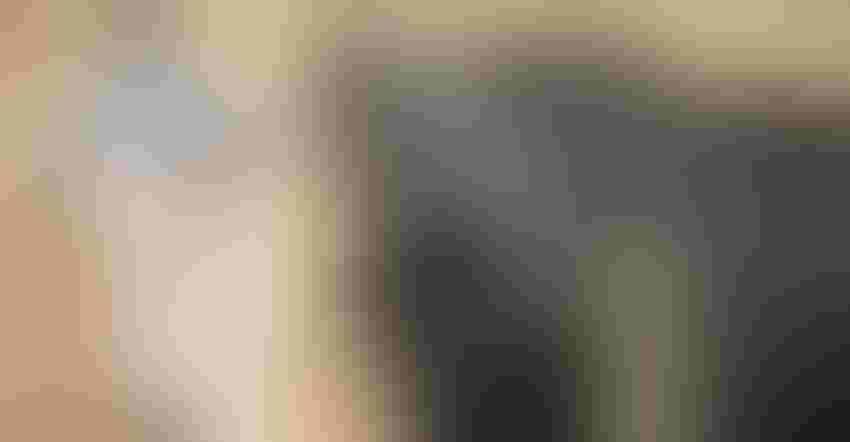 DISRUPTED: How long will COVID-19 affect the food supply chain — and cattle markets?
Holly Spangler
Tuesdays at the Fairview Sale Barn in Fairview, Ill., mean fat cattle and cull cow sales, and on a normal Tuesday in April, they'd run 300 head through the ring. Normally, they'd have buyers from four plants for slaughter cows and bulls, and three buyers for fat cattle.
But nothing is normal these days, and Jake Fidler, the third-generation owner at Fairview, says for the first time ever, the sale barn didn't have a single market buyer for fats. No bids means no cattle, aside from culls.
"We were down to two bidders for 90 head of cows and bulls, and we were fortunate to have that," Fidler says, referring to Tuesday, April 14.  
Why? Packing plants are shutting down, like JBS in Greeley, Colo., where COVID-19 infected workers. Some Smithfield workers have stopped coming to work, in part due to coronavirus fears in close working conditions. It's tough to persuade someone to show up to do a job that a lot of us would rather not do even in the safest conditions. Add in the fear of getting sick or dying and the possibility of filing for unemployment instead, and those decisions become easy to understand.
And then there are entire industries shifting to meet demand that moved from restaurant to grocery store, virtually overnight. It's sort of like trying to stop a semiload of cattle on the highway; you can get 'er done, but it won't be fast and it won't be pretty. That's why milk is getting dumped despite rationing, and vegetables plowed under despite empty shelves.
What we're learning here is profound: Our "just-in-time" food supply chain is fragile. A lot more fragile than we'd like to think. And if you think people freak out over empty toilet paper shelves, wait until meat cases are empty. Or even a little less full.
The food supply chain is more complicated than most of us realize. Think fluid milk vs. cheese demand when pizza sales plummet, or boxed beef moving among grocery stores when restaurants aren't selling steaks.
Chain reaction
There's another big takeaway, even for those of us in agriculture: Livestock is really important to grain prices. As I write this, May corn is worth $3.20 a bushel. Corn and soybeans are worth about half what they were eight years ago.
Fidler points out that cattle guys are losing when they have a market animal ready to go and can't sell it. It's the ultimate perishable good that still costs money to maintain.
"When that animal's ready to go, guys are losing money every day. That animal's consumption level has peaked out. It's no longer performing because its peak period is over," he explains. "Now, it's just eating corn."
Feeders won't continue in that scenario for very long. The big guys have enough animals on feed that they can absorb some losses. The little guys don't. And like a lot of businesses, there are a lot of 65-year-old guys feeding cattle because they like to — and they might not like to after this.
When they go out of business, that's one less buyer. That's one less feeder to buy backgrounded cattle. That's one less market for the backgrounder. That's fewer bids for the backgrounded cattle. That's less money for the backgrounder. Then they stop backgrounding cattle. Convert pasture to row crops. Grow more corn for a flooded market.
It's a long tail here, friends. One disruption at one link in the chain triggers reaction from the farm to the table.
I say this with skin in the game. Our family is grazing a hundred head of cows on rough pasture ground, backgrounding the calves through the fall and selling them at Fairview every January. It keeps us out of trouble when we're not raising corn and soybeans. But if those calves are worth 20 cents less in January, it's not profitable either.
That's disruption. Our efficiently segmented and surprisingly fragile food chain can be entirely interrupted when packing plants stop. Or even slow down. Supply chain experts say to avoid single-sourcing from a company because it's risky, even though it may be cheaper. There could be a lesson there for selling goods in agriculture: Have more than one market, even if it's not as good of a deal.  
Back on the farm, we take a lot of pride in what we do in U.S. agriculture, and rightly so. We've always said we feed the world.
We still do — as long as the chain doesn't break.
Comments? Email [email protected].
Subscribe to receive top agriculture news
Be informed daily with these free e-newsletters
You May Also Like
---