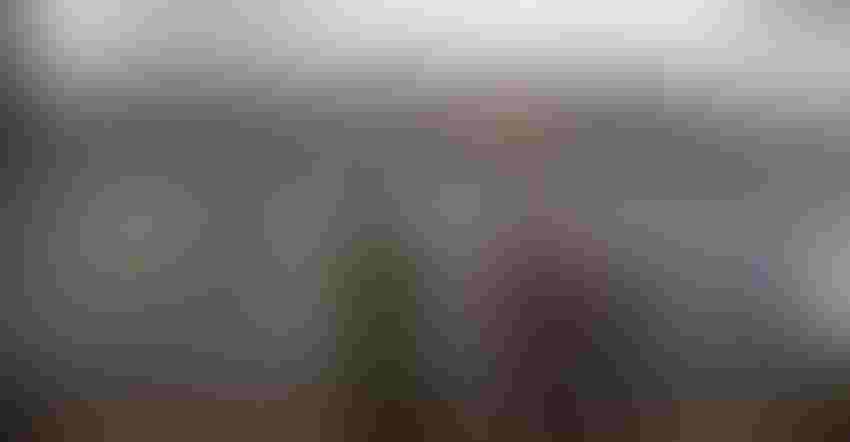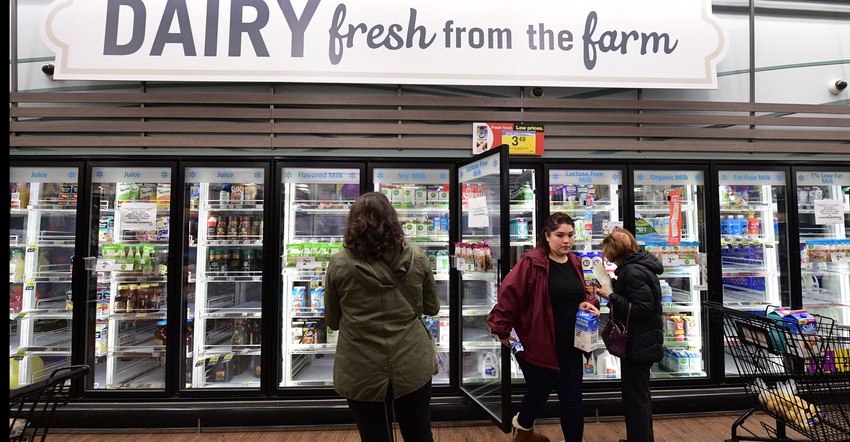 Frederic J. Brown/Getty Images
Like most people employed in the ag industry, it was unsettling for me to learn that Dairy Farmers of America cooperative has started dumping milk in Wisconsin. On April 2, semi tankers full of milk were dumped at two large dairy farms that have manure lagoons. The dairy farmers have been asked to dump all of their milk from their 2,500 cows and 5,000 cows through Monday. For now, they will be reimbursed by the cooperative for their losses.
Dairy Farmers of America is the largest dairy cooperative in the U.S. It handles about 25% of the nation's milk and will likely soon be handling more as it negotiates the purchase of Dean Foods, which is headquartered in Texas but has milk plants in Wisconsin. Dean Foods declared bankruptcy last fall.
Surplus milk
Kristen Coady, vice president of corporate communications for DFA, said in a written statement: "We are diligently working to ensure our farm families' milk continues to be picked up, our plants continue to operate, and we continue to provide consumers and communities with wholesome dairy products during this difficult time.
"With the uncertainty of COVID-19 and evolving consumer buying habits, we are seeing demand for dairy products change.
"These sudden changes in demand are resulting in uncertainty, and are forcing some dairy manufacturers to cut or change production schedules or build inventories. Due to the excess milk and plants already operating at capacity, there is more milk right now than space available in processing plants. This, in combination with the perishable nature of our product, has resulted in a need to dispose of raw milk on farms, in some circumstances.
"We continue to work with our customers to explore additional options to retain as much value from our farm families' milk as possible and to exhaust all possible avenues to find a home for their milk."
Many farmers and nonfarmers are asking me why this is happening. People are buying more milk than ever at the store, and some note they are being limited to 1 or 2 gallons because grocery stores can't keep enough milk on the shelves. No doubt, fluid milk consumption has skyrocketed now that many people are staying home to shelter in place due to COVID-19.
Cheese consumption drops
However, increased demand for fluid milk is not the problem. The problem is cheese consumption has dropped like a rock in the past couple of weeks because people are eating a lot less pizza now that they can't dine at restaurants. Sure, people can still buy takeout pizza from their favorite restaurants or have Domino's or Pizza Hut deliver, but overall, consumption of pizza has plummeted.
Nearly half of all cheese is purchased by food service, which includes restaurants and schools, while one-third of cheese is purchased at grocery stores. That statistic is especially important in Wisconsin because 90% of the milk produced in Wisconsin is made into cheese. A lot of that cheese, especially mozzarella, ends up on pizzas There is suddenly a huge surplus of mozzarella cheese in Wisconsin and other states such as Michigan, New York and Pennsylvania.
It may seem like the trade-off between cheese and milk is about the same. But it takes 10 pounds of milk to make 1 pound of cheese. According to USDA in 2018, consumers ate 38 pounds of cheese per person. That's 380 pounds of milk. The average person consumes 660 pounds of milk equivalent per year, so more than half of their dairy consumption comes from cheese.
Fluid milk consumption is through the roof, but many stores can't handle it and are limiting consumers to 1 gallon per customer. That's adding to the problem.
I talked to a Wisconsin dairy farmer two days ago who is on the board of directors at Land O'Lakes. He said according to his milk hauler, the milk from his cows is now going to a Dean Foods plant and is being sold as fluid milk at Walmart stores. That is good news. The sooner milk is rerouted to processors that can bottle and distribute more fluid milk to meet the growing demand from consumers, the better.
Another tough year for dairy
Before the coronavirus hit, 2020 was supposed to be a good milk price year for farmers — something they haven't seen much during the past five years. But in the past month, the Class III milk price has plummeted. Class III milk futures for May were sitting at $16 in February. On April 2, the Class III futures price for May dropped to $12.86 — which is below the cost of production for nearly all dairy farmers.
Dairy farmers who signed up for the Dairy Margin Protection program last fall will receive some help, especially if they took out more than minimum coverage. Hopefully, Congress will reopen the sign-up so more dairy farmers can take advantage of that program.
But it would be even more helpful if the $2.2 trillion Coronavirus Aid, Relief and Economic Security Act that Congress passed and President Donald Trump signed into law at the end of March offers farmers help, such as buying up surplus cheese through the Commodity Credit Corporation and giving it to food banks to be distributed to people who lost their jobs. That would be a good start. This would help not only dairy farmers but also milk plants that have a large number of employees.
Comments? Email [email protected].
Subscribe to receive top agriculture news
Be informed daily with these free e-newsletters
You May Also Like
---