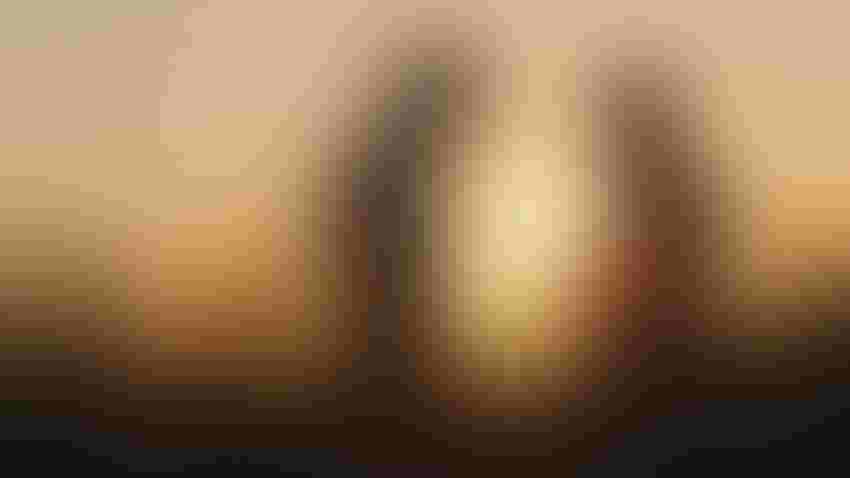 StockSeller_ukr/Getty Images Plus
Every farm operation and farm leader will be faced with many decisions about what to involve or incorporate as part of their operation. Sometimes these decisions seem to even be happening on a daily basis, at a rapid pace.
The farm's leader is usually the one needing to make many of these decisions about what the farm will include and embrace – and what it will let go of or not enter into at all. When there's so many of these decisions to make all at once, it can start to seem overwhelming – but it doesn't have to.
The key is to focus on a couple questions to assess how the opportunity fits with your operation – or doesn't. Focusing your questions and thought process on a few key factors for your operation's success can help simplify the decision a bit. It can also help prevent trying to go in all directions at once, which, depending on the farm leader's personality, could happen.
Three questions to ask
Here are three questions you can ask first when it comes to evaluating new opportunities or other decisions about new possibilities for your farm.
Does it fit with our farm's core values? This is the first question to ask – and for good reason. Your farm's core values are the compass and touchstone for all decisions within your operation. (Have you – and your farming partners – chosen a set of core values for your operation yet?) Ideally, everyone should be using the core values in decision-making, both big and small. As the leader, you can model using the core values to consider whether the "new" thing is right for your farm. If it doesn't align with the farm's core values, that's probably a good indication that you no longer need to have it under consideration.

Does it fit with our farm's future direction? For this one, you and your farm's leadership team need to have already worked through conversations about where the farm is headed in both the longer term (20, 30 years) and the shorter term (5-10 years). Once that's determined, you have a better sense of where the farm is headed and what types of decisions will be required now to get there. Knowing this allows you to use the farm's future direction as a lens to help determine whether the new opportunity or decision fits with where your operation is going.

Does it fit with our farm's needs? Knowing what your farm needs right now might sound simple, but it can be complicated. Sometimes it might appear that a challenge or issue in the operation would be solved through one opportunity, but after further analysis, the issue requires something different altogether. Being able to determine this requires a great deal of insight and knowledge about your unique farm operation and its needs – something that the farm's leader is an expert in. It's also something that the farm's advisors, lenders, suppliers, and vendors may be able to provide input on, depending on the question at hand and their own area of expertise. Tap into your advisors, in particular, for input and third-party insight when you're considering something new for your operation.
How are you navigating this market?
Farmers have found that getting some third-party perspective from our market advisors has helped ease their minds. The advisors help farmer clients with planning and execution around marketing decisions and help keep them up to speed on the current rapidly-changing grain market situation – and how it impacts their operation.
Get a free two-week trial of our marketing information service (MarketView Basic). Your free trial includes regular audio and video updates, technical analysis, recommendations and more. Learn more about our market advisor programs and offerings at www.waterstreetag.com.
Subscribe to receive top agriculture news
Be informed daily with these free e-newsletters
You May Also Like
---