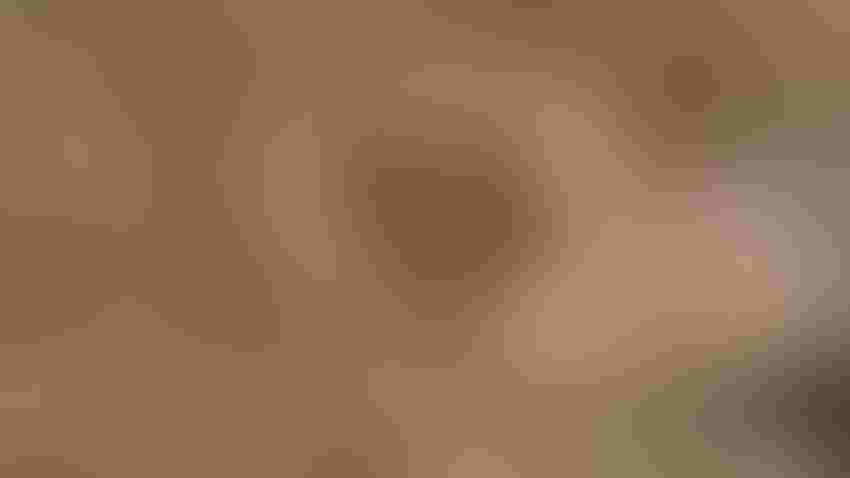 DROUGHT GOES ON: Kansas farmers are handling the continuing drought as best as they can.
Edgar G. Biehle/Getty Images
No two farms look alike. No two farmers farm exactly alike either.
What works for Farmer Jones with his available resources may not work for Farmer Smyth and her available resources. And yet, even though both farms may be vastly different in scale or crops and livestock raised, you can bet that Farmer Jones and Farmer Smyth are doing the very best they can for their family, the livestock and the land entrusted in their care.
Their best may not look like our best, but it's still their best. Even when Mother Earth chooses to fight against us.
This drought is wearing on all of us. Talk to any farmer out here in southwest and south-central Kansas and it's at the top of everyone's mind. Drought, wind and dust storms, fire danger — these all combine to weigh heavily on the psyche of farmers.
I notice it in myself, and I don't actively farm. But days of unrelenting wind and sepia-colored skies make me cross. It's enough that I find myself responding to even minor inconveniences with more feeling than is called for. I've snapped at friends and family, and immediately regretted it. And I don't have a wheat field blowing in the wind, and I haven't had to make hard culling decisions for a cow herd.
Now more than ever, we need to give ourselves and our neighbors a break, and remember, everyone's doing their best.
It's up to us to help ourselves through these trying times.
Check in with neighbors and see how they're doing. There's a time to complain and commiserate, but don't forget to remind yourselves that there's hope, too. Don't end the conversation without thinking of one good thing to celebrate, rather than just focusing on the negatives.

Give family members more grace than usual. Family often snaps at family because it feels like a safe space. Stressful times may lead to more outbursts than usual. It's human nature to have arguments, but we also need to practice apologizing and forgiveness.

Remember that trying times don't last. The rains will come back. Nature's pendulum will swing back eventually. There's hope around every corner and in every cloud.
You're doing your best, I know that. Your friends and family know that, too. And just because your farm doesn't look like the neighbor's farm, remember you've done all you could do in this drought. And that's all anyone can ask of you.
Subscribe to receive top agriculture news
Be informed daily with these free e-newsletters
You May Also Like
---