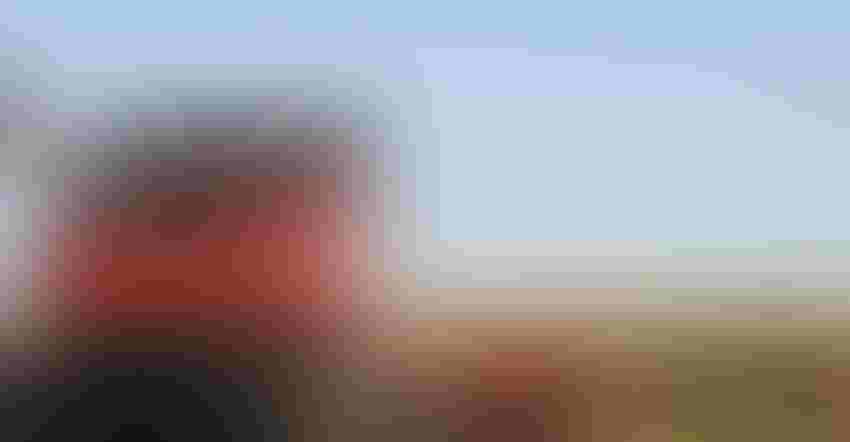 BE CAREFUL: In the midst of harvest season and beyond, it is crucial for farmers to take time to get enough sleep and to do their best to eat right.
The Nebraska LEAD program can change your life in ways that you may never envision. As LEAD director Terry Hejny said, "Nebraska LEAD will change your life if you let it." I am a proud alumnus of Nebraska LEAD Class 35.
The LEAD program changed the trajectory of my personal and professional growth and unrealized potential. In less than 24 months since graduating from LEAD, I was offered a position with the national nonprofit AgriSafe Network.
I continue to blend my farming duties with my public health work to better serve the needs of farmers and ranchers across our great nation. You could say I am a "homegrown" community health nurse because I am also a co-proprietor of our three-generation family farm in eastern Nebraska. We are a row crop farming operation that has welcomed our grown sons and their families into the business.
Fall is the busiest season for all of us working in agriculture production. Farmers are persistently working 18-hour-plus days to harvest and bring in the bounties of hard physical and mental work. Working in these demanding conditions results in farmers being deprived of sleep, eating a less than healthy diet and being at risk.
Physical injuries abound when we are stressed and fatigued. Nebraska statistics indicate tractor rollovers, tractor runovers and auger entanglements are prime sources of severe injuries and fatalities. Harvest work requires a keen eye and mindful presence to the multitude of hazards and dangers around moving equipment and grain handling.
Get some rest
Sleep debt leads to a host of physical and mental effects. Studies have shown that farmers who sleep less than 7.5 hours per night increase their risk of injuries by 61%. GPS technology, LED lighting, equipment design and function, global food demands, markets, weather events, and family dynamics push producers to work past the physical and mental limitations of the body.
To keep up, farmers and ranchers cut back on sleep. Sleep-deprived adults are more apt to be self-absorbed in problems or themselves, leading to faulty decision making and possibly more risk-taking behaviors. The brain's executive function (cognitive, behavioral and emotional skills) is significantly affected, similar to the effects of alcohol consumption.
Twenty-one hours of being awake equals the effects of a blood-alcohol level of 0.08. In Nebraska, that is considered legally intoxicated. AgriSafe Network offers simple solutions to make sleep part of your workplace wellness plan.
Eat healthy on the go
Eating patterns change during harvest. Studies show that farmers have a low intake of fruits and vegetables and a high intake of fried foods, salt and sugary snacks. Eat better and feel better to work safer and improve your mood.
Healthy, one-handed meals with a variety of all the food groups will provide the necessary vitamins, minerals and nutrients needed to perform optimally. Nebraska Extension offers simple tools to prepare and eat healthy.
The culture of agriculture involves benefits and challenges to health. Farmers rarely seek care while putting their crops and livestock first. Personal finances, time pressures — especially during the busy season — economic conditions, and employee or family relationships are heavy burdens during an already stressful season. These uncertainties take a toll on our physical, emotional and spiritual health.
Phone a friend
Neighbor to neighbor, you are not alone. Support is available and may be found within meaningful conversations with trusted family, friends or church communities. Healthy conversations do matter and provide a voice to acceptance and value for people weighed down with stress.
Practice gratitude by identifying daily those people and moments that bring a sense of thankfulness and joy. Gratitude is a daily practice proven to act like a weed mat to the negative influences of stress.
The Nebraska Rural Response hotline is a free resource to farmers and ranchers needing personal counseling and financial or legal services. The toll-free number is 800-464-0258.
Although my role with AgriSafe is national in scope, I welcome an opportunity to connect with Nebraska farmers about health and safety. Please reach out to me if I can be of assistance to you and your farm operation at [email protected].  
Check out 30 healthy sleep tips and tricks on the AgriSafe website at agrisafe.org/mental-health. Keep in mind, sleep helps us to help ourselves prevent injuries and accidents. Learn more about eating healthy in the field at food.unl.edu/foodinthefield.
Emanuel is a graduate of LEAD Class 35.
Subscribe to receive top agriculture news
Be informed daily with these free e-newsletters
You May Also Like
---