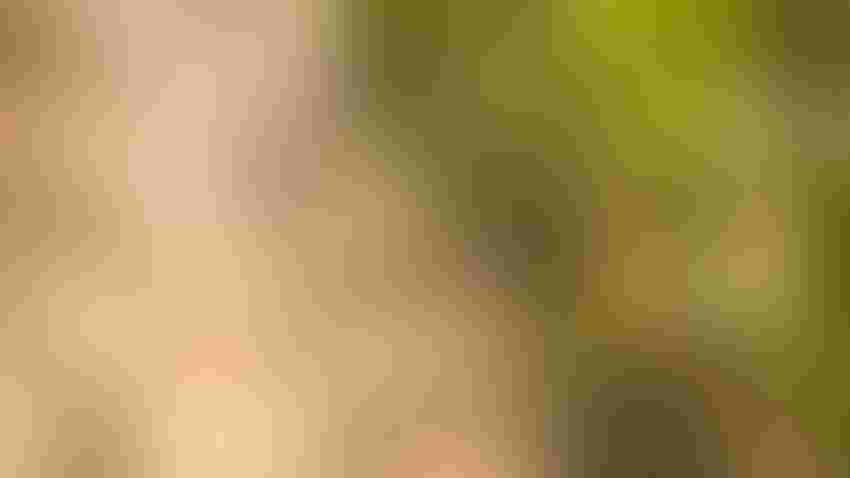 ECONOMIC COST OF DROUGHT: Research on historical impacts of extreme heat on farm profitability provides evidence that Kansas farms could be impacted by increasing frequency and extremity of severe weather in the future.
no_limit_pictures /Getty Images
Research projects can seem silly to the layperson, I know.
All too often, it is so easy for us to read a headline on our social media trending topics and get riled up over what we perceive as waste. But if we take a beat and think about the scientific process, we understand we have to crawl before we can fly.
Case in point: Last week I saw a headline coming out of K-State that agricultural economists measured extreme heat's effects on farm income.
My first gut reaction was "Well, yeah, drought will cost you money, folks."
But I read further.
Heat and farm profit
The researchers, including Jenny Ifft, Kansas State University agricultural economist, looked at historical impacts of extreme heat and drought on farm profitability to extrapolate what more and stronger bouts of severe weather might do to Kansas farm profitability in the future.
They counted extreme degree-days where the duration and intensity of temperatures were above a threshold of 89.6 degrees F. They accounted for farm prices, yield volatility, weather volatility and a host of other factors to try to put numbers to the relationship between farm income and extreme heat, using Kansas Farm Management Association data from 1981 to 2020.
What they found is that during the period of 1981-2020, for every 1.8 degrees of additional warming, gross income decreased by 7% and net farm income decreased by 66%.
Or, for every 1.8 degrees of warming, an average Kansas farm lost $34,650 in gross income and $54,119 in net income.
That makes sense, considering the loss in yields and the increase in expenses and operating costs that you see in drought years.
But why do we care?
Ramifications
Well, let's consider that net income losses would be even greater without crop insurance and Title 1 and disaster programs. The study found that crop insurance prevented 51% of net income loss from extreme heat events for example.
Knowing that helps us justify crop insurance to those who would cut it.
The study showed that highly irrigated farms experience 37% less net income loss compared to other Kansas farms, allowing them to buffer drought conditions.
That information is handy to know as our state comes to grips with our declining aquifers and future water policy.  
Finally, drought doesn't just stop at the farmer's doorstep. It affects lenders, insurance companies, the Federal Crop Insurance Program, agribusinesses and our rural communities. Having this information can help our leaders better plan to weather any future droughts.
Now, it's true — rains always come back. Droughts break. It may take a few years, but they break.
This study, though, tells me that farmers of the future will need to plan for drought and celebrate if they have more moisture. Maybe the phrase shouldn't be "put something away for a rainy day," but instead, "plan for drought and hope for rain."
So, sure, the headline of the study sounds a little like scientists studying snails. But when you read beyond the headline, you see it's a valuable starting point for a lot of policy conversations here in farm country.
Subscribe to receive top agriculture news
Be informed daily with these free e-newsletters
You May Also Like
---