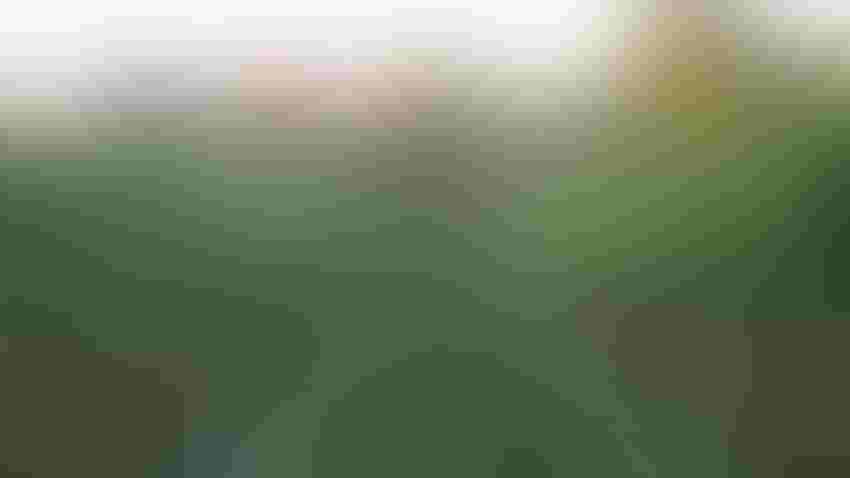 WHITE WINE: White grapes are ready for harvest at Robin Hill Farm and Vineyards in Brandywine, Md.
Shelby Watson-Hampton
Well, fall is almost here! Even if doesn't feel like it right now.
It is my favorite season. I am a fall girl. The crisp air, the death of mosquitoes and humidity, the faint smell of wood smoke, the crackle of leaves, beef stew in the crockpot and football on the TV. I am here for all of it! 
Of course, fall also means harvest. 
For us, that begins in our vineyard in the first or second week in September and continues through the end of October. Our six grape varieties ripen differently — one right after the other — so it's a rolling system of harvest, crush, destem, press, pump into tanks, and wash, rinse, repeat.
At the same time, our farm wedding venue is booked, and the winery is open, too, so it's our busiest season with all hands on deck. And because life is funny in its timing, it has ended up being a very busy season for my husband and I on our personal timeline, too.
After two years of cleaning up the property, permitting, inspections and talking with contractors, we are finally in the build stage of our new house on the farm. The walls are up, the roof is on, and we are moving through the steps to leave our tiny 900-square-foot cottage starter house and move into the home of our dreams!
Of course, that comes with some challenges, like the higher mortgage (gulp) and extraneous projects like fencing in the pond, finishing the driveway and fixing the drainage issue in the backyard. Hubby has been spending every spare minute he's not working the farm or at his day job on the property. 
In addition to that, the book that I've been slowly working on for the past two years got picked up by a publisher. I'm working with Mid-Winter Press, a small independent woman-owned publisher, and I'm so excited and slightly terrified.
This book has been on my heart for a long time, and I can't wait to get it out into the world for other farm women like me to read, as well as any of my farm-curious friends. Stay tuned for "Grace, Grit and Lipstick" to debut this winter.
I'm under tight deadlines these days — for the book, for the house, for the farm. It's exciting and overwhelming at the same time, and I'm trying to pace myself. As much as I sometimes long for "living the slow life," this is not a slow season for us. 
Perhaps that will come later, when the house is done, when the book is published, when the vineyard is put to bed for the winter. When I can write a spring column sitting on my new front porch, slowly sipping a glass of our wine and relaxing into the fruit of our labors. 
Watson-Hampton farms with her family on their fourth-generation family farm in Brandywine, Md.
Subscribe to receive top agriculture news
Be informed daily with these free e-newsletters
You May Also Like
---