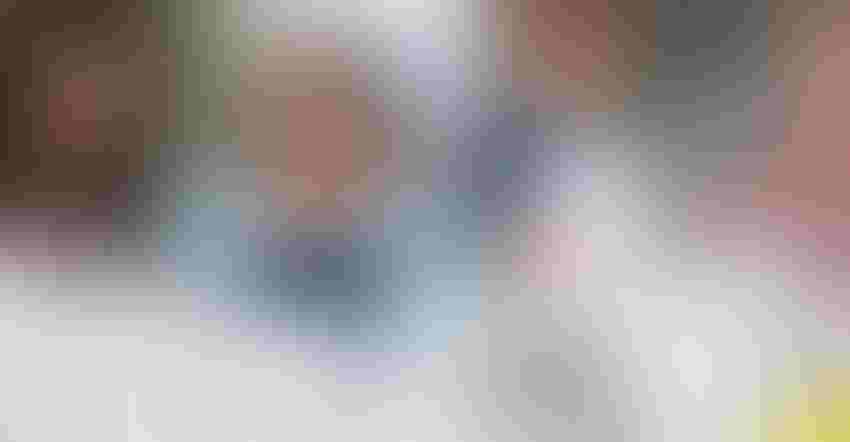 COOPERATION NEEDED: The multiple crises facing America today — including trade wars, pandemic disease, social unrest and economic disaster — need a cooperative effort to be confronted and defeated. And yes, there is a role for agriculture to play. A big one.
Jupiterimages/Getty Images
"Settle matters quickly with your adversary who is taking you to court. Do it while you are still together on the way, or your adversary may hand you over to the judge..."  Matthew 5:25 NIV
Nearly 16 years ago in May, the Kansas Wheat executive team — consisting of myself and the association's president, along with our CEO — traveled to Hays to meet with the executive team from the Kansas Wheat Commission.
The joint executive group's mission was to decide how to equitably fund the educational and leadership portion of the budget. We were at an impasse, and patience was wearing thin on both sides. Previous meetings had ended without making progress, and our fears were that this part of our cooperative agreement might never be resolved.
Long-standing personality disagreements and deep resentments festering from years ago were standing in the way, having begun before the three of us had even taken on our roles as officers and staff.
Our CEO suggested a new approach, one which required accepting responsibility for past grievances of prior members and asking for a restart in creating an atmosphere of trust and cooperation.
Hours later, we emerged from the meeting with a memorandum of understanding for funding the educational and leadership development portion of the budget. To my knowledge, this cooperative working relationship continues.
What does this have to do with us, with agriculture, today? America is going through tremendous stress. First, we are embroiled in a trade war that has cost every segment of our economy billions, if not trillions of dollars.
Second, we are further embroiled in a political divide that threatens the very fabric of our republic. Far left and far right people hold positions on an equally wide scale, which prevents any notion of compromise. If this does not improve, we may well find our nation's democratic government is on a dangerous precipice and may not prevail.
Third, due to the rise of COVID-19, we have been forced to minimize exposure to the deadly virus by instituting a lockdown so it will not overwhelm our health care system. Forty million people were thrown out of work, and as we cautiously reopen services and businesses, these folks remain in dire need of our help.
Fourth, the pandemic has strained an already stressed social and racially charged infrastructure, revealing weaknesses in it. Black Americans and other people of color are suffering and dying disproportionately from this plague. Plus, they represent the greatest number of essential workers who face greater risks in our food and health care industries.
Fifth, and lastly, black Americans continue to face unfair profiling and subsequent harm through law enforcement's often documented, unwarranted deadly use of force. George Floyd's murder, captured on video and widely viewed, is but one of a host of injustices our black brothers and sisters face every year. 
What is agriculture's role?
So, what can we do about it? We in agriculture pride ourselves on being "salt of the earth" folks, with family and religious values that teach our children how to live, to respect one another, to be productive with our gifts and talents, and to live in peace with one another. We teach taking responsibility for our own actions and use discipline and tough love, but we also employ kindness, mercy and forgiveness.
Yet, I do not see it on display in the real world out there — a world that needs someone to take the first step and begin to take responsibility for our current state of affairs.
On social media, we react negatively to race riots. We condemn the rioting and looting but are relatively unconcerned by a murder committed by a rogue law enforcement officer. This must change.
Although I see urban folks in the cities risking their lives to clean up in the aftermath of a riot, I do not see much of this activity coming from my counterparts in agriculture. Even the publicized milk donation programs and food drives are largely urban-driven efforts with farm elements thrown in.
Salt's purpose is to season and enhance flavor. Scripture tells us it will be cast aside when it does not perform according to its intended purpose.
We, as salt, should start by taking that first step by admitting the part we play in contributing to this troubling environment we have today.
Second, we must begin the work of restoring trust and good will among our neighbors, not only at home, but also in the vast and diverse cities that can use more than just a little kindness.
Lastly, we must employ our gifts in a cooperative effort with our urban counterparts to find ways to solve the problems facing us all.
Penner is a Marion County farmer and past president of the National Association of Wheat Growers. His email is [email protected].
Subscribe to receive top agriculture news
Be informed daily with these free e-newsletters
You May Also Like
---