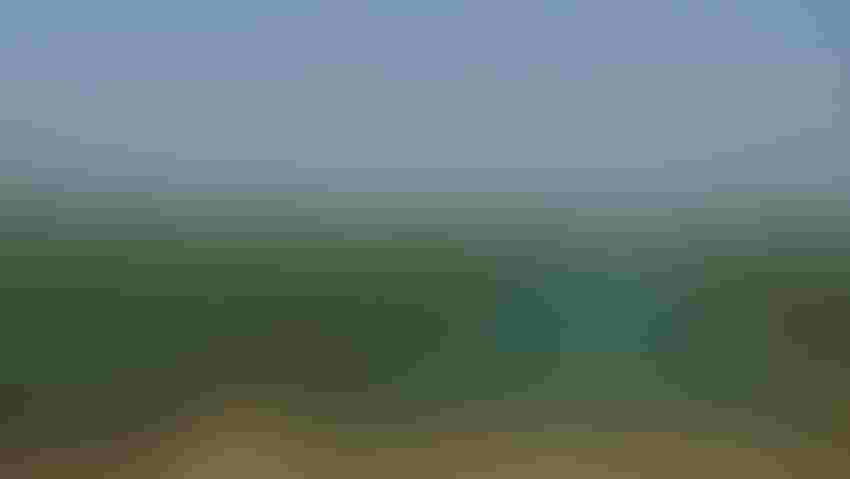 A cotton breeding plot in the Western U.S.
Brent Murphree
When I was a kid we plowed deep, planted black cottonseed and sprayed the heck out of the crop. We have solved a lot of problems since then and a great many of those problems have been tackled at the beginning stage of growing the crop.
Starting with the right seed is the most important decision a grower can make when planting season rolls around.
The changes to seed and plant traits in my lifetime have been miraculous, from seed coatings that protect the seed and young plant from disease to the genetic alterations that control our biggest pests.
Drought tolerance has been a beneficial trait for Texas and the West. I was visiting with a group of breeders one day who were working on variety responses to less water. They were doing some testing in Arizona where they could precisely control the amount of water in the plots.
What they were finding was that several varieties actually did better under a little bit of drought stress because the plant was putting its energy into reproductive growth – seed and lint production - instead of vegetative growth. First off, smart plant. But then, it made perfect sense.
In the 90s our family was involved with two major seed companies who were introducing transgenic traits into the crop. I understood the theory of introducing the Bt gene into cotton, but couldn't comprehend the mechanics – "You mean you just inject the gene into the plant?"
We had 24-hour security on the farm to thwart terrorist confrontation, just in case. There never was a confrontation, but the anti-GMO crowd was livid that we were making Franken-food.
While there are still some who abhor the thought of messing with genes, that fervor has died down a bit. CRISPR, another way to edit genes, has taken DNA sequencing in a different direction, and I can't wait to see what we can do there to improve the cotton crop.
I get excited when I see a variety with a new trait that benefits growers. In South Texas, where the wind howls, I stood in a field of storm proof cotton. The wind was blowing at least 30 miles an hour. The plants were shaking back and forth in the wind, but the most beautiful, full and round cotton clung to the bracts.
Breeders have made all of this possible. The people in the field need to get credit for long hours in the sun and rain, heat and cold, tweaking varieties that perform well in the wide range of growing conditions across the Cotton Belt.
They are continually improving yield and lint quality. The new varieties of cotton that are presented in this issue are a result of hard work and a group of people who want to bring an advantage to growers with these product improvements. In my book they are seldom sung heroes of the industry.
Subscribe to receive top agriculture news
Be informed daily with these free e-newsletters
You May Also Like
---