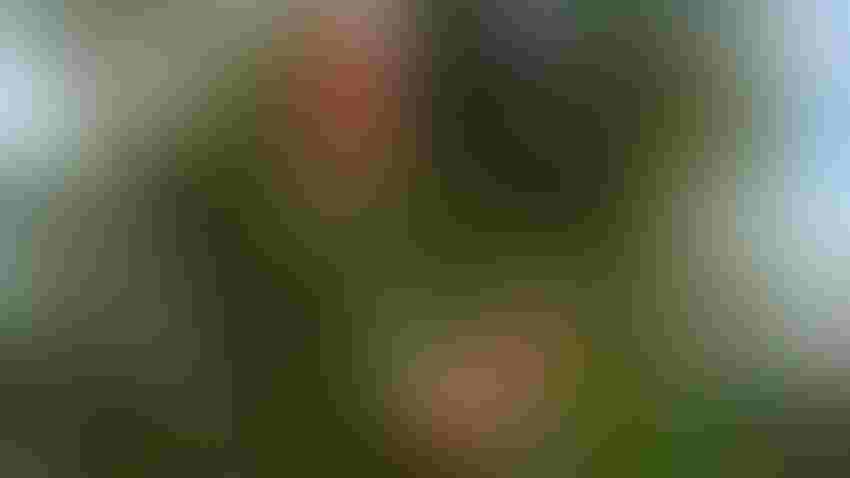 Gala apples ready for harvest on Aug. 10 at the Mountain Horticultural Crops Research and Extension Center in Mills River, N.C.
John Hart
The mountains of western North Carolina and the Blacklands of the North Carolina coast are as different as a corn plant is from an apple tree, but as unalike as they are, they are still the same. This particularly rings true when it comes to agriculture and farming. 
In the rich and fertile North Carolina Blacklands, corn and soybeans are the crop of choice for most farmers. The Blacklands continues to be one of the most productive soybean and corn producing regions in all the world. Importantly, the vast majority of farmers there are committed to doing all they can to build their yields and improve efficiency. 
The mountains of western North Carolina are known for their productive apple farms. North Carolina ranks seventh in apple production in the United States with more than 200 commercial apple operations comprised of 9,000 bearing acres of apple orchards. Up to 4 million bushels of apples can be produced in a given year.  
Indeed, farming apples is as different from farming corn as rocket science is from brain surgery. But both are vital crops for the Tarheel State, and both are produced by farmers who are committed to using research and science to build their yields and seek the latest innovative production practices.   
This was made abundantly clear to me one again at two field days in August:  the Blackland Farm Managers Tour held Aug. 2 at Middle Creek Farms in Engelhard, and the apple/tomato/specialty crops field day held one week later on Aug. 10 at the Mountain Horticultural Crops Research Center in Mills River, N.C. 
Both field days drew large crowds of farmers seeking the latest production information to improve their bottom line. Good attendance at a busy time of year indicates that North Carolina farmers certainly see the value in research and know this research is vital to their success, no matter what crop they grow. 
The field days put the Morrill Act passed in 1862 when Abraham Lincoln was president that established land grant colleges, and the Smith Lever Act passed in 1914 that established Cooperative Extension into action. North Carolina has always valued education, and nowhere is that more apparent than agriculture. 
Indeed, both field days have traditions that make them fun: chatting with others on the wagons as you view the research projects, enjoying a tomato sandwich at the tomato field day, or having a bowl homemade ice cream at the Blackland Farm Managers Tour. And certainly, the farmers need the pesticide credits that the field days provide.  
It's all a great cooperative effort between the expert researchers, committed Extension agents, dedicated agribusinesses, and most certainly farmers to produce the most abundant crops possible. We know it works because the American farmer is the most efficient and productive in all the world. 
Subscribe to receive top agriculture news
Be informed daily with these free e-newsletters
You May Also Like
---