At a ceremony last week in Des Moines, buyers from China agreed to buy $5.3 billion worth of U.S. soybeans. "Anytime an agreement like this is made, it is great for U.S. soybean farmers," said Laura Foell, a soybean farmer from northwest Iowa who chairs the U.S. Soybean Export Council, host of the event. "Our international customers demand a product that is sustainable and high quality. That's what U.S. soybean farmers continue to deliver."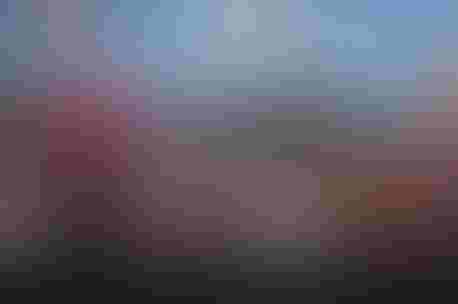 GOOD TIMING: China's 484 million bushel soybean order comes at a perfect time as Iowa farmers begin to harvest what's expected to be a record 526 billion bushel crop. Nationally for 2015, USDA forecasts U.S. soybean production at 3.94 billion bushels, a near-record.
The Chinese buyers signed 24 contracts, outlining their commitment to buy a total of 13.18 million metric tons, or about 484 million bushels, in deals adding up to about $5.3 billion. That's more than China has ever pledged to buy before at one of these signing ceremonies which have taken place in recent years.
The announcement prompted Ray Gaesser, an Iowa farmer and American Soybean Association chairman, to point out that 484 million bushels is nearly equal to all the soybeans Iowa will harvest this fall. USDA's latest estimate shows Iowa is expected to produce 525.8 million bushels of beans in 2015, about 4% more than 2014.
China buys 1 of every 4 rows the United States grows
In the most recent marketing year U.S. soy exports accounted for 62% of U.S. soy production. China alone imports approximately 25% of all U.S. soybeans produced. China was the No. 1 buyer of whole U.S. soybeans in the 2013-14 marketing year and the second-biggest buyer of U.S. soybean oil. "This is a great example of how our farmer-leaders' work of establishing relationships with China is paying off," Foell says. "We must continue to work with China and other countries since exports are so important to the U.S. soy industry."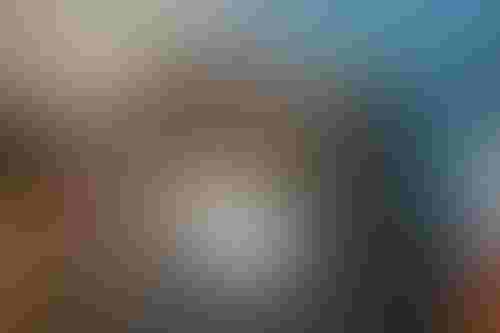 BUYING BEANS: At a ceremony last week in Des Moines, more than a dozen Chinese buyers who were visiting Iowa signed agreements to buy a total of $5.3 billion worth of U.S. soybeans in the 2015-16 marketing year.
In the most recent marketing year the U.S. exported 2 billion bushels of soy to international customers. The value of these exports set a record of over $30 billion. Foell says USSEC aims to maximize the use of U.S. soy worldwide by meeting the needs of global customers who use U.S. soy in human food as well as for feed for poultry, livestock and fish. The organization has a global network of stakeholder partnerships, including soybean farmers, exporters, agribusinesses, ag organizations, researchers and government agencies, to accomplish the mission.
~~~PAGE_BREAK_HERE~~~
These latest Chinese deals are coming at a critical time
U.S. farmers are expected to harvest 3.94 billion bushels of soybeans this year, says USDA. If realized, it will be the nation's second-largest soybean crop ever. Iowa is the nation's second-largest soybean producing state.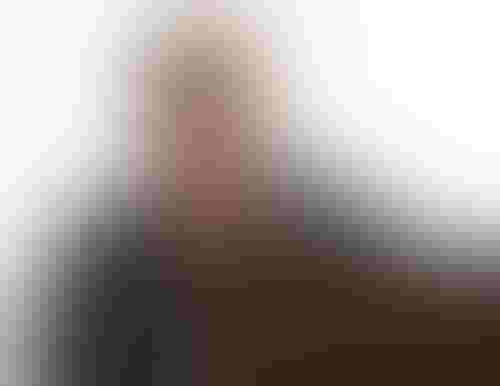 CHECKOFF PAYS OFF: "Over the years U.S. farmers have invested millions of checkoff dollars in research and education to help our global customers modernize their livestock and aquaculture production systems, which has fostered increased demand for our soybeans," says Laura Foell, USSEC chair and a farmer from Schaller, Iowa.
The total size of the deals announced last week was larger than expected and represents about half of China's annual purchases, says Grant Kimberley, market development director at the Iowa Soybean Association. "This announcement by China gives us a good starting point, a good foundation to build on for what will hopefully be a strong year of demand for soybeans."
The Chinese agreements to buy more beans during the 2015 crop marketing year are coming at an important time. The agreements are perhaps a sign of strengthening demand for a big crop at the same time concerns are growing over the weakening economies in China and Europe. "These agreements are valuable to the U.S. soybean industry, especially as we are beginning another huge harvest," says ASA president Gaesser, who farms in southwest Iowa. "Competition is intensifying as farmers in Brazil are now getting ready to plant another big soybean crop, while the global economic outlook presents many uncertainties in the coming year."
Agreements to buy more beans boost confidence
While signing these contracts with Chinese buyers probably won't spur prices higher now, the agreements do boost confidence in the marketplace that the purchases will eventually take place, observes Chad Hart, Iowa State University Extension grain marketing economist. He says China buys about 900 million bushels of beans from the U.S. each year. Last week's announcement that they have agreed to buy 484 million bushels is a lot less than China's total annual purchases of U.S. beans in recent years. So hopefully they will still buy more.
"If it were any other country, this single announcement last week would probably be a record purchase," notes Hart. "But it is a significant amount." To put the $5.3 billion in perspective, consider that other soy contract agreements with China in recent years resulted in purchase of $2.3 billion of U.S. soybeans in 2014 and $2.8 billion in 2013.
Last Thursday's deals involve several U.S. grain merchandising heavyweights: Cargill, Bunge and Archer Daniels Midland. The U.S. shipped $24 billion worth of agricultural products to China last year and soy accounted for $14 billion of that total.
A big deal for Iowa, given our close ties to China
The soybean purchase pledges announced last week are important politically, as Iowa has close ties with China and its president, Xi Jinping. Iowa Lt. Gov. Kim Reynolds spoke at the soybean agreement announcement event, pointing out that China's growing trade partnership with Iowa has been building for decades.
~~~PAGE_BREAK_HERE~~~
Chinese President Xi Jinping first visited Iowa as a provincial party official in 1985 and met Gov. Terry Branstad, when Branstad was first elected governor. Now 30 years later, Branstad is governor again and he visited with Xi Jinping last Wednesday in Seattle, where a meeting between U.S. governors and Chinese governors was taking place. Because the Seattle meeting was at the same time, Branstad and Xi were unable to attend the contract signing ceremony in Des Moines last Thursday.
As a follow-up to the Seattle meeting a large Chinese commercial delegation traveled to Iowa on Thursday to sign the bean purchase agreements. Reynolds, pinch-hitting for Branstad at the Des Moines event, expressed her appreciation for the group's visit to Iowa. "We are excited to welcome the Chinese commercial delegation to Iowa," she said. "The signing of these contracts highlights our world-class agricultural commodities and Iowa's ability to deliver quality products to the Chinese people."
China is Iowa's fastest growing trade partner
"Iowa is a strong agricultural state, with 1 in 6 jobs depending on this critical economic industry: agriculture. The people of China are a very important trading partner," said Reynolds.
Iowa's exports to China have nearly tripled since 2009 to nearly $1 billion per year, she noted. That's total exports of all products, not just ag commodities. Last year China was Iowa's fourth largest export market with exports of manufactured and valued goods and commodities exceeding $946.4 million. "And what is also exciting is exports, for the first half of the 2015 calendar year, increased by 63% compared to the same period last year," said Reynolds. "That increase has moved China to being Iowa's third largest export market."
Business with Asian nations is driven by relationships
Shortly after signing the agreements at the ceremony in downtown Des Moines, a dozen or so of the Chinese feed and grain company representatives and government officials got a firsthand look at this year's crop and harvesting equipment during a tour of the Kimberley family farm near Maxwell, just north of Des Moines. The farm hosted China's President Xi Jinping when he visited Iowa in 2012 as vice president.
"Business in Asia is driven by relationships," says Grant Kimberley. "The Iowa Soybean Association, USSEC and ASA have diligently worked to foster partnerships which serve as a foundation for long-lasting cooperation between our two countries. With the large U.S. soybean crop being harvested this fall, it is especially important to maximize our export opportunities. Building on these partnerships helps the U.S. soybean grower continue to be a supplier of choice."
Subscribe to receive top agriculture news
Be informed daily with these free e-newsletters
You May Also Like
---