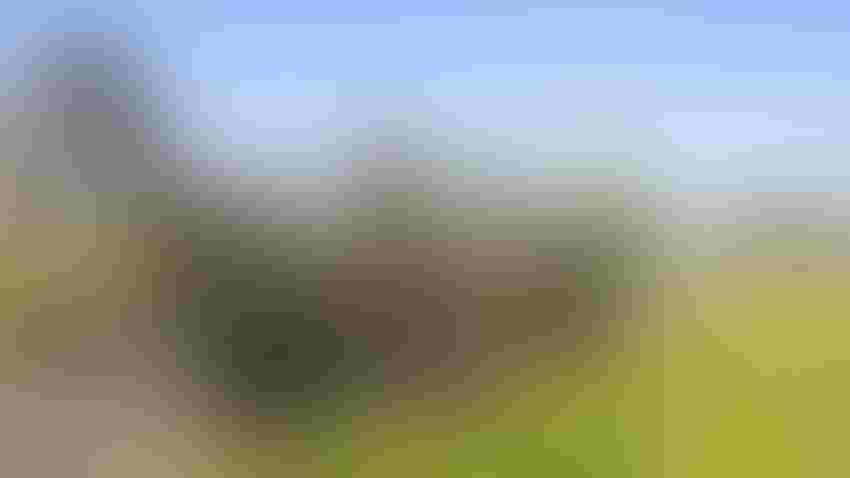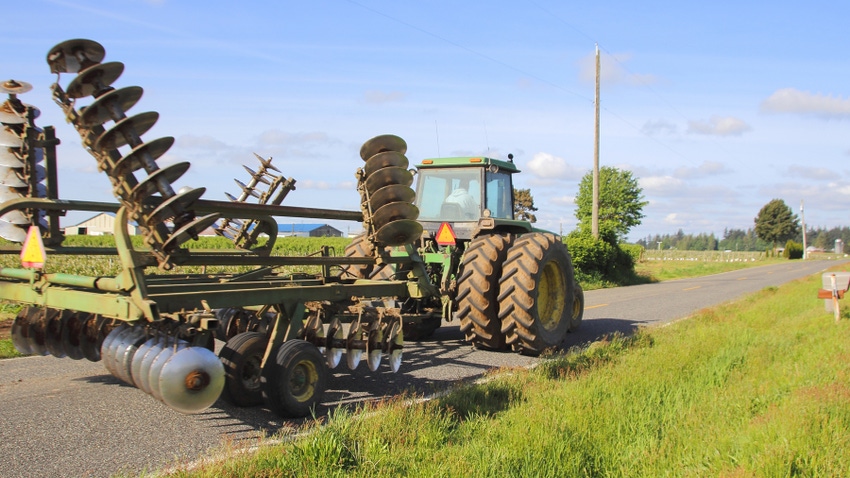 RURAL ROAD SAFETY: More than 40% of all traffic fatalities in the United States happen on rural roads every year, according to the National Center for Rural Road Safety. Take steps so you aren't one of them.
Modfos/Getty Images
We've all had a close call moving equipment on the highways and dirt roads between fields.
A passenger car pulled out in front of your tractor at the highway intersection, despite your right of way. The small pickup driven by teenagers that zoomed past your combine as you tried to make a left turn into the field off the highway. Or, a driver on their cellphone not paying attention to your grain truck slowing down to make a turn, narrowly missing rear-ending your semi at the last minute.
More than 40% of all traffic fatalities in the United States happen on rural roads every year, according to the National Center for Rural Road Safety (NCRRS). And according to the Kansas Department of Transportation, 257 people were killed in Kansas rural road crashes in 2021, with the unofficial number of rural road fatalities in 2022 standing at 239.
Friends, that's nearly 500 souls who are no longer with their families today. And there are countless other lives that will never be the same because they survived — while others did not.
'Drive to Zero'
This week, Kansas Gov. Laura Kelly proclaimed July 17 to 21 as Rural Road Safety Awareness Week in Kansas., The state's "Drive to Zero" deaths initiative is part of a nationwide campaign led by the NCRRS — and something we should be aware of whenever we drive. This year's campaign drove home the need to slow down, with one of the main causes of these rural crashes being speeding. Speeding reduces a driver's ability to react to a traffic situation, and decreases the odds of surviving a crash. As Vanessa Spartan, KDOT transportation safety bureau chief, put it, "Hurrying to arrive a few seconds sooner is not worth it."
Those of us driving passenger vehicles need to do better to be traffic-aware on rural roadways — especially during busy seasons like planting and harvest. That means obeying speed limits, never driving impaired, wearing our seat belts every trip and every time, and putting away the distractions.
Remember, friends, large farm equipment and semis can't stop on a dime. Every time we get into a vehicle, we take on a responsibility for our safety, our passengers' safety, and — to an extent — the safety of other drivers sharing the roads. Our actions can mean the difference between everyone going home alive and well at the end of our trips.
Farmer-operators
There's a responsibility on the part of farmers moving that equipment as well. Tawnie Larson, a project consultant for agriculture health and safety in Kansas State University's Carl and Melinda Helwig Department of Biological and Agricultural Engineering, offered some safety reminders for farmers and ranchers this busy season in a news release from K-State Research and Extension News Service.
Among her tips:
Do the walk-around. Check that your lights, flashers, and blinkers are operational. Check any guards are in place and in good condition. Recheck the hookups for your equipment you're pulling so they don't come unhitched and cause an accident. And be sure that your equipment is marked properly with slow-moving-vehicle signage so that others can see you on the road.

Use protective equipment. Tractor incidents are the No. 1 cause of injury and death on the farm. Using a seat belt and the Rollover Protective Structure creates a safety zone for the operator to avoid being crushed in case the tractor rolls over, either in the field or on the highway.

Be aware of your surroundings. Whether you're moving equipment in the barnyard, or between fields, you need to pay attention. Look for children playing in the barnyard. And watch for other vehicles on the roadway so that you can react if they are not paying attention. One critical but simple step is making sure equipment is clean enough that you can see out of your windows.
A personal request
Friends, I'm a walking, talking example of why it's so important to pay attention to other vehicles on the road, and to practice defensive driving techniques.
Ten years ago, I was driving on a rural highway in Oklahoma, when a young man in a pickup truck made a left-hand turn into my lane.
I had milliseconds to react to that driver's decision. But in the time it took for me to reduce my speed and attempt to avoid the collision, all I could think of was making sure we all walked away.
And we did.
But trust me, you don't want your own close call to come to the same realization.
Subscribe to receive top agriculture news
Be informed daily with these free e-newsletters
You May Also Like
---