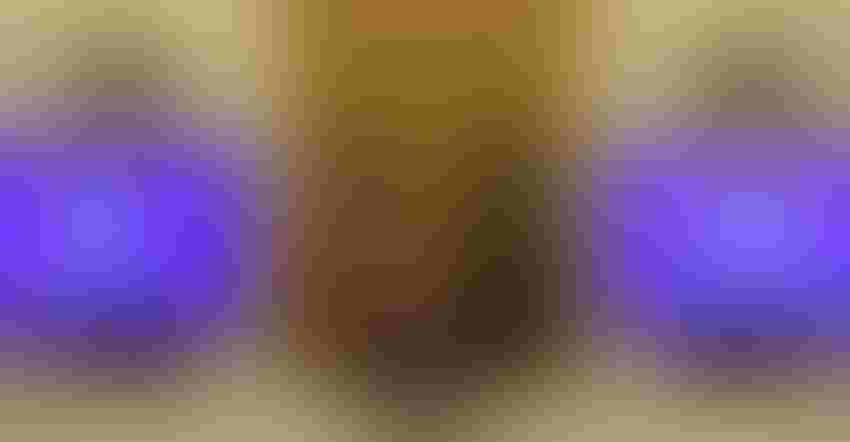 COMPETITION SCRUTINY: U.S. President Joe Biden speaks during a meeting with the White House Competition Council in the East Room of the White House January 24, 2022 in Washington, DC. Biden discussed efforts to lower prices for Americans laid out in his July 2021 executive order on promoting competition in the economy.
Getty Images
"Capitalism without competition isn't capitalism. It's exploitation," said President Joe Biden a year ago when unveiling an executive order on promoting competition in the economy. So have things improved one year later?
In the order, Biden said: "Consolidation in the agricultural industry is making it too hard for small family farms to survive. Farmers are squeezed between concentrated market power in the agricultural input industries — seed, fertilizer, feed, and equipment suppliers — and concentrated market power in the channels for selling agricultural products. As a result, farmers' share of the value of their agricultural products has decreased, and poultry farmers, hog farmers, cattle ranchers and other agricultural workers struggle to retain autonomy and to make sustainable returns."
The order included over 70 initiatives to be undertaken by a dozen federal agencies to tackle some of the most pressing competition problems, including directing USDA to consider issuing new rules related to antitrust enforcement and proper labeling of U.S. meat. Secretary of Agriculture Tom Vilsack said he was proud of USDA's work in coordination with the White House Competition Council over the last year to expand competition for U.S. agricultural producers.
Vilsack says, "USDA's multipronged approach includes investing directly in key sectors with limited competition including food processing and fertilizer production; working with the Department of Transportation and White House Port Envoy to call out ocean and rail carriers; partnering with the Department of Justice to make it easier for farmers and ranchers to report potential antitrust violations; providing technical assistance and support for Congress as it considers actions like the Ocean Shipping Reform Act or improved transparency in cattle markets; and updating and modernizing USDA's enforcement of the Packers and Stockyards Act."
The Ocean Shipping Reform Act was seen as a way to improve the ability for ag businesses to compete against the ocean vessel conglomerates owned by predominantly foreign countries.
19/ And Congress passed the Ocean Shipping Reform Act to regulate the ocean shipping cartel and stop unfair fees that raise costs for shippers. That will help the Federal Maritime Commission accomplish its goals.https://t.co/ZBkL7SnNTq

— American Economic Liberties Project (@econliberties) July 11, 2022
USDA also sought insight on fertilizer market concerns. Open Markets Institute submitted comments to the USDA.
"Greater concentration in the conventional fertilizer industry has led to reduced supply chain resiliency, as corporations have shut down plants and acted in a coordinated fashion to restrict supply as demand increases," the comments state.  "Numerous actions can be taken by the USDA and other agencies to remedy unjustifiable price increases, tame the market power of large fertilizer corporations, and reduce dependency on unreliable foreign sources… The U.S. agricultural industry should also take steps to reduce its dependence on synthetic fertilizer generally and look to develop more sustainable farming practices."
The American Biogas Council also made comments to USDA on the need to increase domestic fertilizer production. ABC explains a simple, yet not well-known solution, anaerobic digestion, creates biogas systems that recycle organic wastes (e.g., animal manure, food waste) into renewable energy, and create a biproduct of digestate, an important nutrient that improves soil health and crop yields. Some studies have shown that digestate from biogas systems can boost crop yields by up to 10-30% compared to chemical fertilizers.
"The more the U.S. encourages the construction of new digesters, the more we create new fertilizer products domestically, reduce dependence on foreign sources of fertilizer, protecting against supply-demand price spikes, and mitigating future risks to fertilizer supply chains whether the cause be war or strained trade relations. The U.S. can only be stronger when it supports sustainable development of fertilizers by using digestate generated from digesters," ABC comments note.
Cattle market focus
Improving transparency in the cattle markets is an area which has seen significant focus from this administration as well as a growing number of bipartisan members of Congress, but also mixed reviews from those in the ag industry.
The U.S. Cattlemen's Association President Brooke Miller says the organization has seen significant progress towards improving competition.
"In January, the Biden-Harris administration unveiled its action plan for a Fairer, More Competitive, and More Resilient Meat and Poultry Supply Chain which laid out a four-part plan to create a more secure food system. USCA is supportive of the action plan - which included an $1 billion investment in independent processing capacity - and we look forward to the implementation of each of the remaining core strategies, including issuing new 'Product of the U.S.A.' labeling rules," Miller says.
Two major pieces of legislation advancing in Congress are the Cattle Price Discovery and Transparency Act and Meat and Poultry Special Investigator Act, which passed out of committee in the Senate and awaits floor action.
One of the lead sponsors Sen. Chuck Grassley, R-Iowa, says many senators in the Midwest would like to see a vote on the bills yet this summer ahead of the elections. "It'd be very helpful to senators up for re-election," Grassley says if the bills were brought up. Grassley says one of the bill's co-sponsors, Sen. Jon Tester, D-Mont., says he's heard from Majority Leader Chuck Schumer, D-N.Y., that he wants to bring up these bills addressing concentration.
"USCA appreciates the work of President Biden and the bipartisan cohort of Congressional members who have undertaken the challenge of restoring a competitive playing field for U.S. cattle producers," Miller says.
However, the U.S. Chamber of Commerce published a blog post this week analyzing How Proposed Legislation Would Micromanage Beef Markets. In the blog, Sean Heather, senior vice president, international regulatory affairs & antitrust at the U.S. Chamber of Commerce, writes:
"In a rush to address soaring meat prices and ensure that all parts of the supply chain benefit from those prices, several pending bills would dramatically expand the federal government's role in meat markets. In particular, the Meat and Poultry Special Investigator Act would create a new office within the Department of Agriculture (USDA) to police competition. And the Cattle Price Discovery and Transparency Act, would give the USDA significant new authority to manage cattle sales around the country. Unfortunately, both bills would harm consumers and reduce competition."
Related: Senate advances cattle market reform bills
Heather warns that both bills would "harm consumers and reduce competition."
The blog notes: "Beyond their obvious flaws, these bills buy into the White House's faulty narrative that beef markets are suffering from a lack of competition. In fact, total beef production reached record levels in 2020 and meat prices fell in the five years before the pandemic. Since 2007, the economy has become less concentrated; indeed, the four-firm concentration ratio (a ratio used to measure the extent of competition in a market) in fed cattle beef packing has not changed meaningfully in more than 25 years."
Let me know your thoughts. Do you think actions this administration has taken has helped restore more competition in the agricultural sector? What more can be done? Have we swung the pendulum too far the other way?  Email me at [email protected] with your thoughts.
About the Author(s)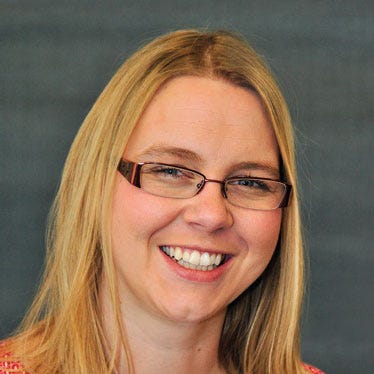 Policy editor, Farm Futures
Jacqui Fatka grew up on a diversified livestock and grain farm in southwest Iowa and graduated from Iowa State University with a bachelor's degree in journalism and mass communications, with a minor in agriculture education, in 2003. She's been writing for agricultural audiences ever since. In college, she interned with Wallaces Farmer and cultivated her love of ag policy during an internship with the Iowa Pork Producers Association, working in Sen. Chuck Grassley's Capitol Hill press office. In 2003, she started full time for Farm Progress companies' state and regional publications as the e-content editor, and became Farm Futures' policy editor in 2004. A few years later, she began covering grain and biofuels markets for the weekly newspaper Feedstuffs. As the current policy editor for Farm Progress, she covers the ongoing developments in ag policy, trade, regulations and court rulings. Fatka also serves as the interim executive secretary-treasurer for the North American Agricultural Journalists. She lives on a small acreage in central Ohio with her husband and three children.
Subscribe to receive top agriculture news
Be informed daily with these free e-newsletters
You May Also Like
---