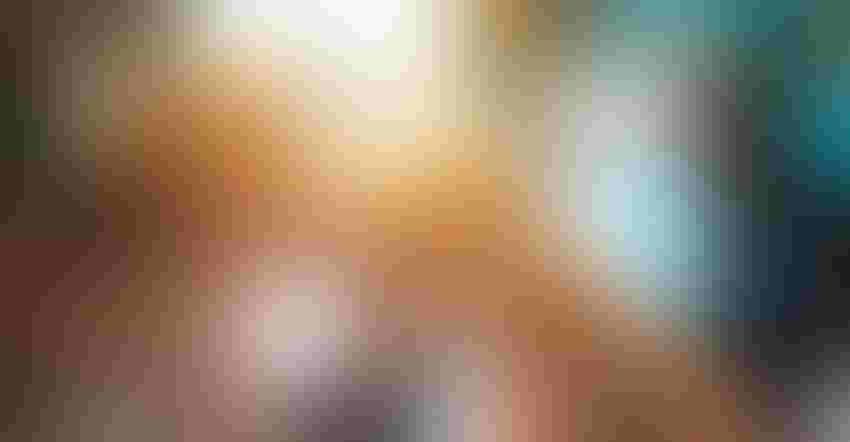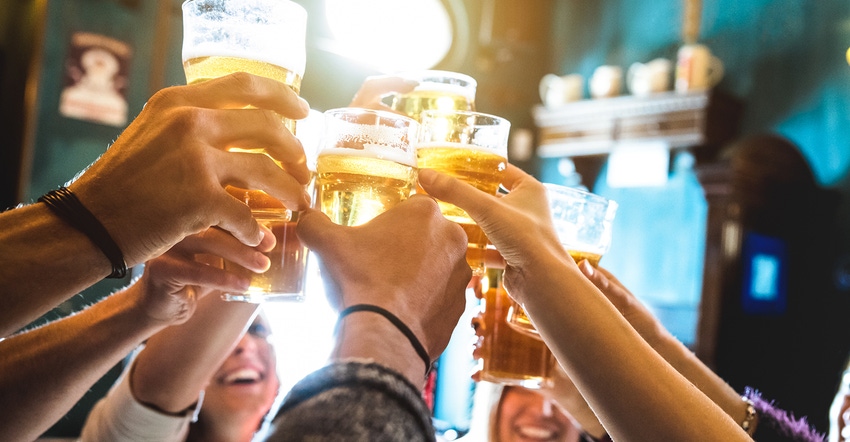 BEER MONEY: Anheuser-Busch raises a glass — and money — for Farm Rescue.
ViewApart/Getty Images
Anheuser Busch is donating $500,000 to Farm Rescue. "The generosity of Anheuser-Busch is impressive," said Bill Gross, president of Farm Rescue, in a statement announcing the gift.
Farm Rescue is a North Dakota-based non-profit that bales hay, plants and harvest crops, and feeds livestock for farmers who are suffering through a crisis. Volunteers work in several states including Iowa, Minnesota, Montana, North Dakota and South Dakota.
I don't know if the pledge is related to the mess Anheuser-Busch — makers of Bud Lite and other brands — created with its Super Bowl ad. The ad chided competitors Coors Light and Miller Lite for using corn syrup in their beers. The ad made it sound like corn syrup was bad. In fact, the website for Bud Light reads: "HOPS. BARLEY. WATER. RICE. AND NO CORN SYRUP."
There was an immediate backlash to the Super Bowl ad from corn growers. Kevin Ross, vice president of the National Corn Growers Association, posted a video of himself pouring Bud Light down the drain. "Bud Light, if you're not standing with corn farmers, we're not standing with you," he said.
Why corn syrup would be bad for beer is beyond me. I'll have a beer once in a while, but I am not a beer aficionado. Apparently, the debate over beer ingredients goes back 500 years when the German Beer Purity Law, known as the "Reinheitsgebot," was introduced. The law stipulated that only barley, hops and water (and later yeast when it was discovered!) could be used to make beer. Some analysts said it was more about the bad rap high-fructose corn syrup has in general.
A couple weeks after the corn growers complained, Bush Beer announced via Twitter that it would contribute $5 to Farm Rescue for each retweet of its #ToastToFarmers post. In the first week, the post received nearly 50,000 retweets, which equaled almost $250,000. Busch Beer then said it would double its contribution to $500,000.
"Busch Beer and the entire Anheuser-Busch family is honored to partner with Farm Rescue to support their mission to provide critical resources to America's farmers in need," said Cesar Vargas, Anheuser-Busch vice-president of corporate and legal affairs. "This initiative is consistent with our company's longstanding and ongoing commitment to U.S. farmers, which includes sourcing the finest ingredients as well as providing technical assistance in the areas of sustainability and innovation."
Anheuser-Busch reports on its ToastToFarmers website that it has purchased $5.5 billion worth of corn, barley hops and rice from American farmers in the past 10 years.
I don't know if the Toast-To-Farmers campaign and the Farm Rescue donation were in the works long before the Super Bowl ad. But the timing certainly earns Anheuser-Busch some much needed goodwill.
I will raise a glass of Bud Lite and thank Anheuser-Busch for its donation to Farm Rescue. This Bud is really for you!
About the Author(s)
Subscribe to receive top agriculture news
Be informed daily with these free e-newsletters
You May Also Like
---