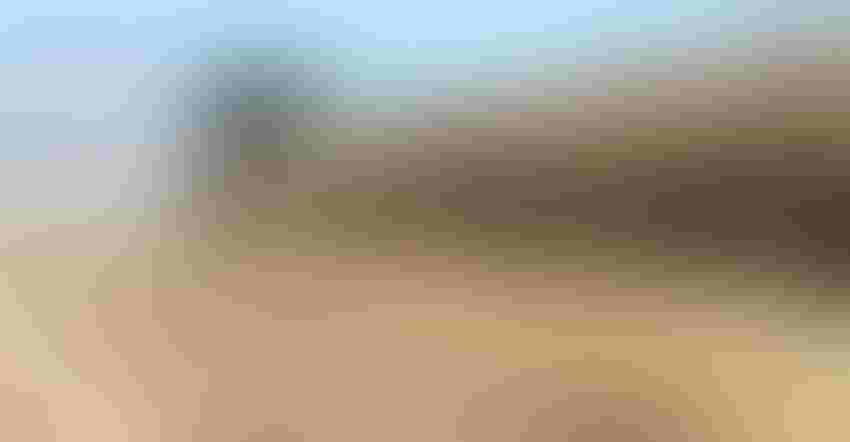 CORN BENEFITS: With every corn harvest, Missouri realizes the benefits of farmers, whether the corn feeds livestock or produces ethanol. The state recently updated its economic impact survey to show agriculture's impact on Missouri's economy.
Mindy Ward
Gov. Mike Parson and I talk about agriculture as the state's top economic driver. We are both involved in production agriculture on a daily basis and love it, so much so that we shout its merits from the rooftops.
But it is important that we have some figures to back up those comments and quantify the incredible contribution our favorite industry has on Missouri.
The Missouri Agricultural and Small Business Development Authority funded a study through Decision Innovation Solutions. Results were announced just before the holidays, and we touched on the major findings during the Missouri Governor's Conference on Agriculture in November.
Agriculture, forestry and related industries have seen some challenging times, no doubt, but the study shows these industries remain a significant part of Missouri's economy. The study includes farm-level production, plus the first round of value added to that commodity.
For instance, in addition to the production of livestock and poultry, the study also includes the industries that process them. Similarly, the study analyzed forestry production, as well as sawmills.
Breaking down the statistics
In 2021, agriculture, forestry and related industries in Missouri are estimated to have contributed $93.7 billion in output, $34.9 billion in value added and 456,618 jobs.
Of the total value added and jobs derived from agriculture, forestry and related industries, livestock production and related industries contributed $9.5 billion value added with 155,425 jobs.
Crop production and related industries contributed $5.4 billion value added and 81,095 jobs. Forestry and related industries reached $4.9 billion value added and 52,690 jobs.
Other agriculture industries totaled $15 billion in value added and 167,409 jobs.
Commodities drive ag industry
The overall contribution of agriculture, forestry and related industries was $93.7 billion. The contribution figure also helps us stay in the forefront with elected officials during the Missouri legislative session.
Most of you already know that Missouri is an incredibly diverse state when it comes to agriculture. Our farmers raise traditional Midwestern crops such as corn and soybeans, but also cotton, rice and peanuts in the Bootheel region of our state.
We are a rich cattle state, consistently ranking near the top of the nation for number of cows. We also raise a lot of broilers, turkeys and hogs. All of these commodities make up a tremendous portion of the total contribution.
Another key driver is forestry, as Missouri is home to several different species used across the globe. Forest land is estimated at 15.4 million acres, or 34% of the total land area. Of that, 80% is in the oak-hickory forest type.
Agriculture, forestry and related industries contribute more than 456,000 jobs, which is 12% of Missouri's total. It is important young people know the number of opportunities in agriculture. So often, people think agriculture stops at the farm gate. Folks who are on the farm every day are the backbone of our nation. However, we must continue to tell the story that agriculture extends beyond the farm.
Ag's value-added benefits
Missouri is home to six ethanol plants and seven biodiesel plants; 443 grain elevators and 338 feed mills; more than 120 wineries; and 36 dairy processing plants. These are all examples of value-added opportunities. Missouri's farmers and ranchers do an amazing job raising and growing commodities. In many instances, those commodities become even more valuable after processing.
One of the outcomes I am most proud of is that Missouri ranks in the Top 10 in the nation for 14 different commodities. These rankings demonstrate our state's importance to feed, clothe and fuel the world.
These and so many other great things are taking place in Missouri agriculture. We are the leading producer of elderberries. Acreage for other specialty crops, such as melons, berries and Christmas trees, also continues to increase. More families have added an agritourism component to their farm as a way to diversify and to educate visitors about our industry.
There are many more facts and figures to be found in the economic contribution study, including county-by-county data. I found it very interesting to see the value of agriculture and jobs created in my home county data. Find the complete report, including county data, at agriculture.mo.gov.
The Economic Contribution Study of Missouri Agriculture and Forestry verifies something I already knew — Missouri is a terrific place to raise a crop, livestock and a family. Our farmers, ranchers and processors make a real difference in the world. It is nice to have the numbers to back that up!
Chinn is the director of the Missouri Department of Agriculture and a hog producer from Clarence, Mo.
Subscribe to receive top agriculture news
Be informed daily with these free e-newsletters
You May Also Like
---