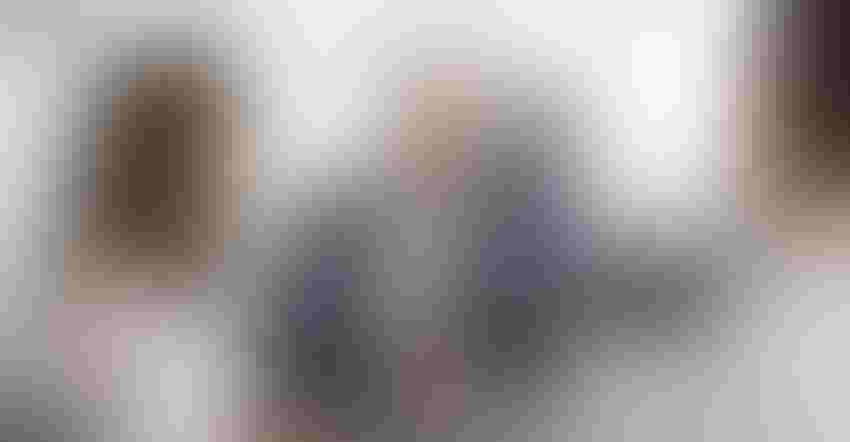 As you lead your farm this winter, have you taken some time to think about the big goals you have for your operation in 2022? I hope you set aside some time to think intentionally about where your operation is heading, the goals that you have, and how you will get there.
Once you've done that, consider taking the opportunity to plan for how to present your farm's goals for 2022 to your lender. If you have a meeting with your lender coming up this winter, that's a great chance to present them with your ideas. Or you can schedule a special meeting with them to go over your plans.
The banker's shoes
The key to getting the banker on board revolves around understanding their point of view – their side of the business relationship with you. The truth is, if you have an operating loan, the bottom line is that your lender needs to make sure that their employer – the bank – is going to get paid back by the customer – you and your farm – and that they stay in compliance with banking regulations while doing so.
Because of this truth, your lender's confidence in you will be increased by certain types of communication with you or decreased by the lack of that communication. Especially if you're wanting to present your lender with new ideas or new plans for your operation, you're going to need to get them on board.
You need to be able to persuade them of not only the effectiveness of your idea, but your abilities as a businessperson and farm leader, as well.
3 tips
Here are three tips for communicating your farm business goals with your lender this winter.
Explain the vision. As the farm's leader, you are the one who needs to generate the farm's vision – the big picture of where the farm is headed and why. Being able to give your lender a clear sense of where you see your operation heading in the next five years can help them get on board initially with your business plans. This includes the wider explanation of why you farm, what (and who) you expect to be involved in the operation in the future and how your farm is unique from other operations.

Set out clear goals – and exactly how you're going to achieve them. This step is the big one – where the "meat" of the communication is going to take place. Your banker needs to be able to understand each goal clearly, and then be able to follow exactly how you plan to go about achieving it in your operation. This means getting as specific as you can with financial plans and marketing plans. It's true that no one can know with certainty where the markets will go in the coming year and how the 2022 crop will turn out – but working with a market advisor to create solid projections for '22 will give your lender some great information about how you plan to generate revenue in the coming year. Remember: their bottom line is that they need to make sure their employer – the bank – will get paid back.

Prepare to use their terms. This is an important step that goes a long way in increasing your lender's confidence in you as the leader of your farm business. When you can explain your plans using the lender's "lingo" – financial terminology – they can clearly see how serious you are about running your farm by the numbers. Lenders love clients that they can see have taken the time to learn the financial "language" – and then communicate with them in that way.
Get started
This winter, getting solid marketing plans together before meeting with your lender is key. You can start working with a market advisor on crafting your operation's plans right now. Our market advisors work with farm leaders and bring education around different marketing tools. They also help farmer clients with planning and execution around marketing decisions.
Get a free two-week trial of our marketing information service (MarketView Basic). Your free trial includes regular audio and video updates, technical analysis, recommendations and more. Or learn more about our market advisor programs and offerings at www.waterstreetconsulting.com.
The opinions of the author are not necessarily those of Farm Futures or Farm Progress. 
About the Author(s)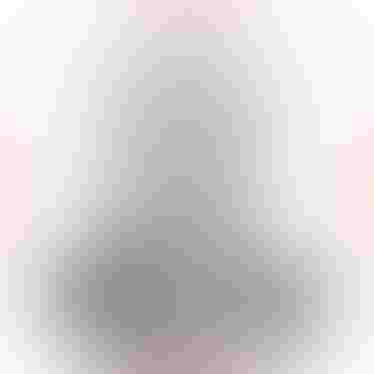 CEO, Water Street Solutions
Darren Frye grew up on an innovative, integrated Illinois farm. He began trading commodities in 1982 and started his first business in 1987, specializing in fertilizer distribution and crop consulting. In 1994 he started a consulting business, Water Street Solutions to help Midwest farmers become more successful through financial analysis, crop insurance, marketing consulting and legacy planning. The mission of Finance First is to get you to look at spreadsheets and see opportunity, to see your business for what it can be, and to help you build your agricultural legacy.
Visit Water Street Solutions
Subscribe to receive top agriculture news
Be informed daily with these free e-newsletters
You May Also Like
---