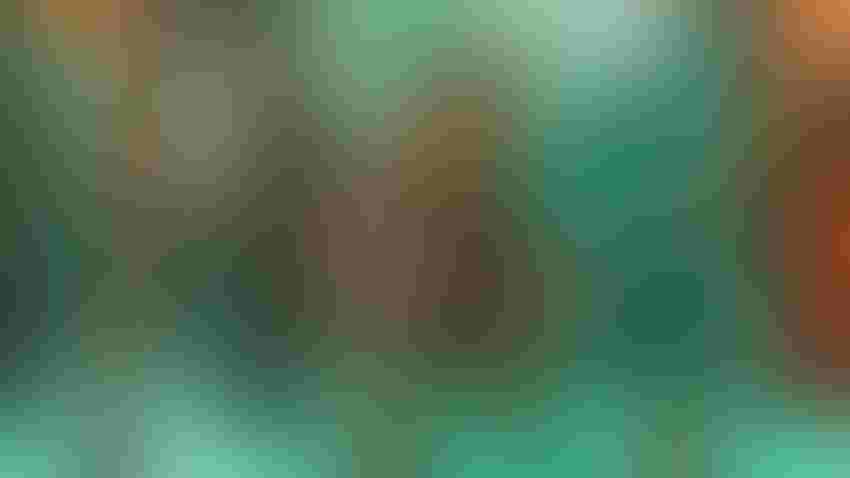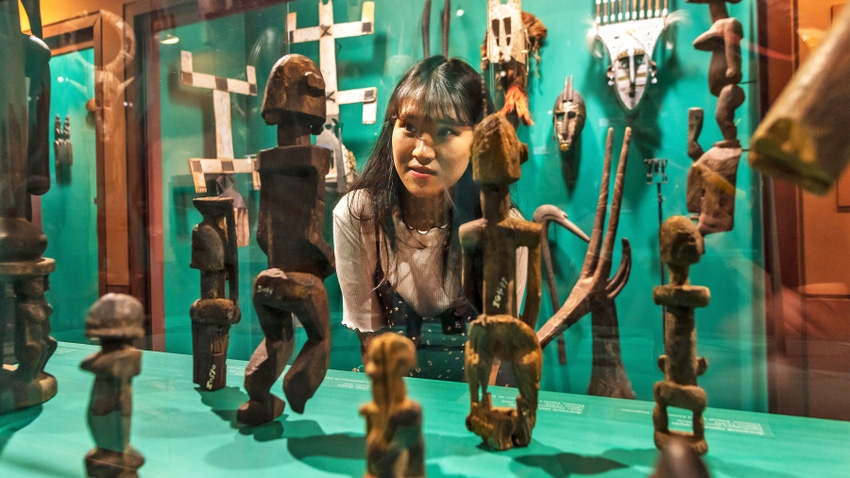 SAFARI MUSEUM: A visitor looks through the glass at a display at the Martin and Osa Johnson Safari Museum in Chanute, Kan. The couple explored the world at the turn of the century, making movies, writing books and embarking on a speaking tour to educate Kansans.
Photos courtesy of Kansas Tourism
by Colby Sharples-Terry
Many agree that Martin and Osa Johnson are among the most fascinating couples in Kansas' history. Their love story was built for a big screen, as these southeast Kansas sweethearts won the hearts of millions across the world with their pioneering spirit and exotic adventures.
Martin Johnson grew up in Lincoln and Independence, Kan., where his passion for travel was ignited as his father, a jeweler, would receive crates from faraway lands, prompting Martin to stow away on a ship to Europe as a teenager. Soon after, Martin would travel the world as a chef on Jack London's 45-foot boat from 1907 to 1909. When Martin returned, he would spend his time showcasing the photographs and artifacts he collected in a traveling exhibit.
It was while he was in Chanute, Kan., displaying his worldly collection, that he met his future wife, Osa. Although it wasn't love at first sight for Osa, Martin and Osa married a few months after meeting in May of 1910.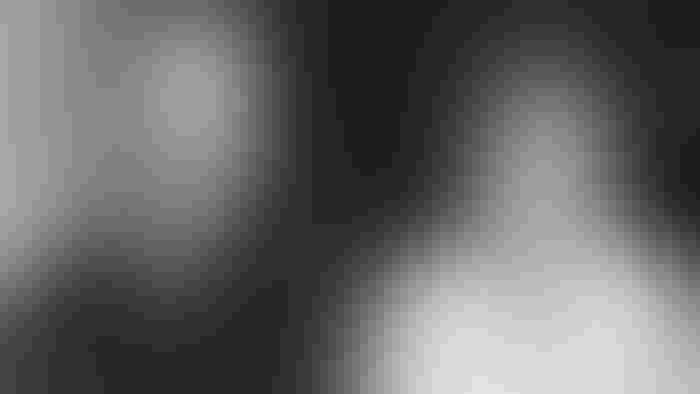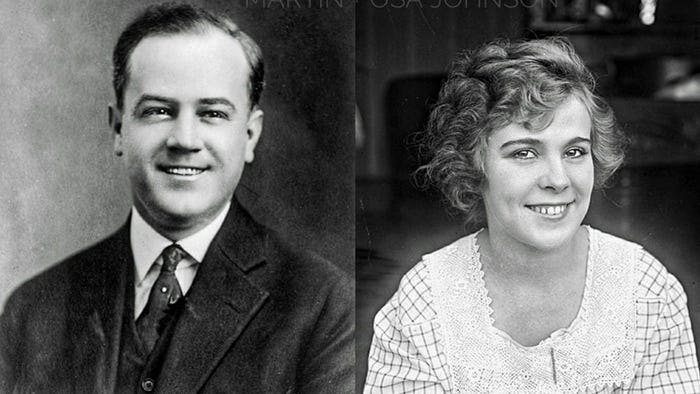 SWEETHEARTS: Martin and Osa Johnson lived a life of adventure at the turn of the last century, and brought their experiences home to Chanute, Kan.
The Johnsons had plans to operate the Snark Theaters in Independence, Kan., but Martin was destined to live a life of travel and exploration. His passion was enough to convince Osa to give the expeditionary lifestyle a chance.
In 1917, they left for their first trip together to the South Seas, resulting in their first movie, "Among the Cannibals of the South Pacific," premiering in 1918. Martin and Osa would then go on several African safaris over the next few years, exploring Uganda, the Serengeti Plains and the Belgian Congo; and to the island of Borneo in Southeast Asia.
Over their career, the Johnsons made eight feature movies, published nine books, and had a photography portfolio in the thousands. Upon returning home, they lectured throughout the United States, telling honest and real depictions of their explorations in a time when far-off lands were out of reach for ordinary people. You can learn more about Martin and Osa's life by visiting the Martin and Osa Johnson Safari Museum in Chanute. You can see artifacts from their travels, read snippets about their wanderlust-driven life, and get an inside look at the tribes and people that welcomed and entrusted this couple into their world to be some of the first photojournalists to document the cultural diversity among humanity.
The museum is in downtown Chanute where you can find local retail gems, a classic car collection at Howard's Toys for Big Boys and eateries like The Outsiders Bar and Grill; grab an old-fashioned soda at Cardinal Drug Store; or even check out a community-wide festival, like the Artist Alley Festival that spans several blocks. Be sure to stop and see the Google Earth street mural commemorating Chanute as the Center of Google Earth on Apple electronic products at 111 N. Lincoln Ave.
Sharples-Terry is public relations and communications manager for Kansas Tourism. Kansas Tourism aims to inspire travel to and throughout Kansas to maximize the positive impacts that tourism has on the state and local communities. For more trip inspiration and to order a free Kansas Travel Guide, head to travelks.com.
Subscribe to receive top agriculture news
Be informed daily with these free e-newsletters
You May Also Like
---