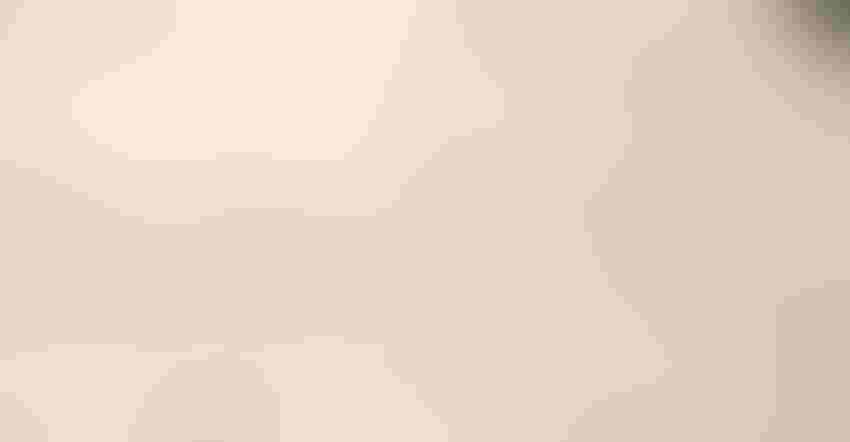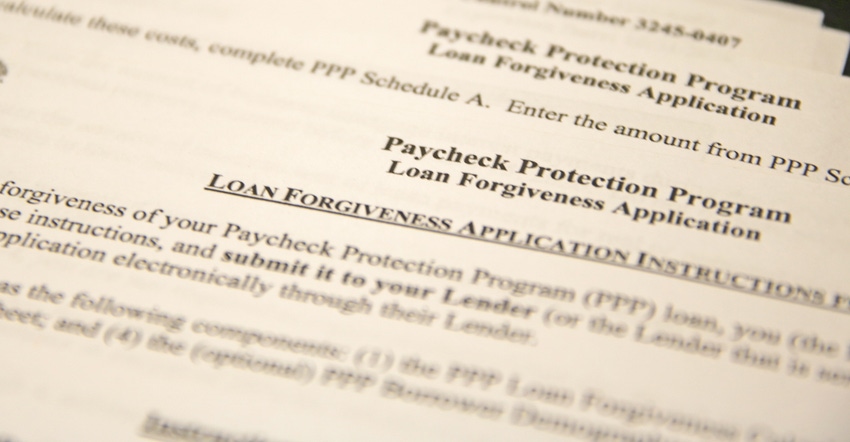 STILL TIME: The second phase of PPP funding hasn't been used up, so rural businesses can still apply after requirements for forgiveness were adjusted by Congress last week.
Austin Keating
Farmers and other rural business owners weathered the coronavirus shutdown that started in March in part because of the Paycheck Protection Program passed by Congress. After Congress voted to ease requirements and extend the period of loan forgiveness last week, more businesses that have sat on the sidelines may yet apply for a loan.
Lenders such as First Midwest Bank, headquartered in Chicago, say applicants are still trickling in, but in lower numbers.
Related: Complete coronavirus coverage
Becky King, head of agriculture at First Midwest Bank, says they're walking their clients through filling out forms with the Small Business Administration to forgive loans that have run their course. Initially, PPP loans were supposed to be used within two months, but they now can be stretched across six months. SBA will forgive the loan so long as the employer meets requirements such as rehiring their workers by June 30 and spending at least 60% of the funds on wages.
PPP borrowers who don't comply with those guidelines have to pay back the loan at 1% annual interest rate within five years instead of two, as was originally set forth. 
"The government put this together very quickly, and then banks had to respond very quickly. And the SBA rules were being issued the night before you could take an application," King says, noting the dust has settled and funds remain to be tapped for more PPP loans.
Her bank advised clients to apply as soon as possible, if there was a need, when commodity markets collapsed in March. She had several customers with unpriced grain whose working capital was crushed in March, and to have a productive 2020 season, they needed to get PPP immediately.
"Some had to wait," she says, adding that dozens of sole-proprietor and Schedule F tax-filing clients had to wait to apply for PPP until a week had passed under U.S. Treasury Department guidelines. Many ag producers in Illinois and other rural states are Schedule F filers.
2nd phase of funding
Funds in the original PPP dried up within three and a half days, as large banks quickly processed an overwhelming number of incorporated and limited liability company clients. This left self-employed tax filers without funding at first, King says.
Congress agreed on a second phase of funding that opened in early May. It had allocations set aside for small and midsized banks like First Midwest to ensure their noncommercial clients had access to PPP.
"After that first week, they could apply, but the money was gone," King says. "That's when we reached out to find out from clients if they were still interested. Many, many of them were. Then we did a special submission for the Schedule F filers as soon as the window reopened." She reports that all of their clients who submitted the proper paperwork for a loan eventually got one.
After the initial rush to get everyone approved for a loan, businesses that were forced to close their doors by the COVID-19 shutdown, such as dine-in restaurants and small retail shops, had to weigh their need for funding, says Richard Mahoney, head of the regional banking division at First Midwest Bank.
Businesses with PPP are required to certify they need the funds to carry out ongoing operations, so in the case of a farm with a retail side business temporarily out of operation due to COVID-19 restrictions, they may have waited to apply for an additional PPP loan for the side business until restrictions were lifted by state and local governments.
"To have applied early may have been a bit more challenging for them to ultimately get forgiveness on the back end," Mahoney concludes. "Whether it's restaurants or any other businesses that were forced to be closed, we continue to see a steady stream of applications coming through our application process."
About the Author(s) Associate Editor, Prairie Farmer
Austin Keating is the newest addition to the Farm Progress editorial team working as an associate editor for Prairie Farmer magazine. Austin was born and raised in Mattoon and graduated from the University of Illinois at Urbana-Champaign with a degree in journalism. Following graduation in 2016, he worked as a science writer and videographer for the university's supercomputing center. In June 2018, Austin obtained a master's degree from the Medill School of Journalism at Northwestern University, where he was the campus correspondent for Planet Forward and a Comer scholar.
Austin is passionate about distilling agricultural science as a service for readers and creating engaging content for viewers. During his time at UI, he won two best feature story awards from the student organization JAMS — Journalism Advertising and Media Students — as well as a best news story award.
Austin lives in Charleston. He can sometimes be found at his family's restaurant the Alamo Steakhouse and Saloon in Mattoon, or on the Embarrass River kayaking. Austin is also a 3D printing and modeling hobbyist.
Subscribe to receive top agriculture news
Be informed daily with these free e-newsletters
You May Also Like
---