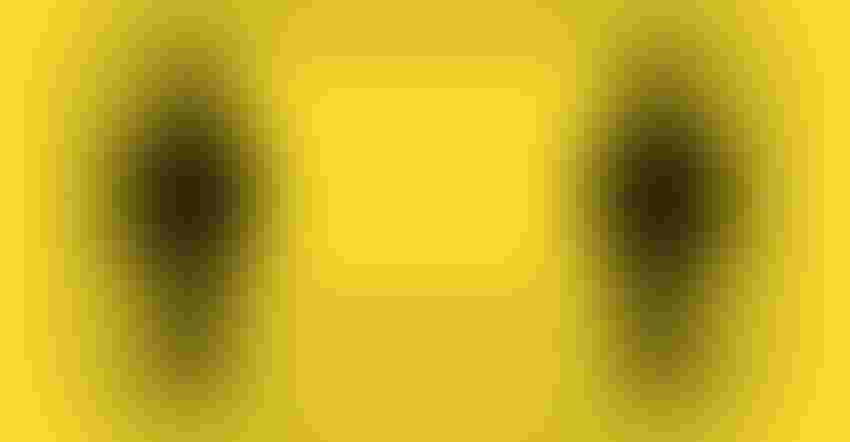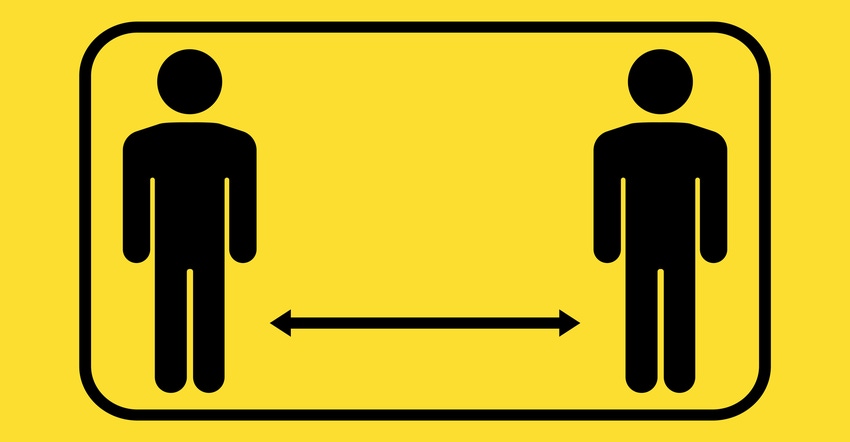 DISTANCE ISSUES: Doing business during the time of coronavirus is challenging a range of businesses, but they're all figuring out how to keep agriculture moving forward.
iarti/Getty Images
Leon Hunter has made a discovery in recent months. "If you're talking to a customer across the hood of a standard-size pickup truck, you are maintaining social distancing," he says.
It's a simple measure, but a familiar scene: two people having a discussion across a truck hood, sharing stories — and these days, perhaps doing a little business. Hunter is agronomy manager for the eastern Corn Belt for Syngenta and has been with the company for 36 years. But nothing in his career has been like the past few months.
"It's a mindset change. As agronomists, we typically do belly-to-belly selling," he says. "We like being on the farm and making recommendations or answering questions face to face."
Related: Complete coronavirus coverage
He acknowledges that part of that in-person time is spent reading the customer and understanding the true nature of the issues being discussed. While farmers are getting more comfortable with visitors, those face-to-face interactions are changing.
While Hunter is dealing with the virtual customer experience, other businesses supporting agriculture are working to find new ways to get the job done. Consider the farm finance side of the business.
Lower interest rates have a lot of farmers looking to refinance, or some looking to borrow to maintain cash flow until the market turns around. Either way, they need a banker; and the days of just walking into the office to discuss a loan are more difficult in many areas.
For Conterra Ag Capital, a farm-focused lender, the drop in interest rates meant a bump in business as farmers and other ag clients worked to refinance. "As interest rates hit all-time lows, it really spurred a lot of refinancing," says Paul Erickson, president and CEO.
In addition, Conterra, which invests and manages capital for Farmer Mac, picked up business from banks that were limited in their ability to offer financing due to the outbreak. "We had big banks referring customers to us saying, 'We need to take care of this borrower; can you do it?'" Erickson says.
Yet Conterra also lost the personal connection, even though the business works across the country. That became challenging as the pandemic spread shutdowns nationwide, because business still has to go on.
Getting creative during COVID-19
Take a land sale, or a refinance based on a piece of ground. How do you appraise that from a distance? For Conterra, creativity came into play. The company used drones to check out land and verify status. Buildings are harder, but the firm is finding ways.
"In general, we worked through it; and we had made some tech decisions early on with the company, so that at 9 a.m. — when the shutdowns were announced — by 10 a.m., our staff was working from home," he says.
Of course, that social distancing and the work-from-home approach is complicated when title companies need notarized documents. "You have to get a wet signature in California for the transaction, and that can be problematic, but title and escrow companies responded using mobile notary publics who drove around docs for signatures," Erickson says.
That kind of creativity is evident across agriculture.
For Syngenta's Hunter, the creativity involves more digital interaction. "The number of photos that are shared has increased in some situations," he says. "A customer might say, 'I've got this going on,' or 'I'm thinking about this,' and provide a picture of a field."
Farmers are finding the smartphone can communicate plenty of information, through video chats as well as sharing information in other ways. Of course, broadband weakness can be an issue, but Hunter has found it's not been a problem. "We're surprised at the broadband available, and our ability to capture a Zoom or FaceTime call," he says.
And after the pandemic? Hunter says some practices taken up today may remain. "We've used the technology, and we know it works and can make us more efficient," he says. "We'll be able to get our information to a customer potentially faster, and we're all comfortable with it now. We're becoming the trusted adviser, and technology takes that to another level."
About the Author(s)
Subscribe to receive top agriculture news
Be informed daily with these free e-newsletters
You May Also Like
---