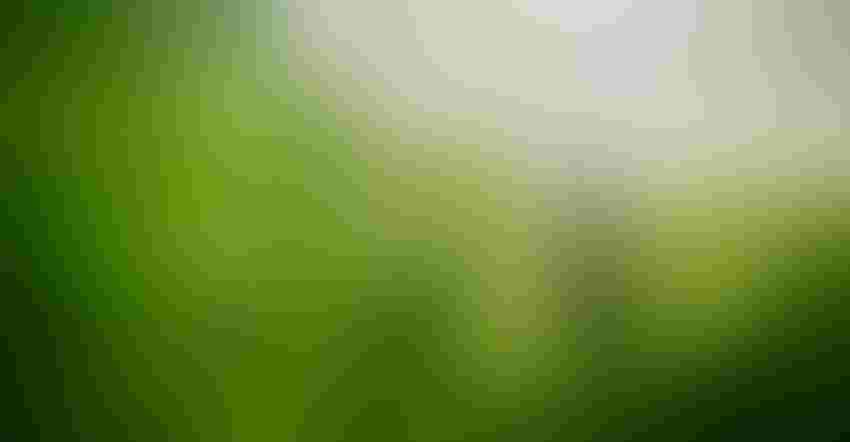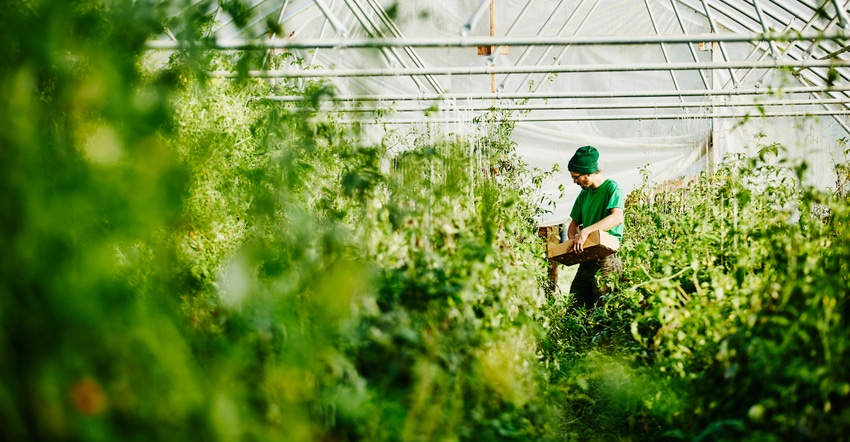 GREENHOUSE IMPROVEMENTS: Michigan State University's board of trustees would like to renovate and expand the university's plant science greenhouses to support cutting-edge research, teaching and learning.
Thomas Barwick/Getty Images
Michigan State University's board of trustees would like to renovate and expand the university's plant science greenhouses to support cutting-edge research, teaching and learning. 
It has put in a capital outlay request to the state of Michigan seeking a $23 million investment, which aligns with the university's strategic plan and, if granted, will further MSU's academic and research excellence goals. 
The greenhouse facilities serve 72 of MSU's 150-plus plant science faculty members and 600 students engaged in 260 research grants from federal agencies. Most of the facilities were built between 1955 and 1978, with the most recent updates nearly 20 years ago. 
"This level of support from the state would generate additional investments in this important research and solidify our place as a top five horticulture program in the nation and one of the 10 best programs in the world," MSU President Samuel L. Stanley Jr. says.
The goal is to advance research areas in crop yield improvement and resistance to stresses such as pests, drought, flooding and low nutrients.  
West Michigan food processor plans expansion
Request Foods, a West Michigan food processor, is investing $205 million and creating 198 jobs in an expansion of its business that co-manufacturers custom entrées, side dishes, heat and serve portions, and more for retail, wholesale and food-service customers.
Request Foods Inc., headquartered in Holland Charter Township, will expand on four of its sites, including additional manufacturing capacity at its Greenly Street location; a construction of a cold storage warehouse on Ransom Street; constructing a Ready to Eat (RTE) plant on three parcels of property on Quincy Street and John F. Donnelly Street; as well as expanding and upgrading its wastewater pretreatment plant.
The company is one of the area's largest employers with about 900 full-time workers. Michigan was chosen for the project over competing sites in South Carolina.
Included in the Michigan Strategic Fund were:
a $2 million Michigan Business Development Program performance-based grant

an Agriculture Renaissance Zone with an estimated value of $11 million for the RTE facility

$6.9 million in community development block grant funds to Holland Charter Township for machinery and equipment needed for the RTE facility and the Greenly Street expansion

approval of an Alternative State Essential Services Assessment exemption
People interested in careers with Request Foods should visit requestfoods.com/careers.
Vought to elected to national food protection position
Rebecca Vought was recently elected chair of the Conference for Food Protection at its biennial meeting, with a term running from 2021 through 2023.
Vought is the food safety specialist for the Michigan Department of Agriculture and Rural Development (MDARD) Food and Dairy Division's Local Health Services and Emergency Response Unit.
"I am honored to represent Michigan on a national stage to help protect consumers, businesses and our nation's food supply," Vought says. "The CFP unites regulators, food and agriculture industry members, consumers and academics who share a common interest in the safe delivery of food in retail settings. Serving as chair will allow me to provide leadership and guidance to CFP to continue the work of strengthening and improving food protection efforts."
CFP is a nonprofit organization created in 1971 to provide a formal process for members of industry, regulatory organizations, academia, consumers and professional organizations to provide equal input in the development and modification of food safety guidance. Guidance developed through CFP is incorporated into food-safety laws and regulations at all levels of government throughout the U.S.
Vought has been with MDARD since 2008 and is responsible for performing accreditations, standardizations, consultations and trainings for Michigan's 45 local health departments. Vought is also responsible for providing specialized food processing consultation statewide, which includes model documents and trainings for both regulators and industry members.
For more information on CFP, visit foodprotect.org.
Poll reveals COVID has affected food access
For many Americans, the COVID-19 pandemic has affected food security and purchasing behavior. The eighth wave of the Michigan State University Food Literacy and Engagement Poll sampled 2,002 Americans to explore how COVID-19 has affected food choices and access.
About one-third (31%) of Americans say the pandemic has affected their household's ability to access food. Among this group, more than half (53%) reported fewer financial resources. Thirty-seven percent did not feel comfortable shopping at the grocery store, and 32% felt their food choices were more limited because they did not have reliable transportation. Nearly one-fifth (17%) visited food banks more often.
Among respondents who said they had fewer financial resources, three-quarters (74%) chose different brands of food. Nearly half (47%) consumed less food, and about one-third (31%) accessed government programs such as the Supplemental Nutrition Assistance Program.
The MSU survey also explored whether receiving a COVID-19 vaccine influenced food access and behavior. Among the 69% of respondents who had been vaccinated at the time of the survey, over two-thirds (67%) say they now visit the grocery more frequently than they did before receiving the shot. One-third (33%) spend more time in the grocery store, and 29% report they can more easily access and transport groceries. Just 15% stopped wearing masks where they are not required.
For more information about the MSU Food Literacy and Engagement Poll, including past results, click here. 
New collaboration aims to expand solar energy use
The MI Community Solar project will promote the billions of dollars being invested into community solar projects and future endeavors, educating homeowners and business owners about renewable energy opportunities.
The goal is to extend more equitable opportunities to more communities. Consumers and DTE, the largest energy providers in Michigan, already have green energy programs in place that offer some incentives to customers.
Subscribe to receive top agriculture news
Be informed daily with these free e-newsletters
You May Also Like
---