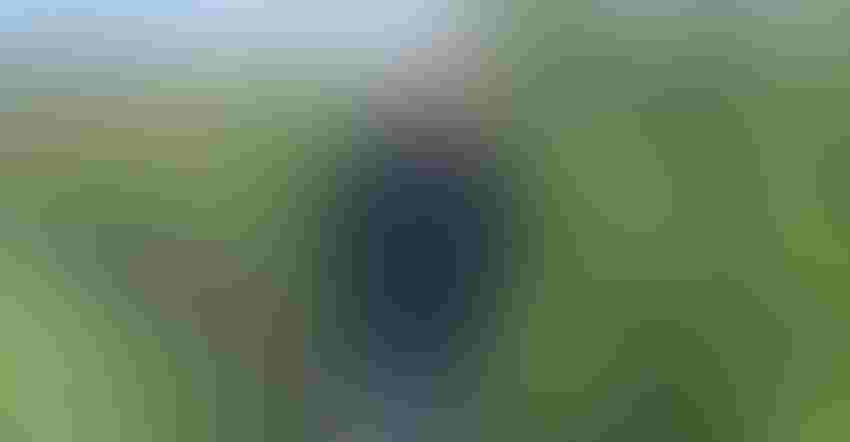 NEW PRESIDENT: Bill Patterson of Chesterland was recently elected as the 25th president of Ohio Farm Bureau Federation.
Kristin Root
On the morning of April 22, Bill Patterson was checking his apple buds after temperatures dipped the night before to below 26 degrees F for an extended period of time.
"We can lose some, but we have to have a crop," he says, after referencing the late frost of 2012 that claimed 97% of his crop. The damage, he reports, varies by variety, but it doesn't look to be nearly as bad.
Patterson is a sixth-generation farmer from Chesterland, Ohio, operating a U-pick orchard and strawberry patch, agritainment business (Fall Fun Fest), wedding venue, bakery and farm market on 150 acres with his brother, Dave. They also have a smattering of peaches, plums and pears.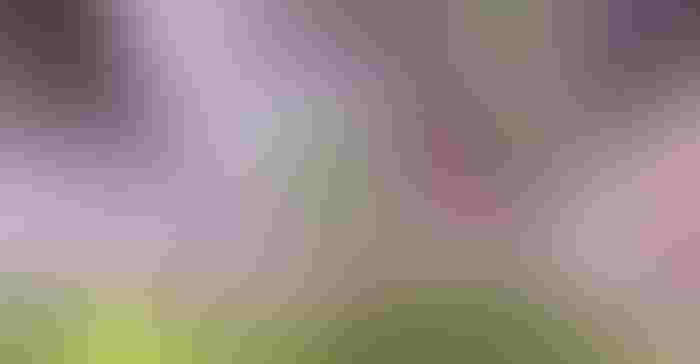 BUD DAMAGE: This bud should be green, but it was frozen and died. Bill Patterson is guessing about 70% of his apple crop was lost to freezing temperatures the night of April 21.
Patterson is now taking on a new role as the 25th Ohio Farm Bureau Federation president, elected by OFBF's board of trustees after the resignation of Frank Burkett of Massillon, who was elected to the Nationwide board of directors April 1. 
Patterson says Burkett was a tremendous leader for Ohio Farm Bureau, who had great connections with members. "It was very clear that Frank was there to serve the members," Patterson says. "He was a quiet leader who had a vision for the organization, but that vision occurred because he was able to get everybody to work together."
Continued commitment
Since graduating from Ohio State University in 1993, Patterson been involved with Farm Bureau. He is a 26-year member of the Geauga County Farm Bureau and will continue to serve as the District 4 trustee representing Ashtabula, Geauga, Lake and Trumbull counties.
He was elected to the state board in 2011, has been OFBF's first vice president for the past five years and previously served as treasurer.
"For our entire family, it's been sort of an unstated expectation to serve the community and the industry," Patterson says. "If you want to make a difference, you need to be involved. If my sons, (Sam, 16, and Jack, 12) want to come back to the farm, it will be an expectation as well."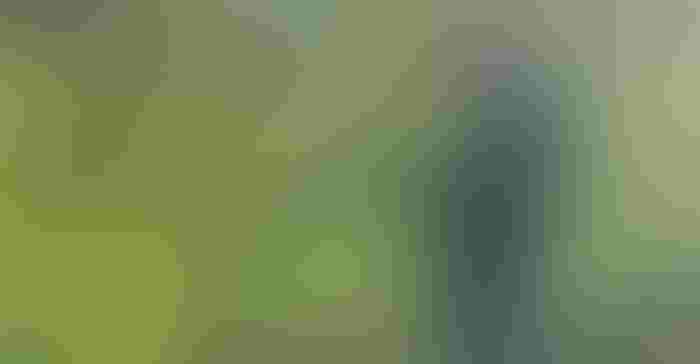 INSPECTION: Bill Patterson inspects his apple trees. He is a sixth-generation farmer and the new president of OFBF.
Replacing Patterson as first vice president of OFB is Cy Prettyman of New Bloomington. Prettyman assumes the second-highest elected office in the organization and will remain as the District 7 representative, covering Crawford, Marion, Morrow and Richland counties.
OFBF's new treasurer, the organization's third-highest elected official, is Lane Osswald of Eldorado. He takes over the role previously filled by Prettyman. Osswald will remain the representative for District 18, serving members in Butler, Hamilton, Montgomery and Preble counties.
While Patterson didn't make his final decision to return to the farm until his junior year in college, he says farm life is the best because every day is different. "Today, I'm looking at frost damage and snow, and a few days from now it might be a beautiful, sunny day, and we're selling strawberries," he says.
As the farm market manager, he says daily engagement with customers helps tell the story of agriculture.
Top issues
American Agriculturist asked Patterson to identify some top issues of OFB and those in agriculture:
Water quality. "Water quality has been a priority issue for Ohio Farm Bureau for years, and farmers in Ohio continue to make strides to improve practices. Programs such as H2Ohio will keep that momentum going as it expands from the Maumee River Watershed to the entire Lake Erie Watershed, and eventually all of Ohio. It is imperative that we maintain clean, healthy waters across the state, not only for our neighbors, but for our own families who value those resources as well."
Tax code. "We're seeing tax proposals coming from the new administration, and some of them could be detrimental to agriculture. Repealing the estate tax exemption and eliminating stepped-up basis could put a huge burden on family farms across Ohio and would make it much more difficult to pass the farm down to the next generation. Keeping farm families viable is a true asset to the communities they continually reinvest in. It is important that lawmakers know that massive tax increases would make that nearly impossible to do."

ELECTED OFFICERS: Ohio Farm Bureau Federation's elected officers include (from left) Bill Patterson, president; Cy Prettyman, vice president; and Lane Osswald, treasurer.
Broadband. "After years of working to get reliable broadband to rural Ohio, we are finally seeing major investments being made by the state for this critical need. The pandemic put a spotlight on just how important having internet access is for so many reasons, and I'm pleased that connecting all Ohioans with broadband is now being prioritized."
Readiness to change. "The food processing industry was not ready for the pandemic and was put to the test like never before. However, our members and everyone along the food supply system continued to get the job done, and we continued to supply what everyone needed without missing a beat. The challenges we did see will help us learn how we can work through those issues more effectively. That includes making sure that we have more meat processors in place and the ability to quickly switch over milk processors from bulk quantities to gallon jugs. These days, empty shelves are simply unacceptable when our production levels remain the same. That will take building a more robust and adaptable infrastructure to better respond to the types of situations we realized in 2020."
Subscribe to receive top agriculture news
Be informed daily with these free e-newsletters
You May Also Like
---