By every measure Charles "Jamie" Jamison, of Dickerson, Md., is a Mid-Atlantic Master Farmer. And on Monday, March 31, he'll be feted with three other Master Farmers in an awards ceremony in Harrisburg, Pa.
Jamision has always been quick to pick up on innovations that could be built or improved upon in the farm's Poolsville shop. After his all-expense-paid trip to Vietnam in the mid-1960s, he came home to farm, as he puts it: "when Earl Butz made the Russian wheat deal."
Along the way, he and wife Kathy married. Now, all three sons – Joseph, Patrick and Michael – are involved as partners in the Charles T. Jamison & Sons cash grain farming business.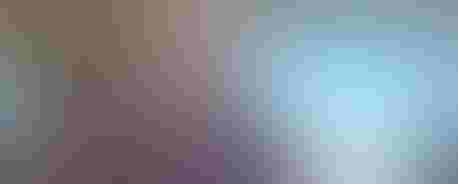 INDISPENSIBLE BUSINESS TOOL: Almost inseparable from his I-phone, Master Farmer Jamison keeps in constant contact with his family farm partners.
The export boom wetted Jamie's interest in ag commodity groups and policy development. He has served as treasurer of Maryland Grain Producers Association and chairman of its Commodity Classic. He was also Maryland's delegate to the National Corn Growers Association and served as committee chairman of NCGA's Production and Stewardship Action Team.
In 2009, he received MGPA's Dr. James Miller Award for his leadership roles. Among other activities, Jamison has also been president of the Upper Montgomery County Farmers Club.
Avid about protecting the environment
Today, he's tough to separate from his I-phone and general management oversight of the farm. He and wife Kathy shadow decisions made by their junior partners.
Joseph manages crop inputs and the farm's employees. Patrick is the farm's resident agronomist. Michael manages grain marketing, storage and the precision ag technologies. Kathy tracks all of them, plus manages the records, insurance and government programs.
Jamie fabricated three of the first no-till planters in the area into one machine in a shop equipped to build just about anything. He and his sons also constructed their own on-farm fertilizer blending/containment plant to meet federal safety and environmental standards.
Jamison was one of the first producers to shift from continuous corn to rotations with no-till soybeans and not-till wheat, and fabricated his own drills to plant narrow-row beans into cereal cover crops.
Nominate a 2015 Mid-Atlantic Master Farmer
Nominations for the 2015 Mid-Atlantic Master Farmer awards program are open. Any person or organization may nominate candidates from Delaware, Maryland, New Jersey, Pennsylvania and West Virginia by emailing candidates' names and addresses to [email protected] .
More from the series:
Maryland's Charles Jamison Masters In Business Smarts
Master Farmer Coolidge Does Double-Duty As A Public Servant
 
Subscribe to receive top agriculture news
Be informed daily with these free e-newsletters
You May Also Like
---