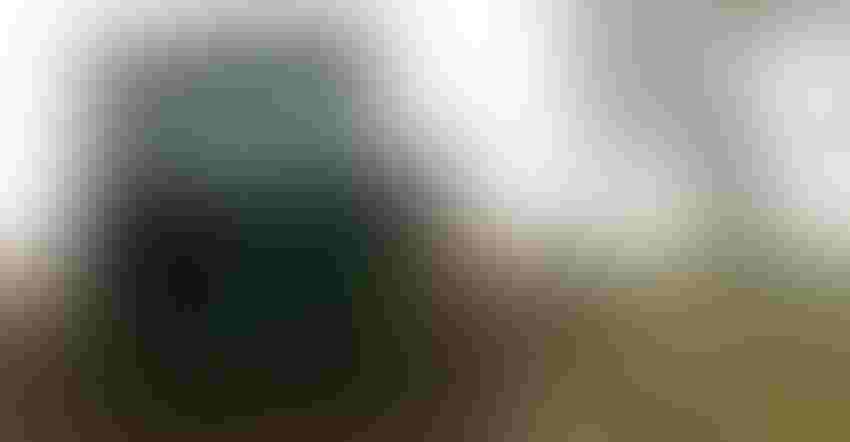 EMBEDDED IN AGRICULTURE: Marshall Martin doesn't just talk about ag and technology, he lives it. Officially retired, Martin assists a farm operation during busy times and raises U-pick blueberries.
Courtesy of Marshall Martin
Marshall Martin worked in various capacities as Purdue University's liaison with numerous ag groups, including the Indiana Soybean Alliance, Indiana Corn Marketing Council, Indiana Pork Producers Association and Indiana Crop Improvement Association. His 45-year career at Purdue included responsibilities in teaching, Extension, research and administration. He monitored the pulse of Indiana agriculture at various levels, sometimes behind the scenes and sometimes in the forefront.
That puts Martin, who officially retired from his responsibilities with Purdue at the end of 2020, in an excellent position to express opinions about what the future might hold for Indiana agriculture.
Martin is still teaching this year and serves on the Agricultural Alumni Seed Improvement Association board of directors. He is still educating, interacting and collaborating. Read the first part of this interview with Martin.
What do you see for innovation and change in agriculture going forward? Big data and artificial intelligence are going to play big roles in the years ahead. It's happening now. Farmers are collecting more data than they ever could before, and that trend will continue to grow. That opens new roles for Extension educators and others to help transfer information about that technology to farmers. Growers will need assistance in learning how to use all that information in decision making. The information doesn't have value until it's transferred from sensors and machines into a form that farmers can understand and use.
What is one of the biggest challenges facing agriculture? The changing climate is a challenge on several fronts. We're experiencing more severe weather events and weather extremes, and growers must adapt to these conditions. How can Extension and research assist farmers in adapting to farming with different environmental conditions than they experienced in the past?
There is also concern worldwide about the effect of agriculture on the climate and on climate change. Expect to hear more about carbon capture. How can farmers do a better job of managing carbon in the soil and becoming more sustainable? These are challenges which you will hear more about.
Will consumers view farmers differently in the future? Consumer awareness and consumer confidence in the food that farmers grow and the livestock they raise, and that consumers purchase, is already much more in the forefront than in the past. It will continue to be a growing trend well into the future. The urban-dwelling public wants farmers to treat animals ethically, and they want to know where their food comes from today — much more so than in the past.
Science and research can play an important role in documenting that practices farmers use are sustainable. Consumers are going to ask these questions in increasing numbers. Farmers will need to be aware of what consumers are asking, and what agencies like USDA and EPA are saying and doing.
What is the future of ag research at land-grant universities? It has changed over time, and researchers have by necessity reached out to other sources for funding and support besides just relying on federal research dollars. This will continue. Today and in the future, grants from private foundations and from the private sector are important to fund cutting-edge research that will help solve challenges agriculture faces. Hopefully, Congress will still see the value of this type of research and allot significant dollars through USDA and other agencies for research.
Subscribe to receive top agriculture news
Be informed daily with these free e-newsletters
You May Also Like
---