Leaders discuss how to increase Iowa vet numbers
Leaders discuss how to increase Iowa vet numbers
Iowa and many other states deal with the challenges of not having enough large-animal veterinarians to care for the state's livestock. A lot is being done to help veterinarians pay for their schooling and find the right job after school.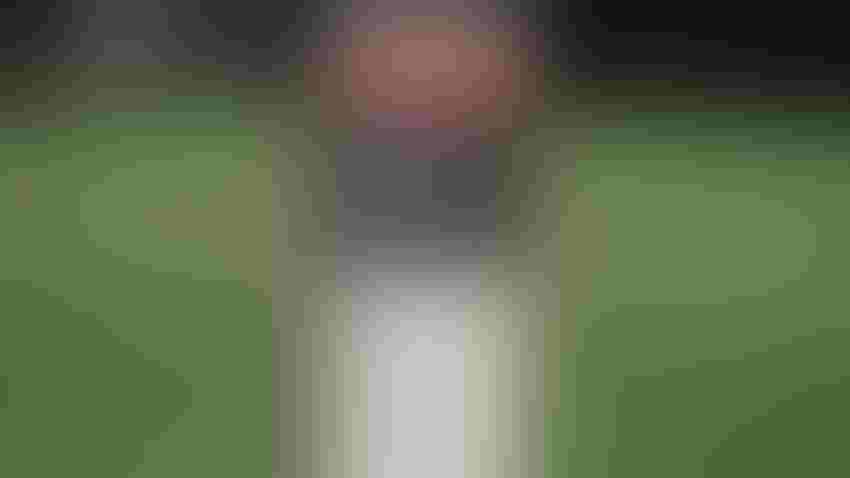 VETERINARY SCHOOL: Iowa State University College of Veterinary Medicine is the oldest vet school in the country, graduating about 160 veterinarians each year.
Photos by Jennifer Carrico
Iowa and many other states have been facing the challenge of not having enough veterinarians, especially in rural areas. While this isn't a new problem, the number of qualified veterinarians, especially to care for large animals, has become smaller.
Iowa State University's College of Veterinary Medicine has kept track of who is going to the school and what areas they are studying. ISU will graduate nearly 160 students from its veterinary school each year, according to Dan Grooms, dean of ISU's veterinary school.
"We have each class determine areas of focus when they have to do the clinicals. The class of 2023 was broken down as 63 in the small-animal focus, 33 in food-animal, 55 in mixed-animal and six in equine," Grooms says. "We also see 80% of every class being female."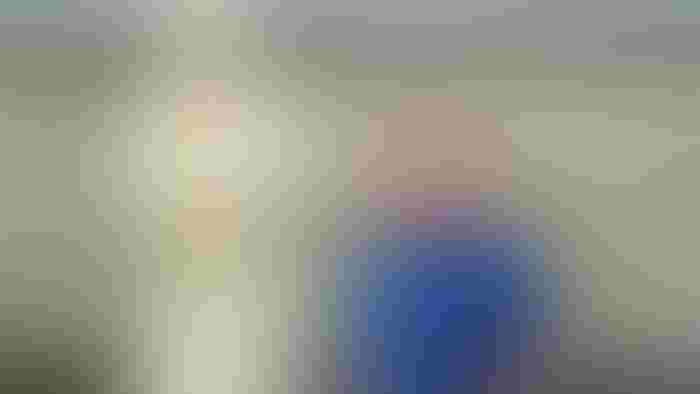 ISU VETERINARY SCHOOL DEAN: Dan Grooms serves as the dean of the ISU College of Veterinary Medicine. Grooms says the school is doing all it can to graduate as many veterinarians as possible each year.
Iowa State University established the first public veterinary college in the nation in 1879, and it continues to be strong. It is still the third-largest in the country, producing more vets per capita than any other state, but Grooms says they are maxed out on space. "We would love to be able to let everyone in who applies, but we have enough room for nearly 160 students in each class. We have come up with more options for students and are working on an early acceptance program, where students must meet prerequisites and reserve their spot in the vet school," Grooms explains.
Paying for school
Paying for vet school is a big task of its own and comes with as much as $150,000 in debt. While scholarships and loans help students through college, having a large debt can affect what kind of job a student takes after graduation. The Iowa and USDA repayment programs help new graduates pay off that debt.
The Veterinary Medicine Loan Repayment Program will pay up to $25,000 per year toward qualified educational loans of eligible veterinarians who agree to serve in a National Institute of Food and Agriculture-designated veterinarian shortage situation for a period of three years.
The Rural Iowa Veterinarian Loan Repayment Program was started to address critical veterinarian shortages in rural Iowa communities. This program provides loan repayment of up to $60,000 over four years if the individual practices in a specific location for that time.
"The state and federal repayment programs are critically important for new veterinarians, especially those who want to specialize in large-animal practices or rural practices," says Mike Naig, Iowa secretary of agriculture. "This, along with business loans available, can help build new facilities or improve existing ones."
Naig says it's important to look at the big picture of why people are attracted to living in rural areas and want availability to hospitals, good housing, outstanding schools and rural broadband, which is part of a bigger challenge the state is trying to provide — and needs to continue in the future.
"Over the past five years, we have seen a decline in the number of large- and food-animal veterinarians. We know this is an essential service in raising livestock in our state," Naig says. "Veterinarians are in high demand in all parts of the industry."
Demographics
Grooms says most new veterinarians want to be in clinics with more than one other vet, to be able to work together as a team and learn through mentorships and help provide a more work-life balance. "We need to continue to provide as many veterinarians into the workforce as possible, because the newer generation doesn't want to have to work the really long hours," he adds.
ISU continues to slowly increase its number of veterinary students. The class of 2026 has 159 students total, with 60 from Iowa, 26 from Nebraska, three from North Dakota and 70 considered nonresident or noncontractual.
Grooms expects some changes to come as the program evolves but says the main mission of the ISU College of Veterinary Medicine will stay the same — dedication to the enhancement of the health and well-being of animals and human beings through excellence in education, research, professional practice and committed service to Iowa, the nation and the world.
Subscribe to receive top agriculture news
Be informed daily with these free e-newsletters
You May Also Like
---