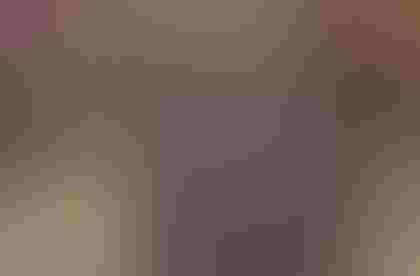 By Jen Skerritt and Michael Hirtzer
JBS SA, the world's top meat company, will shutter its pork processing facility in Minnesota following an outbreak of coronavirus, adding to concerns that slaughterhouse logjams will tighten meat supplies for consumers.
The Worthington, Minnesota, facility will wind down operations over two days to ensure existing product in the facility can be used to support food supply, JBS said Monday. The move comes after seven workers tested positive for the virus and officials from the Minnesota Department of Health said Friday the number will likely rise. No date was given for a reopening. The closure means more than 10% of U.S. hog slaughtering capacity is down.
"As we all learn more about coronavirus, it is clear that the disease is far more widespread across the U.S. and in our county than official estimates indicate based on limited testing," Bob Krebs, president of JBS USA Pork said in a statement. "We have taken aggressive actions to keep coronavirus out of our plant and keep this critical infrastructure facility operational."
The shutdown is the latest blow to the nation's meatpacking industry that's struggling to contain the spread of coronavirus among its workers and spurring concerns of a shortfall in pork and beef at grocery stores. Smithfield Foods Inc. shut a slaughter plant in South Dakota last week after hundreds of workers tested positive for Covid-19. The plant typically accounted for 4% to 5% of total hog processing in the U.S. Worker deaths have been reported at Tyson Foods Inc. pork plant in Iowa, the company's poultry plant in Georgia, and at a Cargill Inc. plant in Colorado.

Minnesota Governor Tim Walz said Friday workers from the Minnesota pork plant and a Smithfield plant in Sioux Falls, South Dakota, could be transferring the virus between the two facilities as there are a lot of family members that work in both plants. JBS's Worthington facility is tied for third in total U.S. hog slaughter capacity, based on Steiner Consulting data. The facility employs 2,000 people and processes 20,000 hogs per day, according to the company statement.
There are reports of other major hog, cattle and poultry processing plants dealing with cases of coronavirus among their workforce and whether they can continue to stay open will depend on the scale of the outbreak, according to a Monday livestock report from the CME Group. The disease is impacting the entire supply chain and as plants work at reduced capacity or are closed altogether, "this could result in less product available at the grocery store," according to the report.
The wave of shutdowns and capacity reductions in slaughterhouses is sending pork and beef prices higher in grocery stores as animals remain stuck at feedlots, said Don Roose, president of U.S. Commodities in Iowa. The virus is really just starting to spread in the Midwest and meat shortages could easily happen if more plants continue to be impacted, he said.
"What the bottom line is when you don't have the slaughter capacity, you back up the livestock at the feedlot level," Roose said by telephone. "Then at the grocery level you have the price going up because you don't have the supply of meat."
To contact the reporters on this story:
Jen Skerritt in Winnipeg at [email protected];
Michael Hirtzer in Chicago at [email protected]
To contact the editors responsible for this story:
James Attwood at [email protected]
Reg Gale, Joe Carroll
© 2020 Bloomberg L.P.
Subscribe to receive top agriculture news
Be informed daily with these free e-newsletters
You May Also Like
---