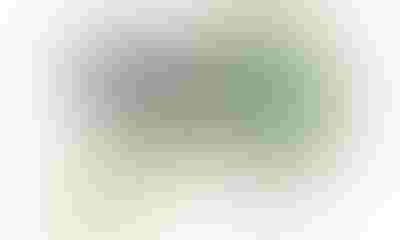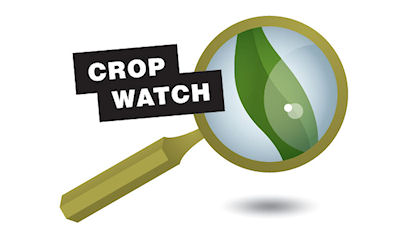 This photo shot recently depicts the average corn plant in this year's Crop Watch '15 field. At what stage of growth is it? Why does it matter?
Crop Watch 6/1: Tale of the tape: Do you have the stand you want?
First, Bob Nielsen, Purdue University Extension corn specialist, refers people to the Purdue Corn & Soybean Field Guide, a handy pocket guide, also available as an app for tablets, to learn about staging corn growth.
There are two methods – droopy leaf and leaf collar method. Most agronomists feel the leaf collar method is more accurate and more repeatable.

Why you need to know corn growth stages on corn all season long.
The first, shorter leaf with a rounded leaf tip counts as the first true leaf in both methods. Then the leaf collar method only counts leaves with a collar exposed at the leaf base near the stalk. The droopy leaf method is sometimes used by insurance adjusters. It typically will result in staging corn one leaf further along than the leaf collar method. It counts leaves that are "drooping," whether a collar is visible or not.
For corn at five leaf collars or younger, the droopy leaf method is usually one leaf stage ahead. For older corn, it is usually two leaf stages ahead. By the leaf collar method, the plant pictured is at the three-leaf stage, also called the V3 stage, where 'V' stands for vegetative.
Why does it matter? Many herbicide labels today refer to growth stages rather than height of corn plants. That's because height may vary more with weather conditions. A shorter plant growing under different conditions may actually be as mature or more mature than a taller plant when staged for growth stages. Some hybrids are also taller than others at the same growth stage.

Find the growth stage: Count the first rounded, short leaf and leaves with collars to determine growth stage.
Crop Watch 5/29: How soon will your corn be knee-high?
The method is also useful in knowing where the growing point is in the plant. It usually moves above ground in the V5 to V6 stage, using the leaf collar method. Once it is above ground the plant is vulnerable to hail or other damage, and won't regrow if destroyed.
Subscribe to receive top agriculture news
Be informed daily with these free e-newsletters
You May Also Like
---