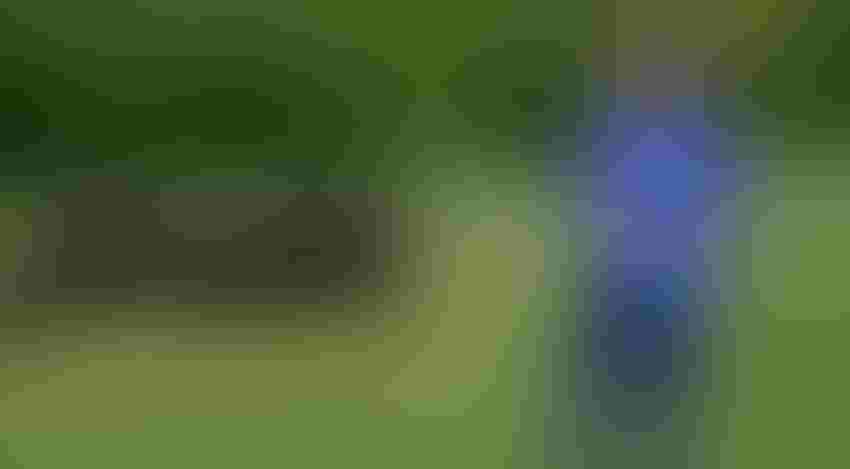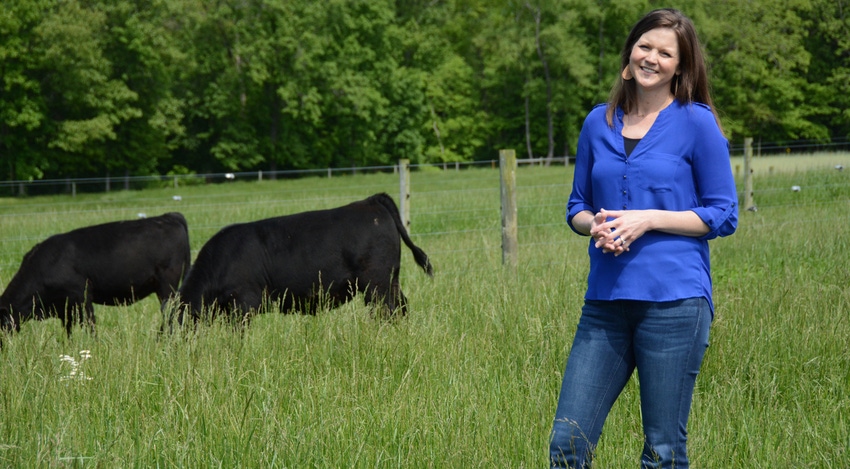 CATTLEWOMAN: Kimberly Wolter is driving innovation on her southern Illinois farm.
I have these two friends. Krystal and Kimberly.
Krystal and I met at the Illinois State Fair, back when she was in high school and I was heading to the University of Illinois. I set a crown on her head and turned over the reigns as the Illinois Shorthorn Lassie Queen. (True story; it's our tartan past.) Kimberly and I met at 4-H House, after we were both at U of I. Ironically, she'd been the Hancock County Beef Queen.
We had a lot in common, beyond our cattle crowns: All three of us were passionate about the cattle business, all three Type A, all three driven, all three loving and appreciating good people. We got our degrees, and we set to working and raising families.
And then last year, I noticed something.
Kimberly and Krystal were both running their own businesses — businesses born of their ability to look around, see a need, recognize their own skills, and build a business out of it.
If you caught Kimberly's story yesterday, you'll see how she and her husband are building an Angus cattle herd in southern Illinois with a network of family farmers, capitalizing on the deep genetic analysis her husband (and his doctorate in swine genetics) can provide. But none of that would happen without Kimberly's deep-down love for the cattle. She brings heart and soul to their operation, and she does it with a true cattlewoman's eye. She's the one pulling calves and doctoring heifers and getting bulls back in. She has her favorites, she knows them, she cares for them. Kimberly worked early in her career in food-service sales for DOT Foods, and you can bet she draws on that background as she markets beef locally.
And in Krystal's story today, you'll see a woman with a packaged beef business, selling beef to non-ag consumers and telling her family farm's story along the way. She's quick to say she wishes she had a meat science degree. But what she has is a lifetime of experience raising cattle and the innate know-how to care for a cow. And that, as it turns out, is exactly what her customers want to know about. (She knows that because she did the market research to find out.) She spent her early career working with the Farm Progress Show, so she clearly knows a thing or two about working with people and understanding their needs.
So here's what I know: Neither of these women majored in groundbreaking beef cattle business development. When they were asked as kids, "What do you want to be when you grow up?" neither likely said they planned to start a brand-spanking-new business for a market they didn't yet know existed.
They got degrees in ag economics and ag education, and in agribusiness, farm and financial management. They lived their lives. They went where God took them. And they paid attention when a new calling came that would revolutionize opportunities for their family.
Maybe it's because I'm raising teenagers, but I've noticed that they feel pressure to "pick" a career. Teacher? Doctor? Lawyer? Farmer? Those are clear choices and things they see. But the better advice may well be to follow where your skills lead you. Figure out your natural talents. Get a degree in something that appeals to you. Work in jobs that build your skills. And pay attention when new opportunities hover over the horizon.
You just might break new ground yourself.
Comments? Email [email protected].
Subscribe to receive top agriculture news
Be informed daily with these free e-newsletters
You May Also Like
---