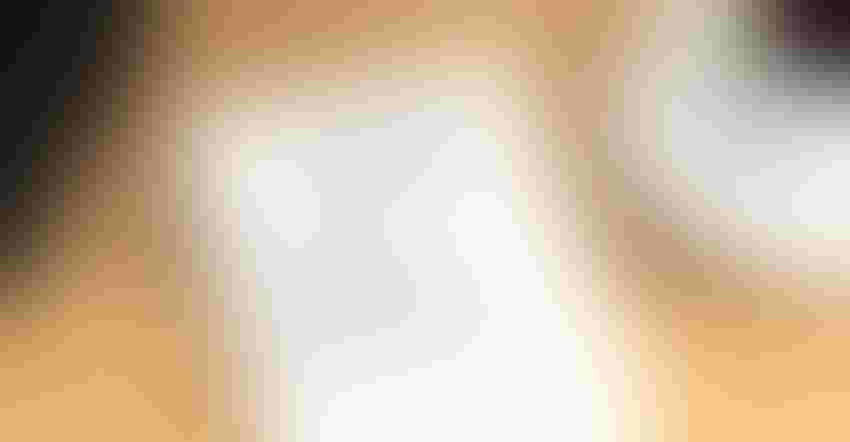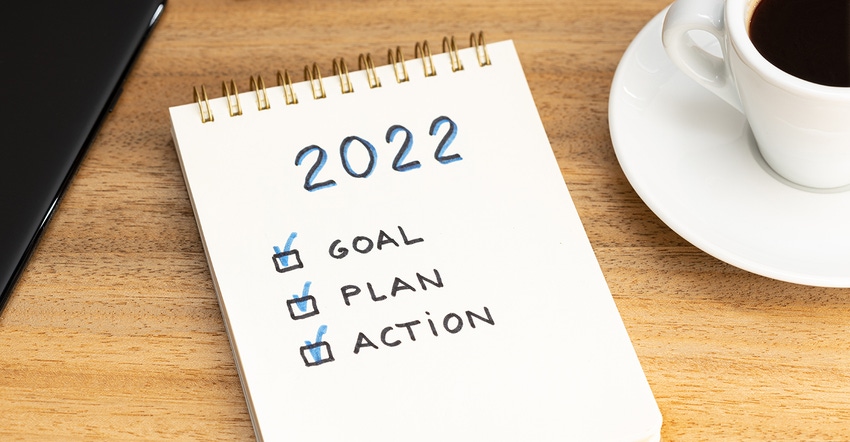 I hope that you've had time this month or maybe even earlier in the winter to sit down, review 2021, and then make plans and set goals for the 2022 crop year. If you haven't done that yet, consider reading some of my blog posts from earlier this month and scheduling time for goal-setting by yourself, with your spouse, with your advisor, or with your farm leadership team, or whatever combination applies to your operation.
Your farm's goals for the upcoming year are what I want to focus on here. It's good to also have more long-term goals for your operation, such as in the next 5-10 years, but here let's keep the focus on the closer-term plans.
Once you have goals in hand, the big question becomes: How are you going to take action to achieve them? And how will you know throughout the year whether the operation is making progress toward each goal?
Break it down
The key is to make your goals and your plans to reach them as specific as possible – broken down as far as possible, to a task-based level. This can help bring more accountability to the process and the work that must be done to achieve the goal.
The other key component is to have specific metrics that you track on a regular basis to determine whether you are making progress toward the goal. Each goal is likely going to have a different metric to track.
Sometimes the tricky part is figuring out what type of metric will best measure the progress. It's true that some goals just lend themselves better to a particular metric – it seems obvious for those types of goals. On others, it's not so clear. You might work with someone well-versed in ag financial matters to help determine the best metrics to track each goal.
Track goals
Make sure to schedule ahead of time when you plan to track your metrics. With some metrics, it can make more sense to measure more frequently than others. And plan to take some time to interpret what those numbers are telling you, and then make tweaks or changes to your plans to achieve that goal based on the real-time feedback you're uncovering.
It can also be motivating to involve your farm team in tracking or viewing the metrics that are most meaningful to the farm's progress. You might choose to share certain metrics, especially for goals where your farm's team can greatly influence the progress.
When the people on the farm understand exactly how their work makes the farm progress faster, they can often become motivated to work harder to help achieve the farm's goals.
How's your marketing plan?
One area of the operation where it's critical to have clear goals and plans is the farm's grain marketing. Yet this can be an area that many farmers don't feel passionate about or don't like spending time on.
This winter, make sure to take time to get solid marketing plans in place for the upcoming year. You can start working with a market advisor on crafting your operation's plans right now. Our market advisors work with farm leaders and bring education around different marketing tools. They also help farmer clients with planning and execution around marketing decisions.
Get a free two-week trial of our marketing information service (MarketView Basic). Your free trial includes regular audio and video updates, technical analysis, recommendations and more. Or learn more about our market advisor programs and offerings at www.waterstreetconsulting.com.
The opinions of the author are not necessarily those of Farm Futures or Farm Progress. 
Subscribe to receive top agriculture news
Be informed daily with these free e-newsletters
You May Also Like
---