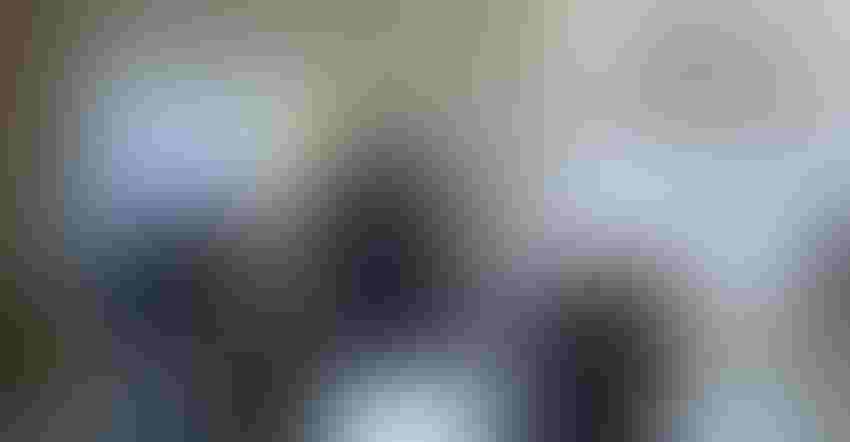 Ron Hanson would like to convince you to do something about estate planning. He has good reason. The former University of Nebraska ag economist has witnessed real heartbreak when it comes to succession planning. 
"Most families understand the importance of succession planning, but very few have a plan in place," he says.
Of all the challenges you face, passing the farm to the next generation will likely be the biggest. According to estate planning service Agri Legacy only 30% of farms ever make it past the second generation; only 12% of these farms make it past the third generation; and only 3% of these farms make it past the fourth generation.
"That means out of 10,000 family farms today, only 12 would make it to the fourth generation," says Hanson, who routinely counsels farm families on this topic. "There are a lot of train wrecks between those family generations, and very few family farms survive a family train wreck."
Hanson has a bushel basket full of stories. One father had to fire his own son and ask him to leave the farm - he simply wasn't cut out to work there. In western Nebraska five kids – one sister and four brothers - were settling an estate. The sister hired three lawyers and tied the farm up in court for three years – not one acre was planted. "Things got so bad the brothers had to get a court order to buy a bag of seed corn," says Hanson. The farm went into bankruptcy and was auctioned off to pay legal fees. The five kids got nothing. When asked if she was satisfied, the sister said, "These lawyers cost me $98,000 and it was worth every penny because the boys didn't get the farm."
Grudges live on. Children don't want to upset parents while they are living, so they become a silent ticking time bomb until the last parent is dead. "I can't think of anything that stresses a family more than money or property," says Hanson.
Why? Three reasons usually surface:
Farm folks are very private people. "They hold the cards close – what we own, what we have, what we're worth," says Hanson. "It's our business only. And when you sit down to talk to all the family members, including in-laws, do you want them to know everything you have or what you've done? The answer is no. The moment you start talking about this, people get really quiet."

Family relationships aren't perfect. Often parents and grandparents have favorites, and no one talks about it or admits it. But the children know it. "When I sit in family sessions, every single time I'm hearing jealousy – 'They did that for you, but not for me,'" Hanson says. "Those jealousies, even between adult children, can destroy a family and no one ever talks about it." Bad things happen when family members harbor resentment and bitterness for each other. They stop speaking; they carry a grudge or refuse to cooperate; they may even force a sale of the business just so someone else can have it (this happens more often than you think.)

Fear of dying. It's a top roadblock that keeps a plan from taking shape, says Hanson. "If you think you're going to live forever, you're not willing to have open and honest discussions that may take you out of your comfort zone," says Hanson. "No one wants to talk about death, but no one escapes alive; why not be prepared while you still have the opportunity to plan ahead?"
Beyond the comfort zone
So how do you ensure your farm is one of the rare exceptions that gets passed on without long-term pain? Start by getting comfortable talking about uncomfortable things.
Honest family conversations should include whether your adult children actually like each other.
Some farm families believe a will can solve this issue, but a will just says who gets what; it is not a succession plan. A succession plan shows who and how someone takes over, including terms of a buyout plan. It means life-changing business decisions like setting up an LLC, endowments, or trusts.
You need to find a way to talk things out and resolve things to everyone's agreement. Above all focus on transparency no matter how uncomfortable the discussion gets.
"When you consider all the land and work and effort you put into your farm, why wouldn't you protect it?" asks Hanson.
Consider these tips as you start the process:
Who do you want in charge? "I always ask parents, is there someone in your family you definitely want to own your farm someday? Is there someone who will never own your farm someday? "Many families adopt the strategy of keeping everything a secret, but that strategy only spells failure and will destroy family relationships," he says.

Don't play favorites. Are parents willing to treat all adult children fairly and equitably in their estate? Not equal, but fairly? Some kids grew up working harder, contributed more, and some could care less; as a parent you have to sort that out.

Be willing to give up control. Some parents expect their farming kids to come home and do things the way they want you to do them. Do you want your children to be puppets or independent thinkers? Many parents hang on for too long – a common mistake. The next generation won't farm the same way as the past. "It's called progress, let it happen," he says.

Determine the value. What is a fair selling price for a family farm that must be sold within the family? Does sweat equity county for anything? Mom and dad's retirement is likely locked up in the farm itself, so from the very start you must help farming children build assets and put them in a position to be successful.

Discuss 'what ifs'. "Most families fail to discuss the real life 'what if' issues,' he says. "'What if' usually happens when you very least expect it."

Round up your team. That should include an accountant or CPA; an attorney; a farm loan officer; and a financial or estate planning specialist. They can answer questions and point out various options for family members to consider before making any final decisions.
Start talking
Moving a plan forward is the owner's responsibility. Sit down with your children, start talking, and let everyone have a chance to express feelings. When they are talking, just listen – don't criticize, or defend.
"In that conversation you must ask each of your kids, 'have we ever done anything in our lives that caused you children to not get along?' and make your children answer that," advises Hanson. "If one says this happened, that wasn't fair, try to resolve the problem. Apologize and say you never meant for them to be hurt, and that you hope they love you enough as their parent to forgive you. Begin the healing process while you still have the chance.
"You have to find a way to communicate," concludes Hanson. "A lack of communication leads to misunderstandings, and that leads to trouble.
Subscribe to receive top agriculture news
Be informed daily with these free e-newsletters
You May Also Like
---