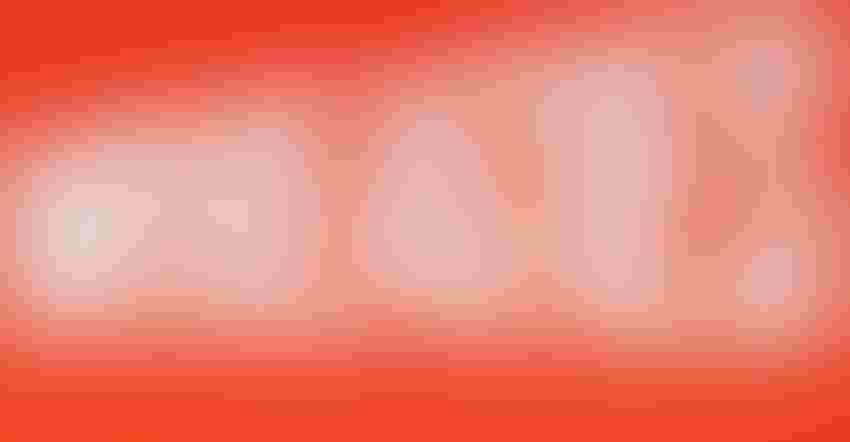 ON THE BOX: Wheaties boxes usually have an athlete on the front of the box. A North Dakota farmer got to see what it would look like if he were on the cover.
It is cool that Gabe Brown — a Bismarck, N.D., farmer and rancher, regenerative agriculture pioneer, and soil health champion — is on the cover of a Wheaties cereal box. It's a commemorative box. No commercial distribution is planned.  But it is still pretty cool.
"The box was presented as a 'thank you' to me and the Soil Health Academy by the General Mills Sustainability Team for our work in providing education and technical support to their growers as part of a multi-year, regenerative agriculture project," Brown said in a press release from his ranch.
"Even as a novelty item, seeing your picture on the cover of an iconic cereal box is a humbling experience and the gesture was very much appreciated. Truthfully, I think every farmer making the transition from industrial to regenerative agriculture is a champion."
Brown's recently published book, "Dirt to Soil," chronicles his personal journey from industrial agriculture to soil health-focused regenerative agriculture. 
"The story of my farm is how I took a severely degraded, low-profit operation that had been managed using the industrial production model and regenerated it into a healthy, profitable one," Brown said. "All of us — whether farmer, rancher or home gardener — have the ability to harness the awesome power of nature to produce nutrient-dense food. We can do this in a way that will both regenerate our resources and ensure that our children and grandchildren have the opportunity to enjoy good health."
SOIL HEALTH CHAMPION: Gabe Brown, A Bismarck, N.D., rancher and soil health advocate, is pictured on the cover of a novelty Wheaties cereal box, a gift from the General Mills' Sustainability Team.
Brown wants to help other farmers make the transition.
 "I hope the book and all of our work through the Soil Health Academy will help many more farmers and even consumers discover the hope in healthy soil," he said.
Farmer and Wheaties: A good fit
It would be fitting to have a champion farmer on a box of Wheaties, which General Mill has branded as the "Breakfast of Champions."
The cereal maker started putting athletes on the Wheaties box in 1934. Lou Gehrig was the first. Babe Ruth, Mickey Mantle and lots of others followed.
In the 1940s, the company tried marketing Wheaties to children. It put Mickey Mouse, the Lone Ranger and other characters on its boxes.  Sales lagged and in the 1950s, General Mills switched back to athletes.
Of all the champions pictured since then, only seven were chosen as official Wheaties spokespersons. They were:
• Bob Richards. A two-time Olympic gold medalist in the pole vault, Richards was the first Wheaties spokesperson in 1958.
• Bruce Jenner. A 1976 Olympic gold medalist in the decathlon, Jenner was named a Wheaties spokesperson in 1977.
• Mary Lou Retton. Rhetton captured the hearts of America with her gold medal gymnastics performance at the 1984 Olympic Games and became the first female Wheaties spokesperson later that year.
• Walter Payton. The football legend was named an official Wheaties spokesperson in 1986.
• Chris Evert. In 1987, Evert — winner of 157 women's singles titles, including 18 Grand Slam events — became the second woman to serve as a Wheaties spokesperson
• Michael Jordan. He has six National Basketball Association championship rings, five regular-season Most Valuable Player awards and six NBA finals MVP crowns. Jordan was named a Wheaties spokesperson in 1988. Jordan has appeared on the Wheaties box more than any other athlete: 18 times, including appearances with the National Basketball Association champion Chicago Bulls in 1991, 1993 and 1995.
• Tiger Woods. In 1998, golf legend Woods joined the elite list of Wheaties spokespeople.
Clearly, even to have your picture on a novelty Wheaties cereal box is something special.
I hope one day a farmer make it on box that is distributed commercially.
Subscribe to receive top agriculture news
Be informed daily with these free e-newsletters
You May Also Like
---